Bulgaria shut the lights out at the 35th WKF European Kyokushin Championships in Portugal on November 4-5.
The Bulgarian karatekas won the team title following 12 medals – 9 gold, 2 silver ones, and 1 bronze medal.
Bulgarian participants won five medals on the opening day of the competition and seven more on the final day.
The head coach of Bulgaria's national team Sensei Zahari Damyanov was celebrating his birthday on November 5th which made the day all so special.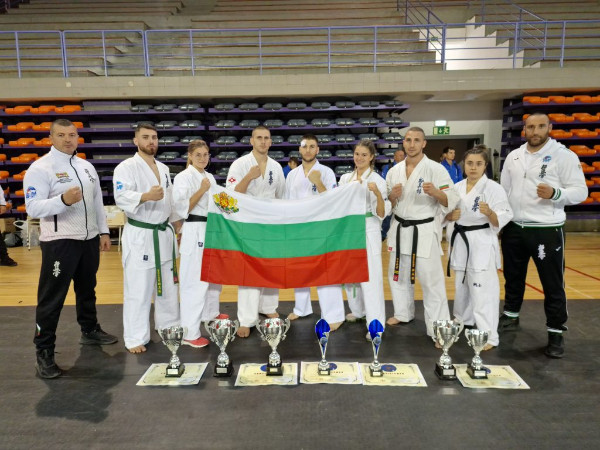 Bulgaria won three gold medals in the 18-21 years old division. Monica Stoyanova dominated in the female -55 kg, while Lubomir Borisov (-80 kg) and Vasil Dimitrov (-90 Kg) outclassed their opponents.
Four medals were won in the man and women's divisions. Kristiyan Doychev (-90 kg) won another European title to his enormous collection, as he defeated his fellow countrymen in Aleksander Aleksandrov in the final.
Iya Kostova claimed gold in the female -55 kg category, while Mariela Lybuenova (-65 kg) finished third in her category.