The fourth edition of SENSHI will offer you a tremendous "clash of styles" fight.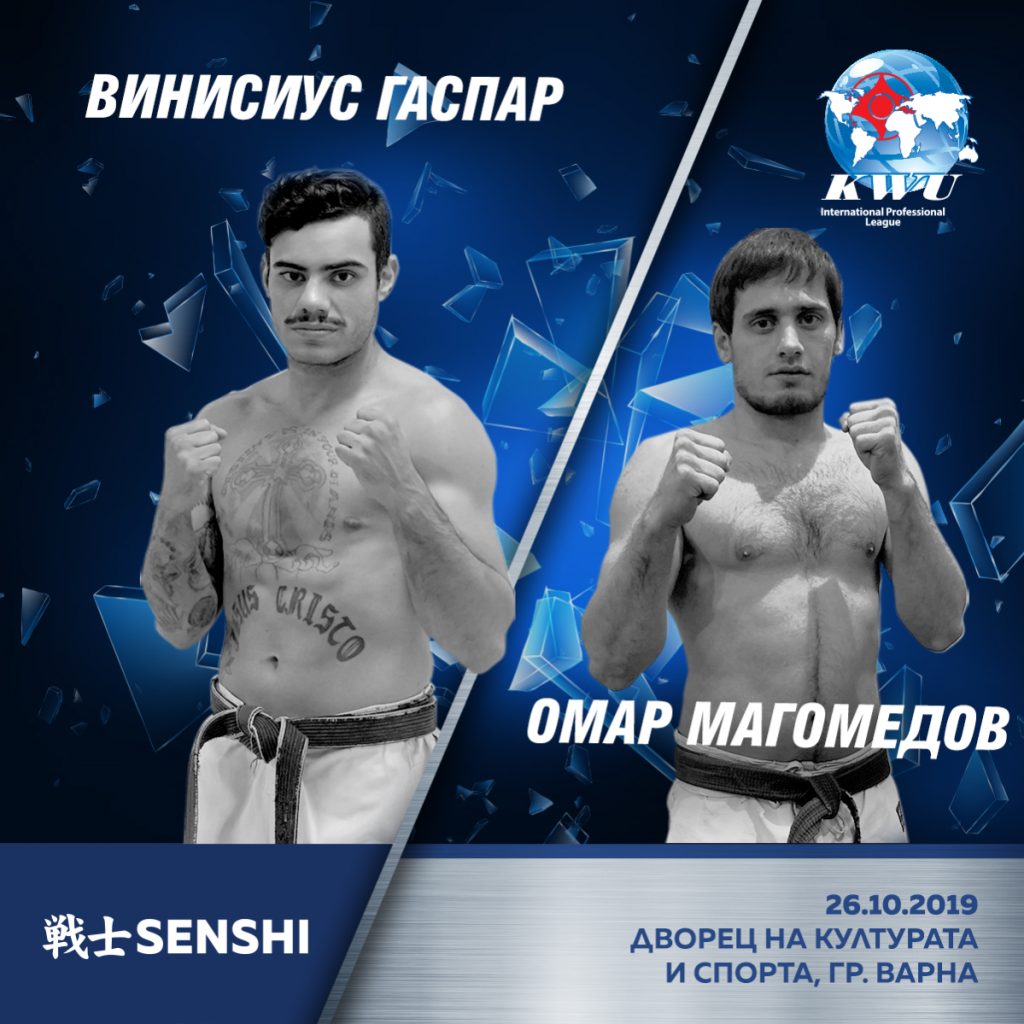 Senshi 4 will take place on October 26th in Varna, Bulgaria at the Palace of Culture and Sports. The last announced fight of the evening opposes Brazil's Vinicius Gaspar and Russia's Omar Magomedov.
The 27-year-old Gaspar has won the international MMA tournament Super Fighters, as this will be his SENSHI debut. The South American is 1.75 cm tall and owns a pro record of 15-4.
Magomedov, on the other hand, knows pretty well what it feels to perform under the SENSHI banner. The 23-year-old Russian represents the SC "Yamakasi". The Moscow native is 1.75 cm tall and he's in the Russia national Kyokushin team. Magomedov is also a gold and bronze medalist from the European Kyokushin kai championship. Magomedov will be participating in his third SENSHI event following the one in Sofia in April and the special edition SENSHI Cup that took place this past July.
The two will square off in a -65 kg category fight conducted under the rules of KWU's Professional League.
SENSHI 4 will produce an astonishing 12 kickboxing and Kyokushin bouts. The Dutch kickboxing legend Peter Aerts will be a special guest of the event and some of his finest fighters will be taking part in the fight show in Varna.
Stay tuned for more info about SENSHI 4. You can buy tickets from HERE.