British Kyokushinkai Karate SUMMER CAMP 2019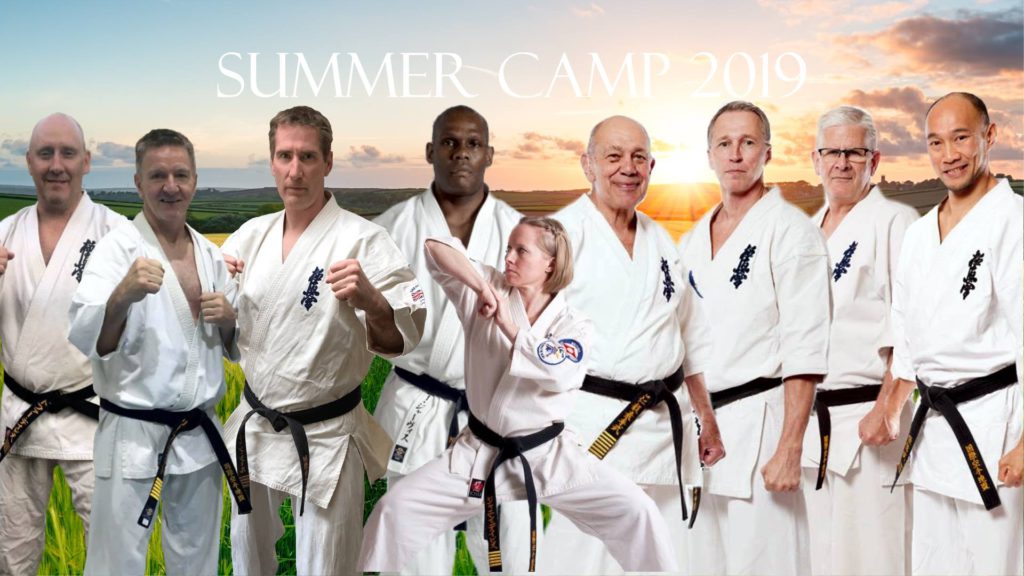 Dates: August 15th – 18th 2019
Venue: Felsted School, Essex, CM6 3JL England
Nearest Airport: London Stansted (16km)
All Kyokushin karateka are invited to join us for the annual British Karate Kyokushinkai (BKK) Summer Camp. Taking place from 15th – 18th August in Felsted, Essex, this karate camp features new instructors and activities for 2019.
Camp begins on Thursday 15th August and ends Sunday morning 18th August, with up to four sessions a day. Full board accommodation (breakfast, lunch & evening meal) is included.
Students who attend the BKK Summer Camp will train with other World-Class instructors in all aspects of Kyokushin Karate – we have a focus on Kumite training (Fighting), whilst still maintaining excellent Kihon (Basics), Kata, Self Defence and Fitness sessions. This year's instructor list includes Shihan Chris Seal (5th Dan), Shihan Terry Prescott (6th Dan), and GB Knockdown Coach Sensei Kenny Jarvis (3rd Dan). Shihan Liam Keaveney (7th Dan), Shihan David Pickthall (7th Dan) and Hanshi Steve Arneil (10th Dan) will also be instructing at the camp.
Adults & Children Welcome!
The BKK Senior Camp is for ages 16+. The BKK Junior Karate Camp for ages 8 upwards runs at the same venue with dedicated children's instructors at the same time as the senior camp. This year's Junior camp instructors are GB Junior & Cadet Coach Sensei Chris Davies (4th Dan), England Junior & Cadet Coach Sensei Wai Cheung (4th dan) & Shihan Janine Davies (6th Dan – IFK World Kata Coach).
Grade At Camp
Participants of the British Karate Kyokushinkai Summer Camp have the opportunity to attempt a black belt dan grade under Hanshi Steve Arneil (10th Dan) and Shihan Liam Keaveney (7th Dan). The grading is usually held on the Thursday of Summer Camp and lasts most of the day.
If you wish to attempt an IFK Kyokushin Black belt grading at the next Summer Camp, please download and complete the black belt grading application form from the Summer Camp Website. www.britishkaratecamp.com
Easy To Reach Location
The venue for this year's camp is Felsted School, Essex, CM6 3JL England. Located just 10 miles (16km) from Stansted Airport, Felsted is within easy reach of many European flights.
Price & Bookings
Visit BKK Summer Camp website for pricing and online bookings www.britishkaratecamp.com