Saturday, January 28, 2023 – the United States International Kyokushin Championships "Battle on the Boardwalk"
Tropicana Hotel, Atlantic City, NJ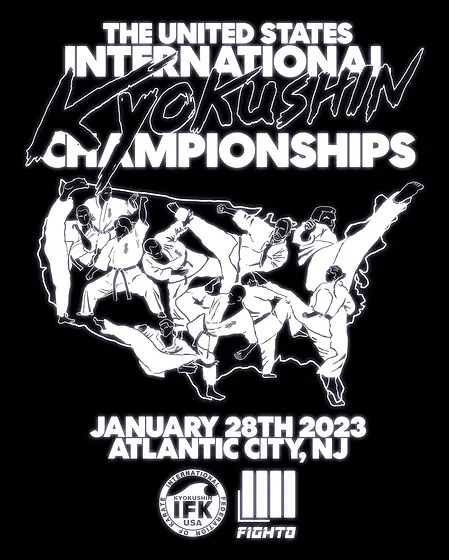 Required:
– All competitors, Spectators, Coaches/Sensei & Family must pre-register with spectator tickets to the event weekend.
– As in the past, our tournament is only one part of a larger Martial Arts event weekend at the Tropicana Hotel & it requires everyone to pre-register all competitors & spectators.
– There is NO walk-in day of allowances as we do not control this portion of the event.
– Pre-Registration Discount Ends 12/15/22 – Save Money & Register Now!
– FINAL REGISTRATION cut-off is on January 20th without exception – NO walk-ins OR DAY OF!
Atlantic City Officials:
Please note – all USA IFK officials please fill out the following Google form so that we know how many judges we have for the event
Officials Request Form: USA-IFK Atlantic City Kyokushin Championship 2023
Hotel info – Tropicana Hotel, Atlantic City
Online: https://book.passkey.com/go/st01am3
Phone: Call 1-800-THE-TROP for Reservations
Tournament Discount Code: ST01AM3
We look forward to greeting many of you at this prestigious USA IFK event.
Osu!
In Budo,
Shihan Sean Schenker
USA IFK Chairman