One of the Serbian fines athletes Nikola Todorovic returns to action at SENSHI versus Bulgarian Eduard Aleksanyan. They will cross fists at the sixth edition of the professional fight nights.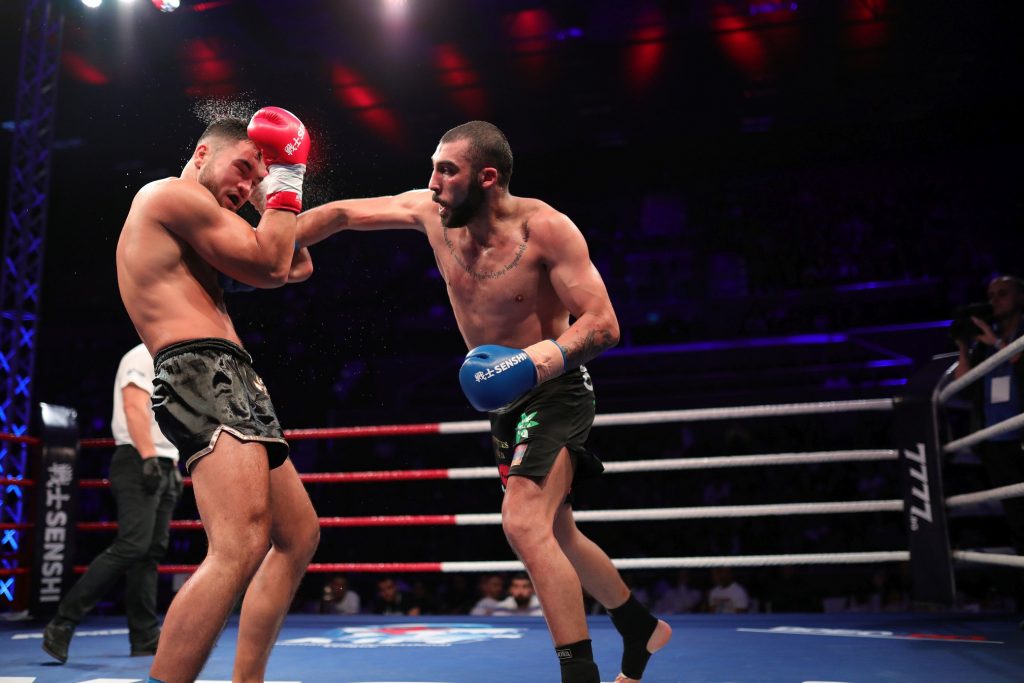 SENSHI 6 takes place on August 21 (Friday).
The fight will be conducted under the rules of K-1 in the 80 kg category.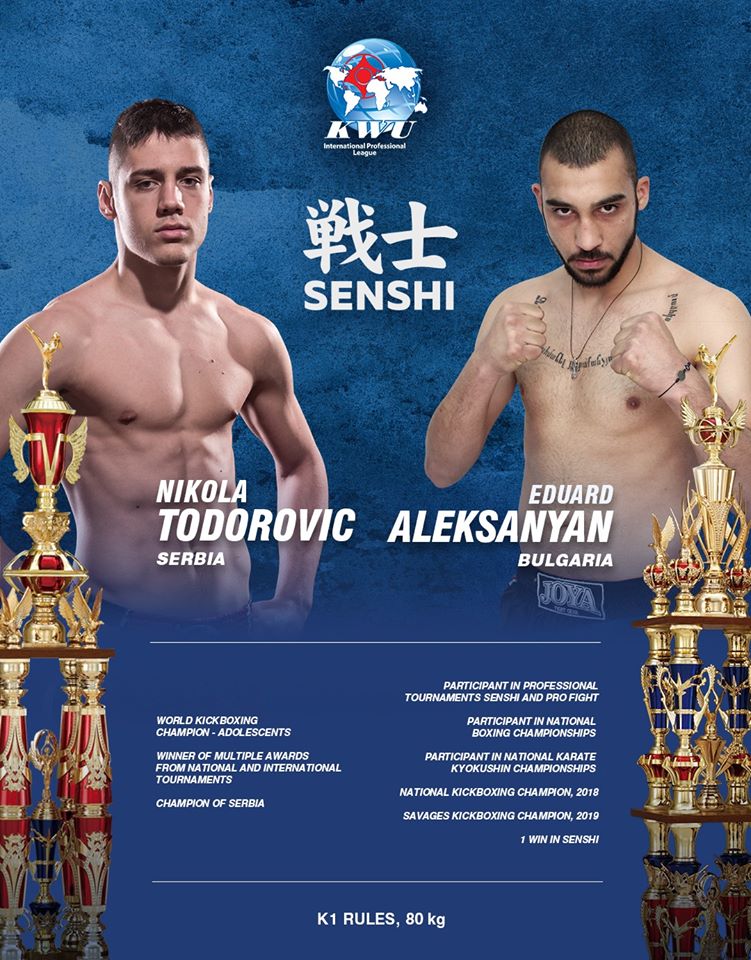 Nikola Todorovic is World kickboxing champion (seniors), winner of multiple awards from national and international tournaments. He is also a champion of Serbia.
Todorovic is well known to SENSHI's fans. He fought for the Intercontinental WAKO PRO championship in the 78 kg category at the debut show of the promotion.
He was part of the main event, that went the full distance. After 5 rounds, the judges scored the fight split decision 2:1 in favour of Bulgaria's Hristiyan Korunchev, but it could go either side.
You can watch it again HERE
Eduard Aleksanyan is champion of Bulgaria in kickboxing (2018), Savages kickboxing champion 2019, and participant of many pro fights and international championships.
He is well known to the audience of SENSHI, too. His amazing victory over Thomas Doeve from Peter Aert's academy brought the attention. Varna's own Aleksanyan made the crowd go wild at SENSHI 4.
You can watch it again HERE
This was Aleksanyan's first win at a SENSHI event. In Varna at the promotion's debut show, he lost a close decision against another local fighter, Radoslav Kostov.
Follow Boec.COM for more details about the show.
You can watch SENSHI 6 free on Boec.COM, Boec.BG, the American online broadcaster FITE TV, or Bulgarian TV channel Max Sport, the official sponsor of the event.