The Kazakhstan Kyokushinkai karate championship
among men and women under the aegis of the Kazakhstan martial arts association was held in the sports arena 'Dualet' on the 4th of May. The main goal of the championship was to select the best fighters for participation in the KWU World championship 2019.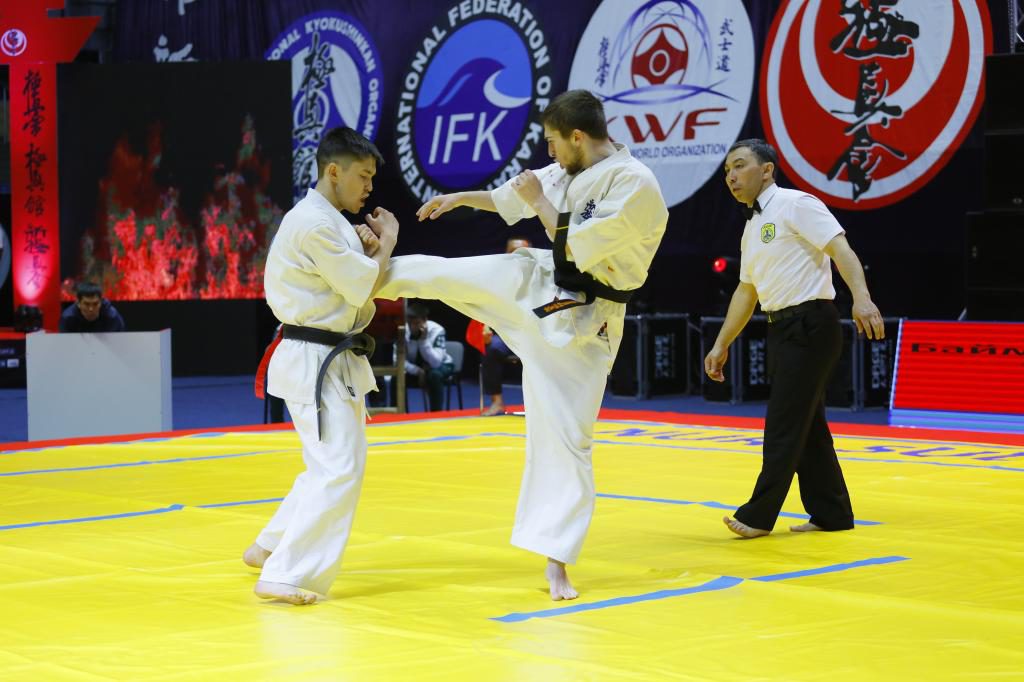 The total number of competitors – about 90 sportsmen from 5 federations from all over Kazakhstan in 15 weight categories.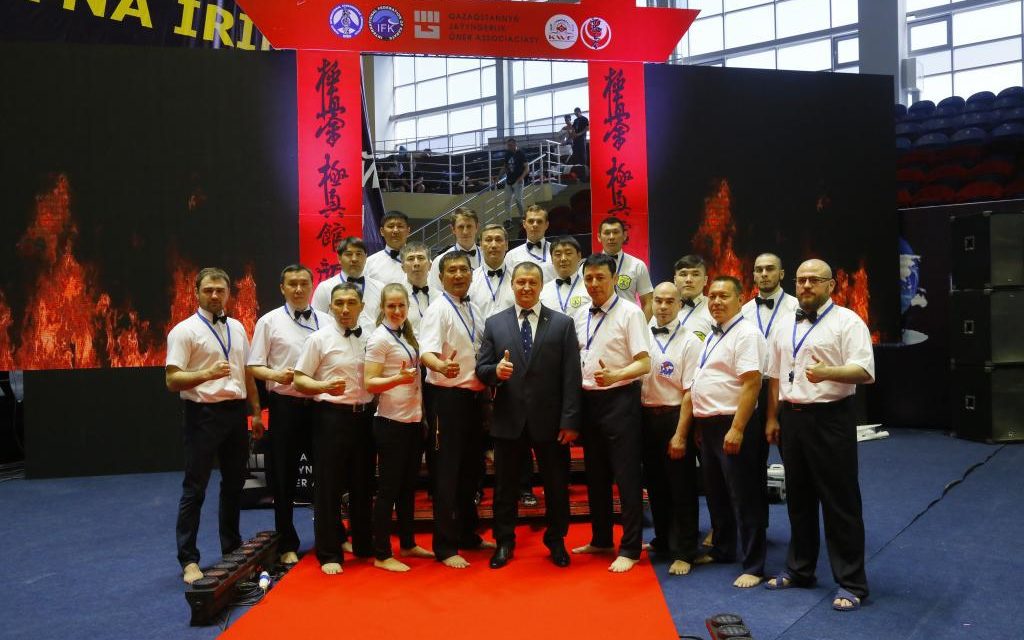 The sportsmen who took the 1-st and the 2-nd places are included in the national team; the competitors who took the 3-rd place are the reserve team.
MEN UNDER 60 KG
1-st place Zhanibek Temirlan (KAN)
2-nd place Mukashev Elaman (WKO)
3-rd Kalauov Nurken (WKO)
MEN UNDER 65 KG
1-st place Karmenov Alisher (KAN)
2-nd place Ayupov Hatip (WKO)
3-rd Botabaev Serzhan (WKO)
MEN UNDER 70 KG
1-st place Beysembaev Erkebulan (WKO)
2-nd place Nurbosinov Aydin (WKO)
3-rd place Kumiskaliev Bauirzhan (WKO)
MEN UNDER 75 KG
1-st place Kovalenko Artur (WKO)
2-nd place Sadvokasov Nurlihan (KAN)
3-rd Eyubov Magaram (WKO)
MEN UNDER 80 KG
1-st place Shiryaev Aleksey (WKO)
2-nd place Sharifulin Ildar (WKO)
3-rd Manatbek Darhan (KAN)
MEN UNDER 85 KG
1-st place Artyushin Vladimir (WKO)
2-nd place Kolyasnikov Kirill (IFK)
3-rd place Akulov Evgeniy (IKO)
MEN UNDER 90 KG
1-st place Suyunov Merey (WKO)
2-nd Tregubov Ilya (WKO)
3-rd Tulegenov Bauirzhan (KAN)
MEN UNDER 95 KG
1-st place Garas Nikita (KAN)
2-nd Simonov Vasiliy (WKO)
3-rd place Turgaliev Zhantas (KAN)
MEN 95+ KG
1-st place Yakovlev Ilya (WKO)
2-nd place Avzalov Rustam (WKO)
3-rd place Kolesnikov Nikita (WKO)
WOMEN UNDER 50 KG
1-st place Ustyugova Lyudmila (WKO)
2-nd place Sauitova Madina (KAN)
3-rd Galimzhanova Gulnaz (KAN)
WOMEN UNDER 55 KG
1-st place Belih Ioanna (WKO)
2-nd place Uzakbay Narkiz (KAN)
3-rd Kostirko Anastasiya (KAN)
WOMEN UNDER 60 KG
1-st place Lipova Elizaveta (WKO)
2-nd place Gurova Ekaterina (WKO)
3-rd place Bolat Aina (KAN)
WOMEN UNDER 65 KG
1-st place Togizbaeva Elnara (KAN)
2-nd place Azimhanova Asel (KAN)
3-rd place Satubaeva Arna (IKO)
WOMEN UNDER 70 KG
1-st place Sabirhan Alemgul (KAN)
2-nd place Kaztay Dana (KWF)
WOMEN 70+ KG
1-st place Zhaksibaeva Azhar (WKO)
2-nd place Bochina Lidiya (WKO)
3-rd place Krestina Valeriya (WKO)