Ali Aliev won the SENSHI belt against the previously undefeated Andrey Chehonin.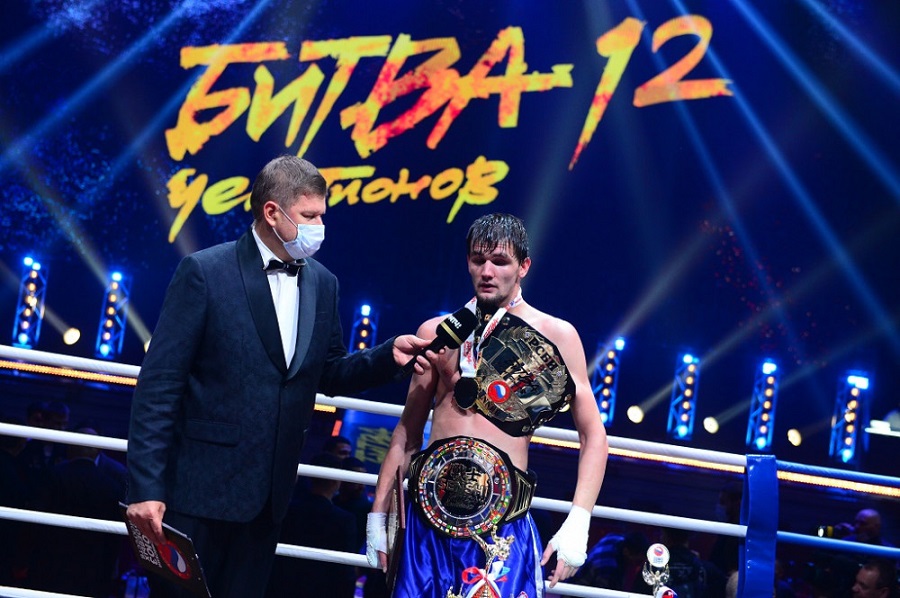 At the main event of the "Battle of champions 12", held at the "Luzhniki" sports palace in Moscow, the two fighters had a spectacular clash under the KWU SENSHI rules of the International Professional League of the KWU.
In front of the many famous martial artists who were special guests of the event, the World Kickboxing Champion and Muay Thai World Cup holder claimed the prestigious award after defeating the WAKO PRO World Champ in "Low Kick" and winner in "Battle of Champions 11".
Chehonin started tormenting his opponent with his brutal low kick in the first round, while Aliev was more active with his hands in the early stages of the fight. Later on, he included high and low kicks also and became more dangerous. Seconds left in the first round, Aliev opened to Chehonin and received a powerful uppercut.
The second round started aggressively on both sides and the taller Aliev had to be often reminded by his team to pick up his guard because of Chehonin's dangerous attacks. Midway through it Aliev kicked his opponent in the stomach and Chehonin briefly fell to the floor, but quickly got back up.
Although a bit tired in the final round, the fighters again showed aggression with Aliev starting to use his muay-tai skills and attaching with knees. A powerful backlist also tipped the scales in Aliev's favor and he was given the win after the final gong.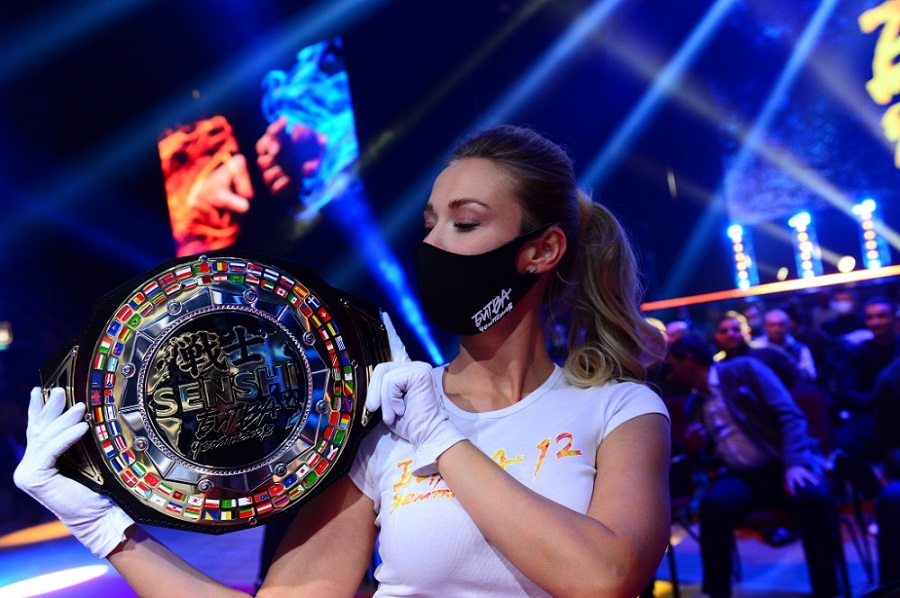 Results form "Battle of champions 12: School vs. School":
Tahir Abdulaev (boxing, World Champion) won against Ruslan Shogenov (4x World Ashihara Karate Champion);
Shamidhan Magomedov (Grappling, Russian Champion) defeated Mher Manukyan (Jiu-Jitsu World Championship medalist and European Champion);
Evgeniy Shalamaev (World Kudo Champion) won against Vitaliy Ishakhneli (2x World Kyokushin Champion);
Magomed Magomedov (2x World Sambo Champion) defeated Ramis Teregulov (Pankration 2x World Champion);
Magomed Makhamaev won the National Kickboxing belt of Russia against Dmitriy Chengeliya;
2x World Champion Aik Begyan from Russia won against Artem Vinnik from Belarus