A long-awaited rematch is about to take place at the upcoming SENSHI 5.
The fight night that will be held on February 22 in Varna, Bulgaria, will produce 9 exciting fights. One of them is a second outing between Armenia's Artur Arushanyan and Kazakhstan's Alisher Karmenov.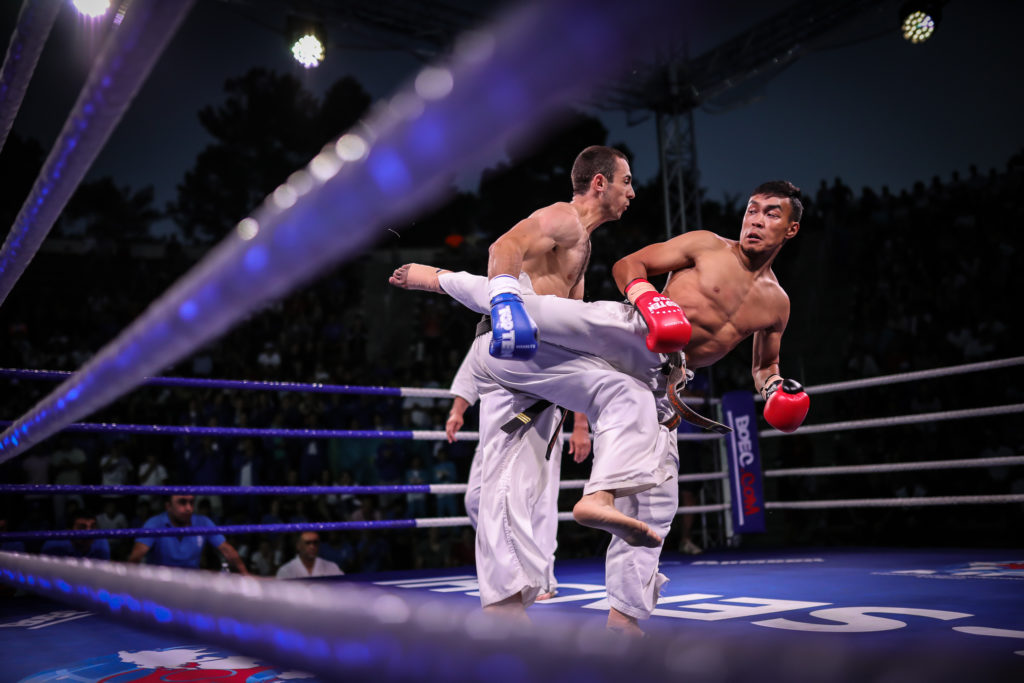 The fight will be conducted under the KWU SENSHI rules which means throws and elbows in the head are allowed.
Arushanyan and Karmenov met for the first time at the SENSHI's special edition last summer – "SENSHI Cup". It was a tough fight for both competitors. Karmenov showcased some pretty good punching skills, throwing from different angles and always finishing his combinations the right way. The older Arushanyan was always cautious of his opponent's moves and the Armenian karateka was light on his feet, but never forgetting to counter or jab and out. In the end, there was an additional 4th round. Karmenov was the fresher fighter and thanks mostly to his kicks he managed to get the W via UD.
The Armenian fighter is known for his great technique, as he's a three-time KWU world karate Kyokushin champion. Arushanyan is also a three-time KWF European karate Kyokushin champion and captured a bronze medal at the "Senshi Cup" in Kamchiya.
Karmenov, on the other hand, is a karate Kyokushin champion of Japan and a gold medalist from the Asian championships. Last year he claimed silver at "SENSHI Cup".
Fighters from all around the world will take part in this elite fight night. This time three dutch kickboxing legends will be special guests of the event. Four-time K-1 World Heavyweight Grand Prix Winners Ernesto Hoost and Semmy Schilt, and the three-time K-1 World Heavyweight Grand Prix Champion Peter Aerts. They will be joined by the KWU General Secretary Shihan Alexandr Pichkunov, who is a finalist in the K-1 Grand Prix Series from 2007 and 2008. The special guests are also expected to be refereeing to some of the bouts!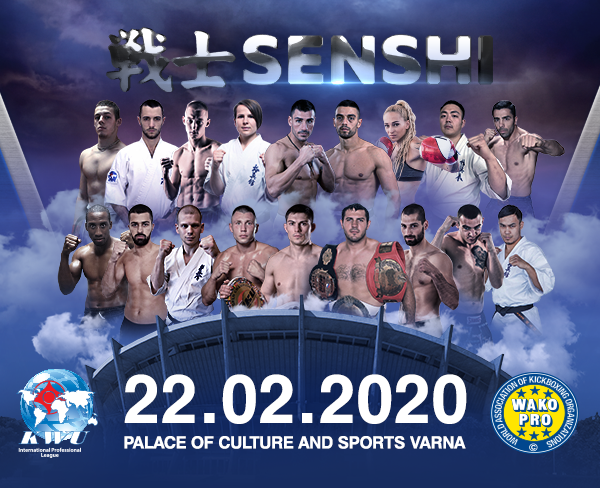 Tickets for SENSHI 5 can be bought here.
Full fight card can be found at the official website of SENSHI – https://senshi.com/ and at the official social media of the event – https://www.facebook.com/senshigala/ and https://www.instagram.com/senshi.gala/
SENSHI 5 is brought to you by A1, Central Cooperative Bank, "Armeec", "Bulgaria Air", "M Car Sofia" and "Bang&Olufsen."
You can watch the fight night live and free on www.boec.com and FITE.TV