April 23 was held the 6th annual championship of Armenia.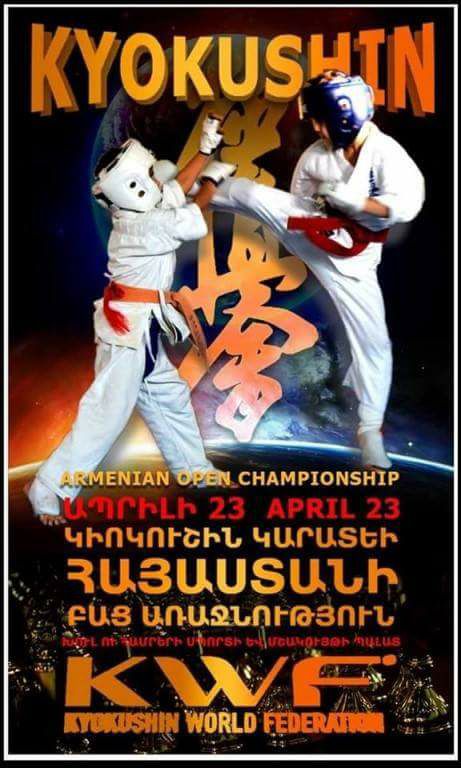 The tournament was attended by 570 athletes from all regions of Armenia and Artsakh. The competition was held on 3 tatami in the sections of kumite and kata. The competition was a tremendous one not depending on the rank of the participant. It was not possible to predict the winner, as there were prize winners of the world and European championships who could not get into the top three.
Also in some categories the finals included fighters who had 5 fights each. Every year the number and skill of the participants increases.
The tournament was also attended by the Japanese consul in Armenia.
Artsakh Kyokushin thank the organizers of the tournament, led by the President of the Armenian Federation Sensei Spartak Gasparyan.
The winning team will represent Armenia in Romania for the World Cup in June.
The tournament was dedicated to the 102 th anniversary of the Armenian Genocide. Japanese ambassador. III. AG Taguchin was our guest. He was very impressed by the event.
Well-known pianist Svetlana Navasardyan was our guest too, She is a friend of the Federation.
KWF Armenia