Bulgarian Team ranks second in the ranking of nations, first is Japan, and third – Russia.
6 medals won the representatives of the Bulgarian Karate Kyokushin Federation at the All Japan and World Youth tournaments in Japan. These awards gave Team BG second place in the championship.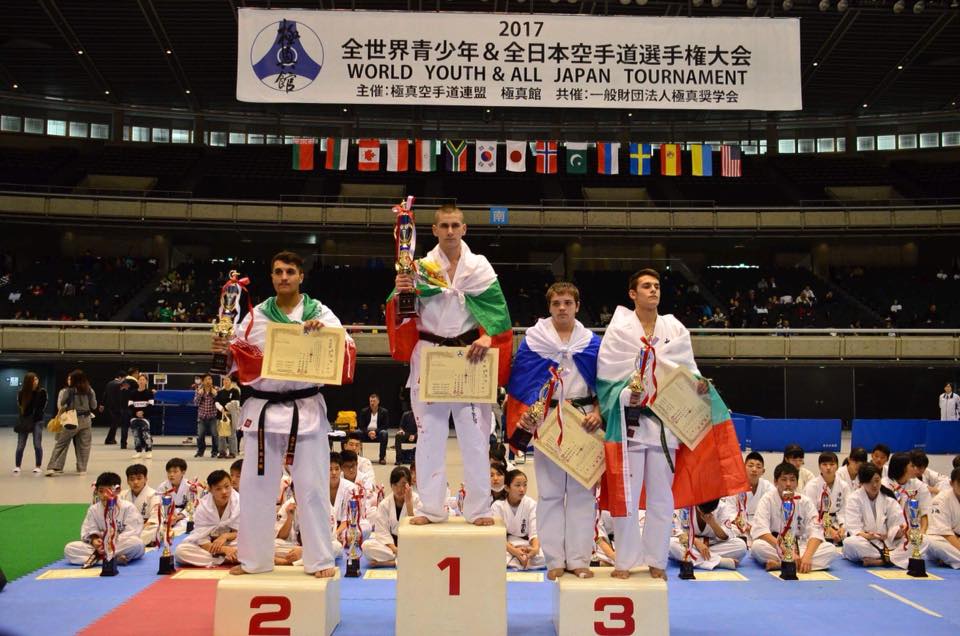 The champions, Stanislava Boycheva – 1st All Japan, Women absolute category and Vasil Dimitrov, 1st in World Youth, Junior -70 kg., showed their cup at bTV "This Morning" studio, on Bulgarian National television, and shared that they are very respectful in Japan because bulgarian karatekas are a leading force in karate kyokushin and the team have champions in every category.
Here are the video. Yes, it is on Bulgarian, but at the end of video the two champions showed their favorite kicks and impressed the whole tv studio!
6 medals for Bulgarian Team from the All Japan & World Youth Kyokushin-kan tournaments 2017
from
Kyokushinkai
on
Vimeo
.
Source: http://btvnovinite.bg