From the 7th to the 10th of July,
the West European Summer Camp was took place for the 50th time led by Shihan Loek Hollander.
The first time was in 1968 in Ermelo, here also Sosai Oyama was president, who was then just attended with sensei

The West European summer camp was the first to launch a long tradition of summer camps throughout the world, many countries and organizations followed this example. This summer camp is famous worldwide because of the tremendous intensity of training and the hardness of the black belt promotion tests. Many special training courses were given here for the first time, such as training in an inflatable tennis hall that is boiled up to 60 degrees Celsius, but also military training with tree trunks. These trainings have now passed the whole world.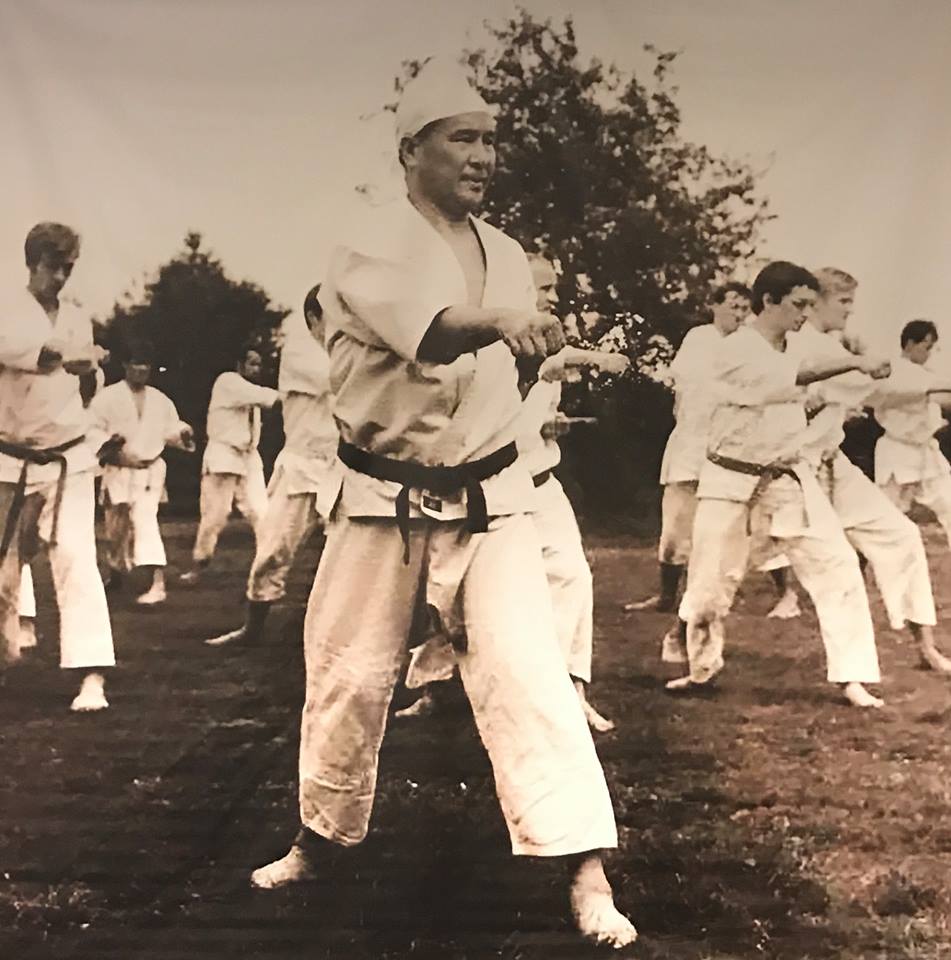 The concept of Kyokushin summer camp of Shihan Hollander still fits modern times. This year, the Dutch Kyokushin Karate Organization (NKKO) has created a special program in which Kyokushin is the center of friendship of the past and for the future. We therefore borrowed the theme: "Time to reunite" from the KWU. After all, many black belts and famous shihans from all over the world have shed their blood, sweat and tears on Papendal and achieved a dan-degree here.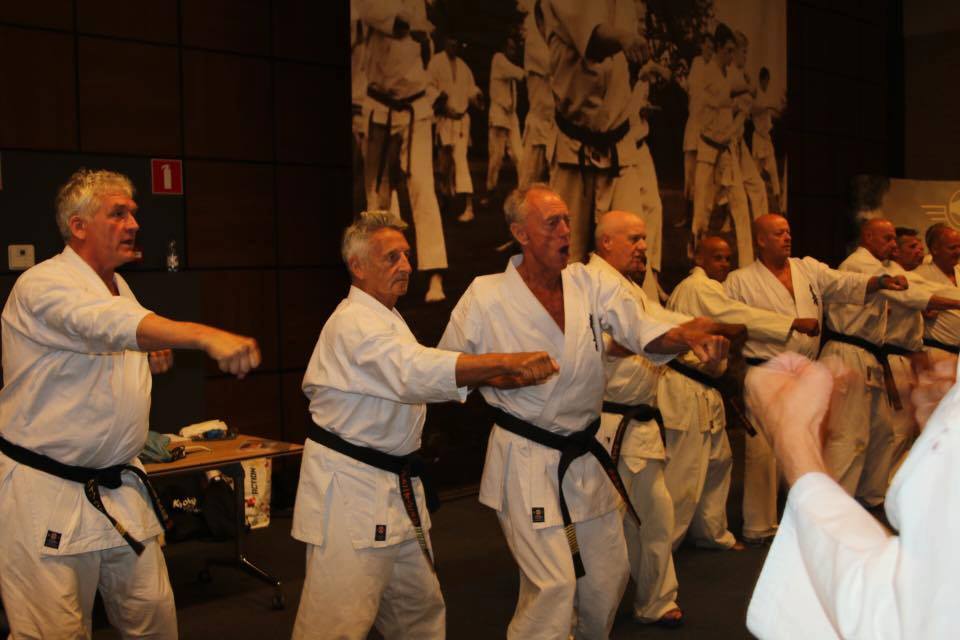 The NKKO invited a number of guest instructors this year to make this 50th camp special. Shihan Piñero, Shihan Lezkano, Sensei Pablo Estensoro and Sensei Jonathan Tineo have given fantastic lessons. But also, Kyokushin friends from other organizations like Shihan Koen Scharrenberg, Koen Spitaels, Peter Voogd and Fernando Alonso and Jerome de Timmerman made this camp a good camp in which many have found each other. How nice would it be if we were to give this cooperation more content in the future, didn't Sosai Oyama ever meant this?
[bctt tweet="Many special training courses were given here for the first time" username="kwunion"]
A total of around 160 participants have been present from more than 10 countries to participate in this intensive training program, for example the hot air tent training by Shihan Loek Hollander which has not been given for more than 10 years.
Another highlight was the presence on Sunday morning of the Dutch IFK (NKA) who traveled with all the participants from their summer camp to Papendal to train together with us. Sensei Darren Stringer was their guest instructor and together with our Spanish instructors they did a fantastic training and created a great atmosphere with about 250 karateka's from IFK and KWF.

The most beautiful moment during this camp was during the party on Saturday night. Only a few were aware of what was going to happen.
All shihans were present in their dogi and were upheld when Shihan Antonio Piñero, chairman of the KWF, spoke. He addressed Shihan Loek Hollander and praised him for his commitment to Kyokushin, a lifetime of his mission that our Shihan Hollander of Sosai Oyama himself received: "Enter the world and make Kyokushin big." On behalf of the all members of the KWF, Shihan Piñero presented the 10th dan to Shihan Loek Hollander who was visibly surprised but also touched. A beautiful moment that many have closed in their hearts.
The 50th summer camp is now behind us and is one of the most beautiful camps I have ever experienced (since 1983). We are looking forward to the future in which we can celebrate the cooperation and friendships we experienced, and so we celebrate and honor the legacy of Sosai Oyama to make Kyokushin even more bigger and stronger in this world.
[bctt tweet="Enter the world and make Kyokushin big!" username="kwunion"]
The 51st summer camp will be held from 12th to 15th July 2018. See you then OSU!
On behalf of the Dutch Kyokushin Karate Organization
Paul Lorist
Shihan, secretary of the board.