I'm very proud to announce the date and location of the 3rd Annual Florida Kyokushin Kan Karate Tournament.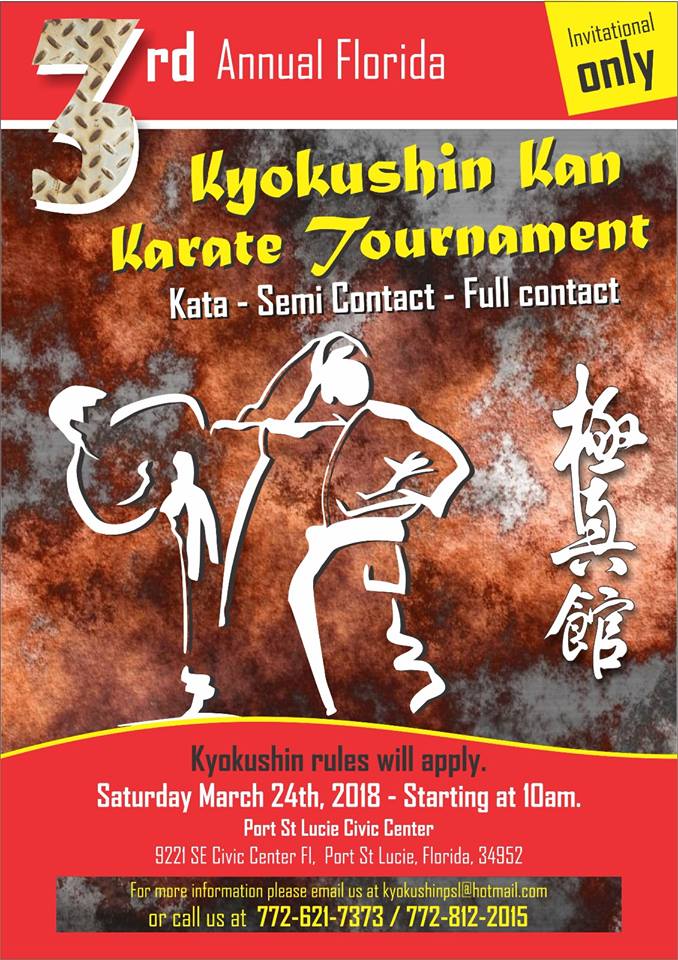 The Tournament will feature Kata, Semi Contact and Full Contact divisions. Kata division will be based on Age and Rank. 
Registration Deadline is March 15th. Late or same day registration and walk-ins will not be permitted this year in order to avoid delays at starting time.
Email your registrations to Kyokushinpsl@hotmail.com
If you have any questions do not hesitate to contact us at 772-621-7373 or via email at kyokushinpsl@hotmail.com
Osu!