On October 25-26, 2019, at the Metropolitan Sports Hall in Porto Vila do Conde in Portugal, the 33rd Kyokushin European Championships were held with the participation of over 350 competitors representing 26 countries, fighting in 46 weight categories Kumite and kata.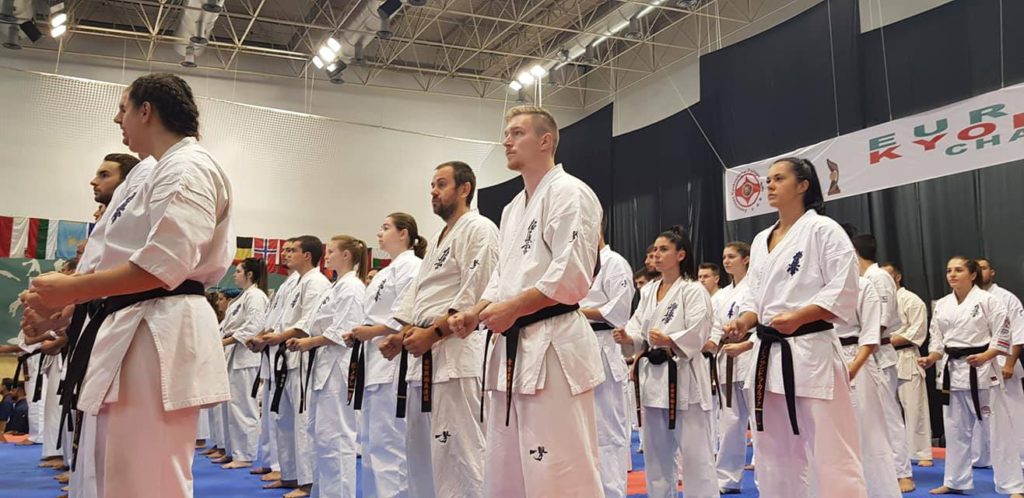 The championships were opened by the President of EKF / KWF Antonio Pinero and a representative of the City Hall. The honorary guests were the members of the EKF / WKF Board: Vice President Hristo Traykov, Secretary-General Andrzej Drewniak, Treasurer Lars Hoguist and Member Mauricio Alvarado. The main referee was Shihan Antonio Pinero, the technical referee was Shihan Fernando Perez, the computer service was performed by Shihan Robert Wajgelt. The duties of a doctor were performed by Krzysztof Mawlichanów, MD. On the first day, there were Kumite categories 12-13 years old, 14-15 years old, 16-17 years old and all categories of kata. On the second day, there were Kumite categories in the categories of senior men and women and Kumite senior masters.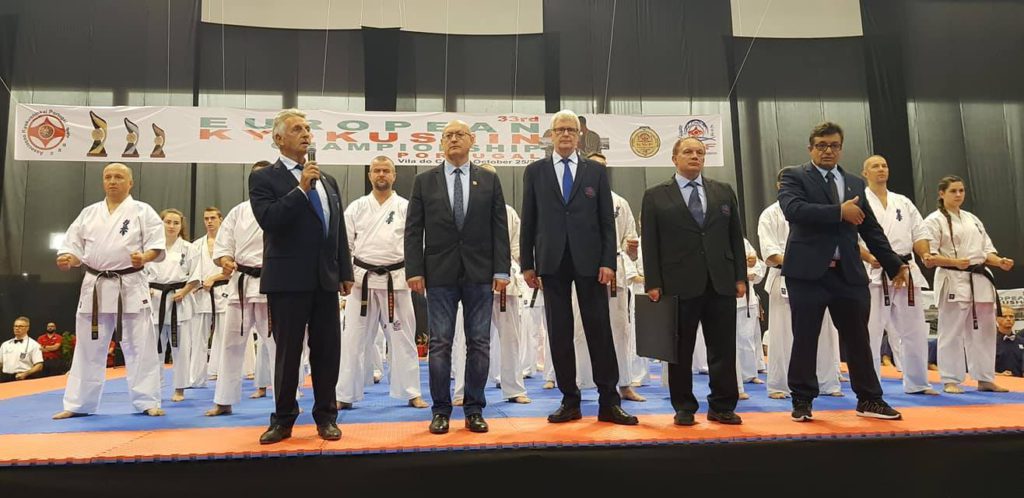 As part of the accompanying events on October 25 in the morning, there was an international course of judges with the participation of over 70 participants. In the evening the General Assembly of the EKF took place with the participation of 19 representatives of the countries. The chairman of the meeting was Shihan A. Pinero and the secretary was Shihan A. Drewniak. Four reports and an action program for the next year containing 34th European Championships Sieradz in May 2020 and World Championships Krakow in November 2020 were approved. The resolution that the national representative will report the participation of players to the European Championships was approved. From next year, players' applications will be on the digital platform, and national representatives will receive access codes. In addition, representatives of Belarus, France and Serbia were approved. On October 26, the Sayonara festival took place. The organizer of the championship was the Portuguese Federation of Kyokushin led by Shihan Antonio Fernando Pereira 6 dan, who was entrusted with the function of the person responsible for South America.