November 3-4, 2018 took place in Astana, Kazakhstan KWF Kyokushin World Championship
with 340 participants from 27 countries including Japan, Russia, Austaralia and India.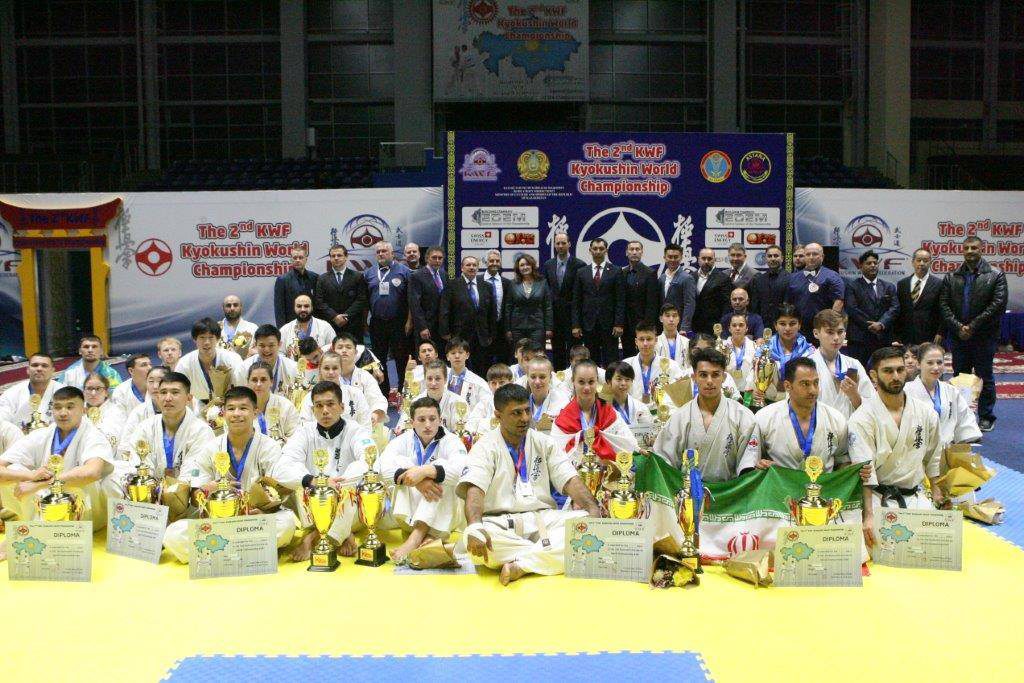 At the same time, there was a World Cup of cadets, youngsters and juniors with the participation of over 300 competitors.
The official opening of the championships was made by the Department Director at the Ministry of Sport of Kazakhstan, the President of the Kyokushin World Federation Antonio Pinero, the General Secretary of the KWF Andre Drewniak, KWF Kazakhstan Representative Muktar Juldassov and the President of the KKF Irina Manzharova.
The guest of honor was the secretary of KWU Alexander Pichkunov. The main referee was the President of KWF Antonio Pinero and the technical judge Fernando Perez. Computer shuffle and the lottery was done by shihan Robert Wajgelt.
Medical was supported by Krzysztof Mawlichanów MD. The event was broadcast live online. Two TV stations have posted reports on this event. The organizer was the Kazakh Federation Kyokushin led by Muktar Juldassov, the direct organizer was sensei Arham Imangilyev. The championships were highly rated by the KWF Board.