Dear Kyokushin-kan International branch chiefs and dojo operators,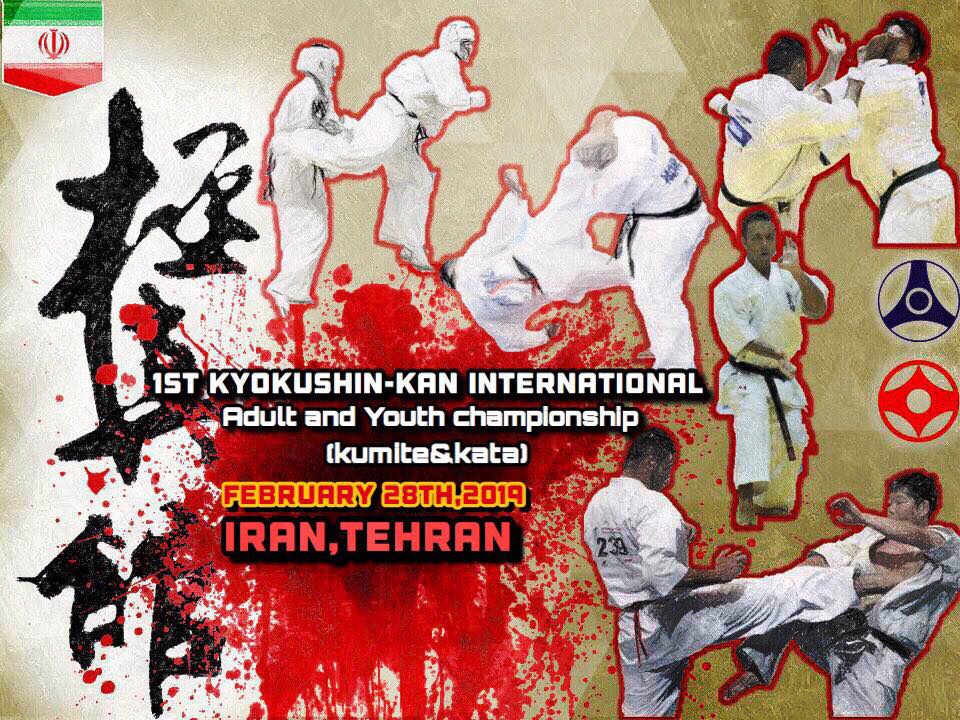 We would like to announce you the 1st kyokushin-kan International championship & Seminar with the guest of honors Kancho Hatsuo Royama, President of Kyokushin-kan International organization & Shihan Hennie Bosman, Chairman Of Kyokushin-kan International Committee will be held on 28th February & 1st March 2019 in Tehran,Iran.
The deadline for preliminary  application is 20th December 2018.
Please reply to irankyokushinkan.champ2019@gmail.com
I look forward to see you soon at the above event.
Thank you very much.
Best regards
Davood Daneshfar
Representative of KI Iran & Middle East