in the period of 8 February. – February 11, 2018, and we can welcome Shihan Janine Davies from Wales as an instructor.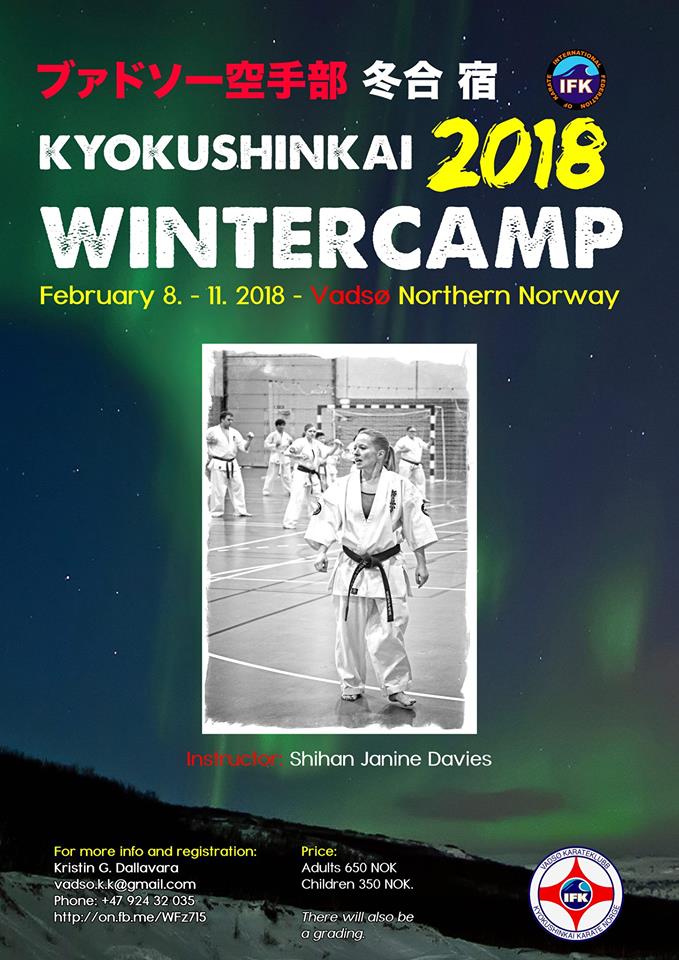 Shihan Janine Davies 6th dan and she is a very skilled instructor. She is international chief judge in kata and also former world champion in kata.
Traditionally, there are training sessions from Thursday afternoon to Sunday afternoon. The training on Thursday 8 February will take place at the youth school, while the training from Friday 9 February – Sunday 11 February will take place in Vadsøhallen (sports center in the middle of town – behind Old Center School). Further information about training times will be available.
Do not hesitate to contact if you are wondering anything
For Vadsø Karateklubb
Kristin G. Dallavara
mob. 924 32 035
kristin@gunnari.no