The participants in the first camp of the year of the International Professional League of the Kyokushin World Union (KWU) spent over 1000 minutes or nearly 16 hours in the hall.
Applications were accepted by more than 300 fighters and instructors from 13 countries.
The four-day camp took place between February 24th and 27th in Varna (Bulgaria) and accompanied the 11th edition of the international elite fight nights SENSHI.
Due to the huge interest of the participants, this time the organizers used two sports facilities for training – Vladislav Hall in the Black Sea Sports Complex and the new sports place of the city SENSHI Gym.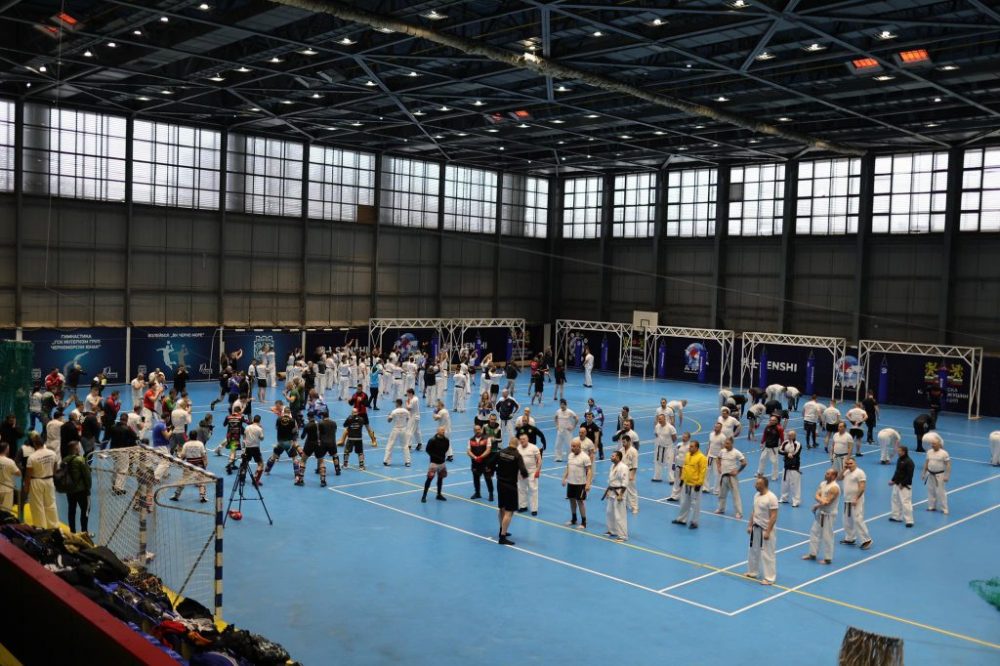 The training sessions were held in parallel in four of the halls of the two sports complexes.
The program included a total of 12 training sessions in various martial arts and sports styles:
5 with professional instructors in full contact style
3 in Kyokushin Karate
2 iaido
1 training in practical classes in combat-applied equipment for self-defense against the cold steel
1 conditioning workout for everyone at SENSHI Gym
Combat greats were again leading instructors at the KWU Professional League camp in Varna (February 24-27). These are the winners of a total of 11 K-1 heavyweight titles Semmy Schilt, Peter Aerts, and Ernesto Hoost, as well as the first K-1 MAX and SUPERKOMBAT middleweight champion Albert Kraus, Czech Kyokushin master Jan Soukup, KWU Secretary-General, and the champion of the K-1 Grand Prix Shihan Alexandr Pichkunov, and the chairman of the Russian Union of Martial Arts Shihan Ramil Gabbasov. The representatives of the Bulgarian Karate Kyokushin Federation were Shihan Asen Asenov, as well as the national coaches Sensei Zahari Damyanov, Sensei Petar Martinov, Sensei Hristo Hristov and Sensei Zhivko Atanasov.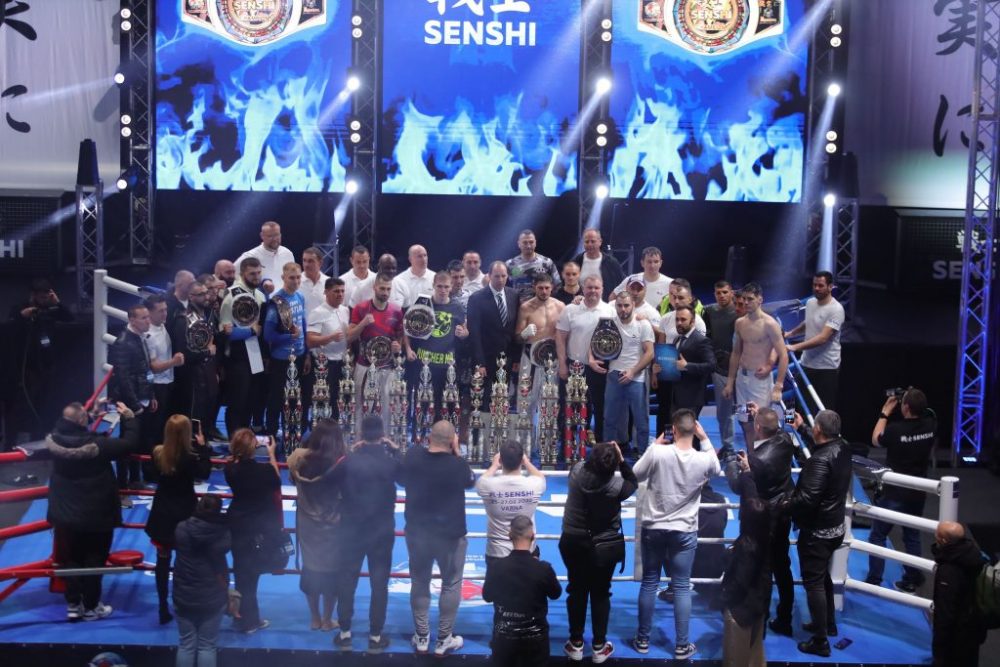 The stars of the 11th edition of SENSHI also trained at the ultra-modern hall SENSHI Gym, as all 22 fighters participated in open workouts 24 hours before the fights in Varna. They were impressed by the sports and fitness complex and the equipment they have for martial arts, including a large ring.
Photos: Lesemann Studio