The 2nd KWU Kyokushin European Championship among men,
women and seniors in weight categories and the 6th World Youth Open Championship in weight categories, both take place in Varna, Bulgaria on December 7-9, 2018 at Palace of Culture and Sport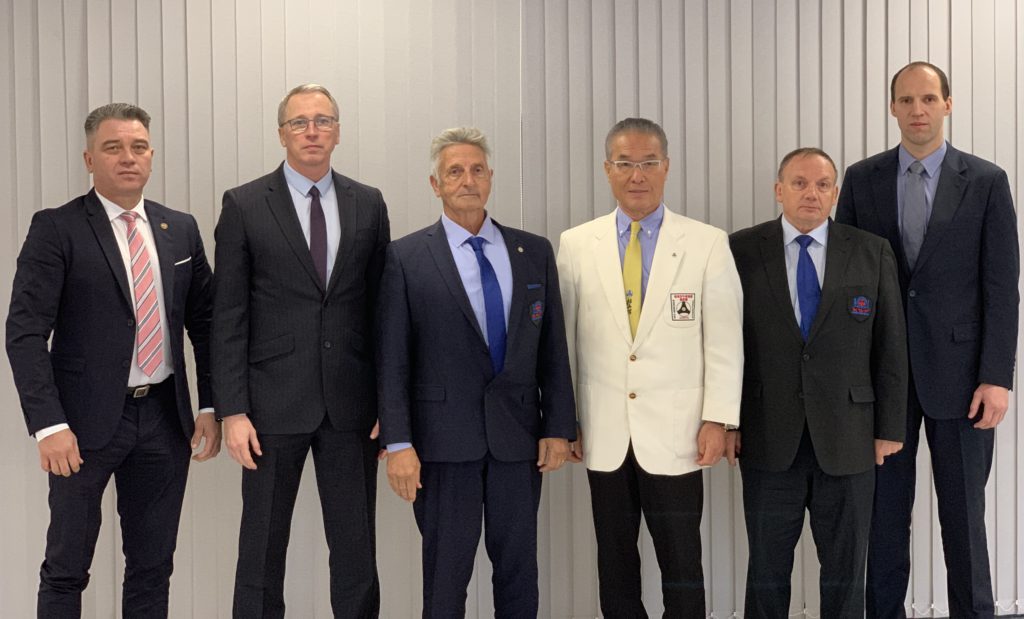 On December 8th is a start of race for European titles for men, women and veterans. Semifinals and finals for youth ahead and you can watch live on our site.
We're happy that on December 7th was was held very successful meeting of the Executive Committee of KWU. What the leaders discussed and what decisions were made, we will share with you soon.
---
Online results and draws:
---
Pictures by Roman Odessky