The 4th KWU Kyokushin World Championship among men and women in weight categories will be held on December 7-8, 2019, Nur-Sultan, Kazakhstan at Martial Arts palace Jekpe-Jek.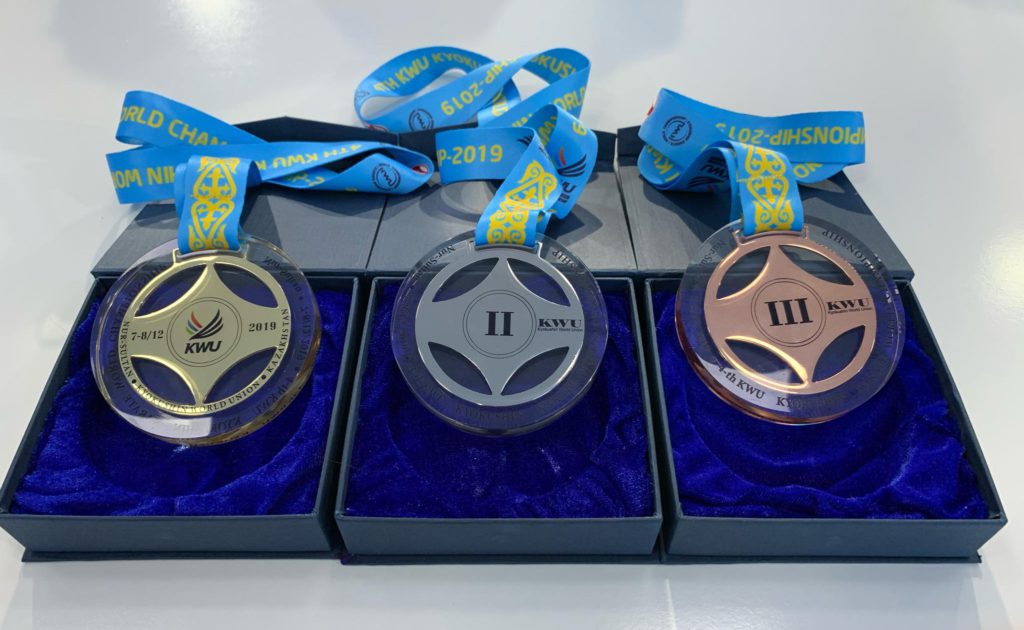 On December 5th was held a press conference with Chairman for Physical Culture and Sports of the Republic of Kazakhstan Sapiev Serik Zhumangalievich, President of the Republican National Federation of Kyokushinkaikan Karate Oksikbaev Omarkhan Nurtayevich, President of the International Kyokushinkan Karate Organization Kancho Hatsuo Royama,
IFK Vice President Shihan David Pickthall and Secretary-general of KWU Alexandr Pichkunov.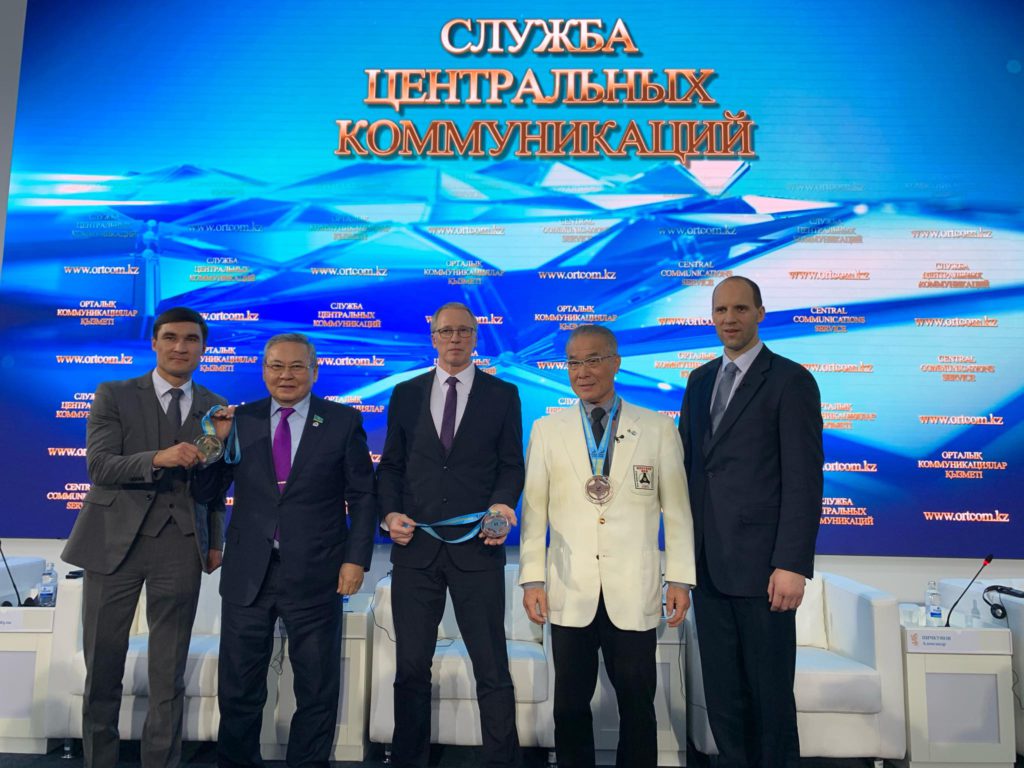 At the end of this emotional minutes, we made the presentation of the medals for winners of the KWU World championship. The prize winner medal which features a gold, silver and bronze Kanku in the shape of championship logo on one side and 1, 2 or 3 place on the other is set onto a clear acrylic mineral base. And all this with a beautiful ribbon in the colors of Kazakhstan.
We remind you that KWU also gives cash prizes for the winners from the 1st place to the 3rd places as follows: 1st place – $3000; 2nd place – $1500 and two 3rd places – $750 each.
We wish all participants: judges, coaches, and competitors good luck!
Time to be United!