The National team of the Bulgarian Karate Kyokushin Federation – BKKF,
leaded by the absolute champion Sensei Zahari Damyanov, went to a two-week training camp on martial arts in Moscow.
They arrived in the Russian capital Moscow on Sunday evening and will train there till September 18th.
Sensei Zhivko Andreev is the second coach who left with the Bulgarian delegation. The karatekas who represent Bulgaria at the camp are: Dilyan Nikolov, Alexander Komanov, Georgi Ivanov, Hristo Georgiev, Kristian Doichev, Mihail Parkov, Stanislava Boycheva, Mihaela Ivanova, Kristian Stankov, Andrey Andreev, Ivan Komanov, Stilian Petkov, Kristean Dobrev, Georgi Doichev, Ivailo Marinov, Dimitar Dimitrov and Angel Vetsov.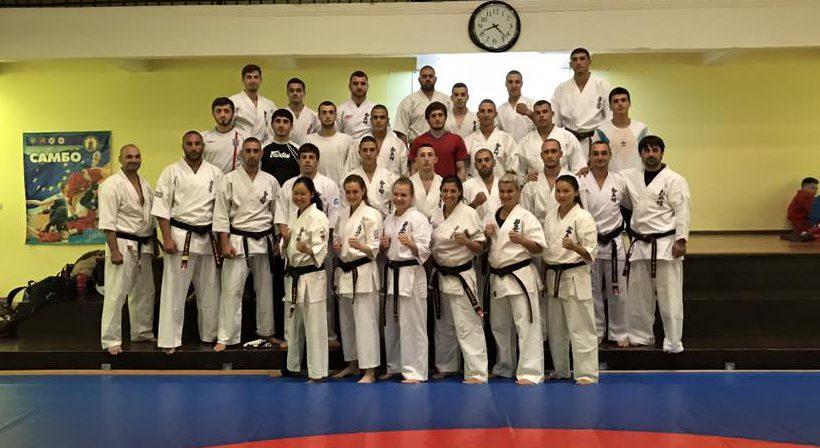 During the camp they will exchange experiences with some of the most famous trainers and competitors and will prepare for the international events  in Poland, Belarus, Japan and Russia.

Except in Moscow, training will be held in St. Petersburg and Nizhny Novgorod.
We wish success to all karatekas! Osu!