In the last days before the championship we will introduce you favorites of the 3rd KWUCHAMP
In the 3rd KWU World Championship, in 9 weight categories, more than 200 men will take part. Of these, 146 fighters are holders of black belts and among them are two shihans (6th and 5th dan), 28 senseis (4th and 3rd dan), 51 possesses 2nd dan, and 65 competitors have 1st dan.
The youngest participant of the Championship among men is Sayes Mohammed Amine from Tunisia, in the summer he turned 18 years old. The oldest competitor of the tournament will be the Swedish shihan Denito Brandon (6th Dan), he will be 55 years old on the day of the tournament.
In the list of participants there are 15 prizewinners of the previous KWU World Championships. Four of them have already won the Championship: Artur Arushanian, Farid Kasumov, Merey Suyunov and Vasily Samadurov. Besides Farid Kasumov, who distinguished himself at the 1st KWU World Championships, all others are acting champions.
Two-time prize-winners of the Championships were Alexander Komanov from Bulgaria, who won silver twice (and in different weight classes) and the famous Spanish competitor Pablo Estensoro, a two-time bronze medalist.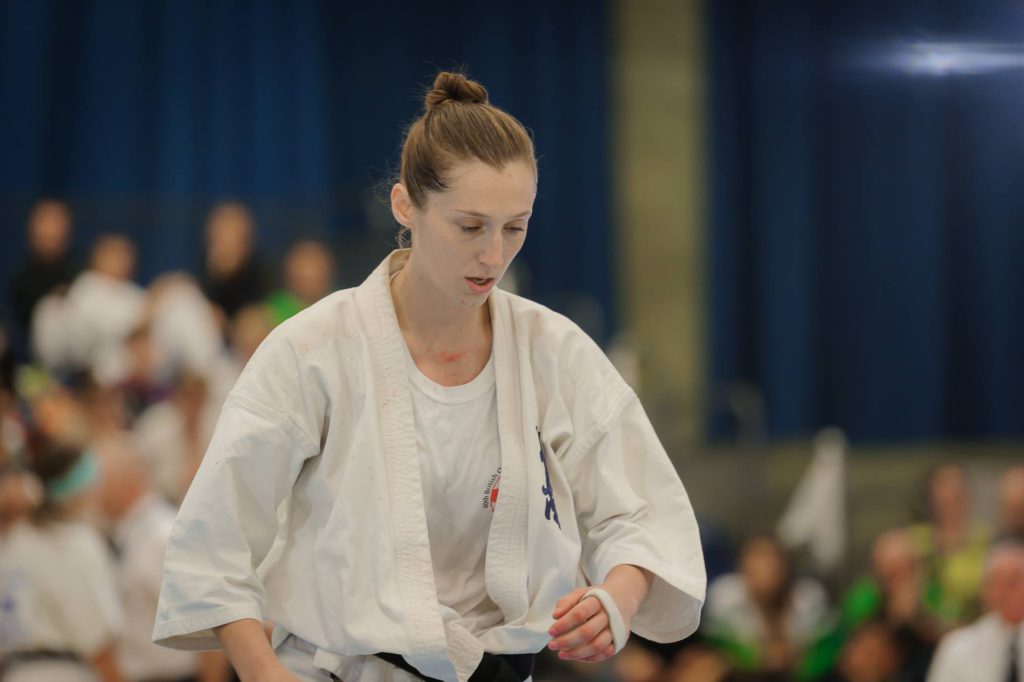 The 3rd KWU World Championship will be attended by 75 female athletes, 54 of them having black belts.
Younger than all other participants is Valeriya Ivanova from Kazakhstan, she turns 18 years a week before the start of the World Championship.
The most experienced athlete is Diana Maciute from Lithuania, she is 37 years old and she is holder of the 4th dan – this is the highest degree among all women participants.
In this tournament, 8 medal winners from the previous KWU World Championships take part.
The most titled KWU sportswoman Anzhelika Sabayeva has twice won the KWU World Championships, and she is the only competitor who has a chance to win the third gold in a row.
Emma Markwell became two-time silver medalist. Aneta Meskauskiene has silver and bronze awards.
A Russian athlete Maria Panova has a silver award of the 1st World Championship.
Bronze medals are kept by four other athletes who will also participate in the 2017 World Championship.
Interesting statistics, right. Coming from November 20th every day one category a short summary of favorites in each category! 
---
#KWUCHAMP #KWUCHAMP2017 #KWUNION 
Official website of the 3rd KWU World championship among men and women in weight categories: www.kwu2017.com
Follow Kyokushin World Union – KWU Social networks: @KWUnion