On September 7, 2017 in the first half of a day, which was free of training,
the national team of Bulgaria visited the sights of the Red Square.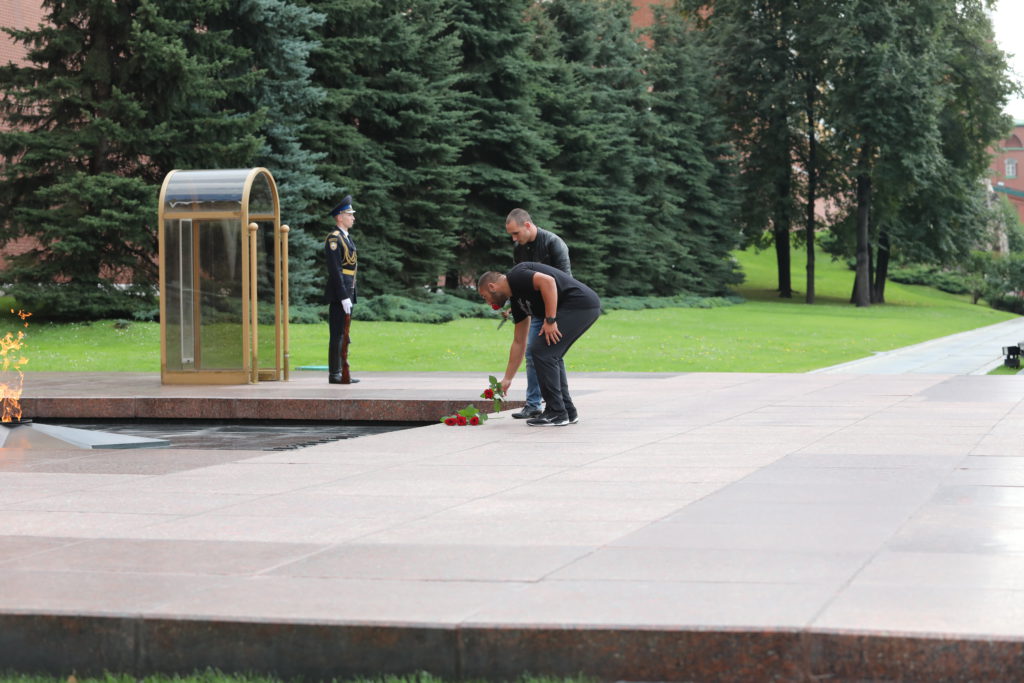 Unfortunately, the athletes did not have enough time for a big excursion to the Kremlin itself. They walked along the Red Square, observed the Cathedral of St. Basil the Blessed and the building of the Historical Museum.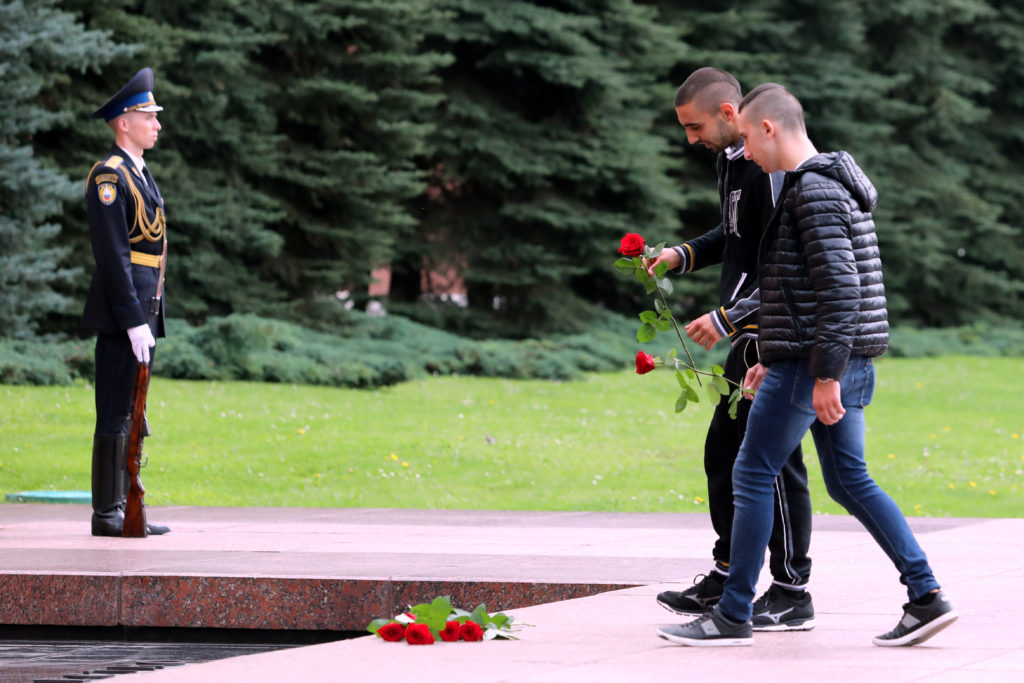 At kilometer zero – the starting point of road distances in Moscow – they threw coins and made wishes (probably about the victory in Ekaterinburg).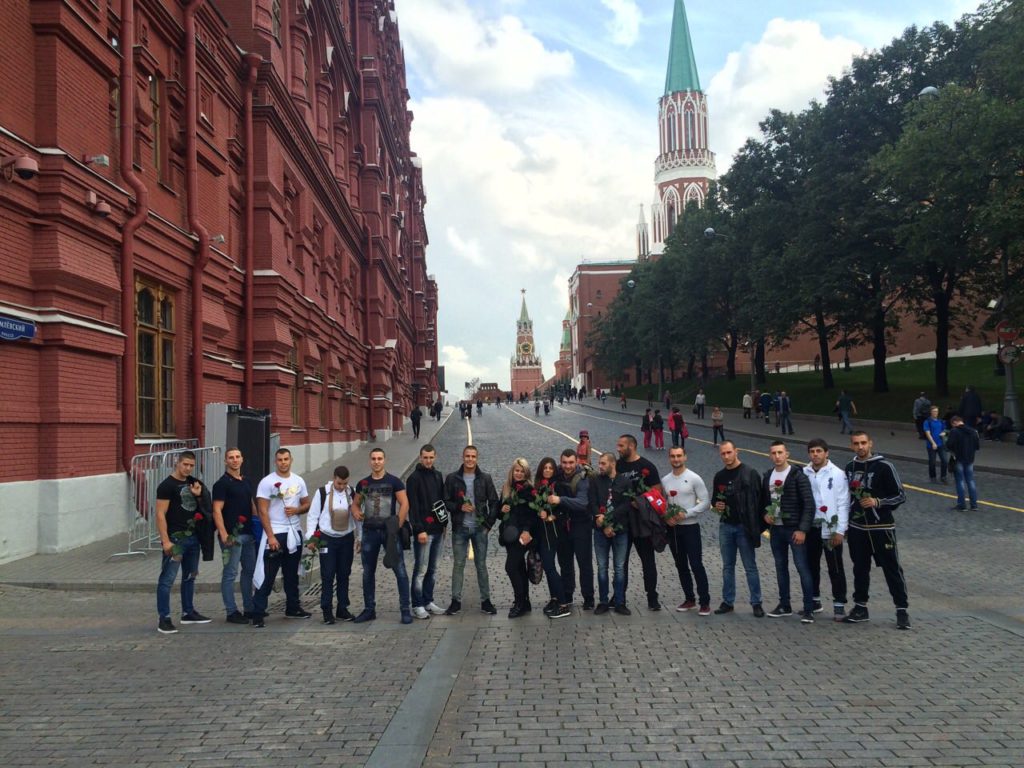 They also walked around the Alexander Garden, looked at the Neglinnaya River and photographed under the water "arch" of the fountain "Four Seasons".
At the end of their sightseeing tour, the Bulgarian team honored the memory of the fallen soldiers and laid flowers at the Eternal Flame at the Tomb of the Unknown Soldier.