Things we want to know about Alexandar Komanov and his honest answers: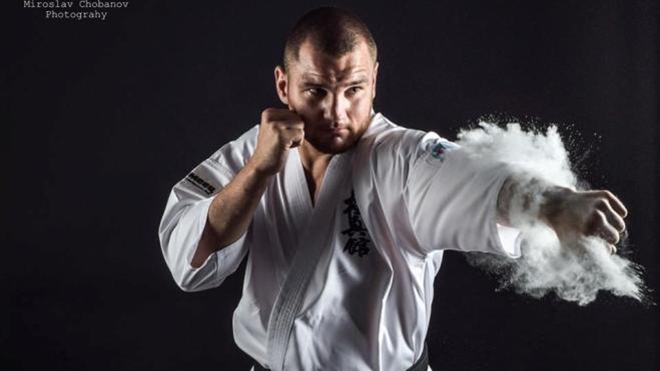 How did you start your journey in Kyokushin? Why did you choose Kyokushin? Who was your coach?
Kyokushin is a family tradition for me and my brother Ivan. Our couch is our father Evgeni Komanov. We were very little when we started our first lessons of karate.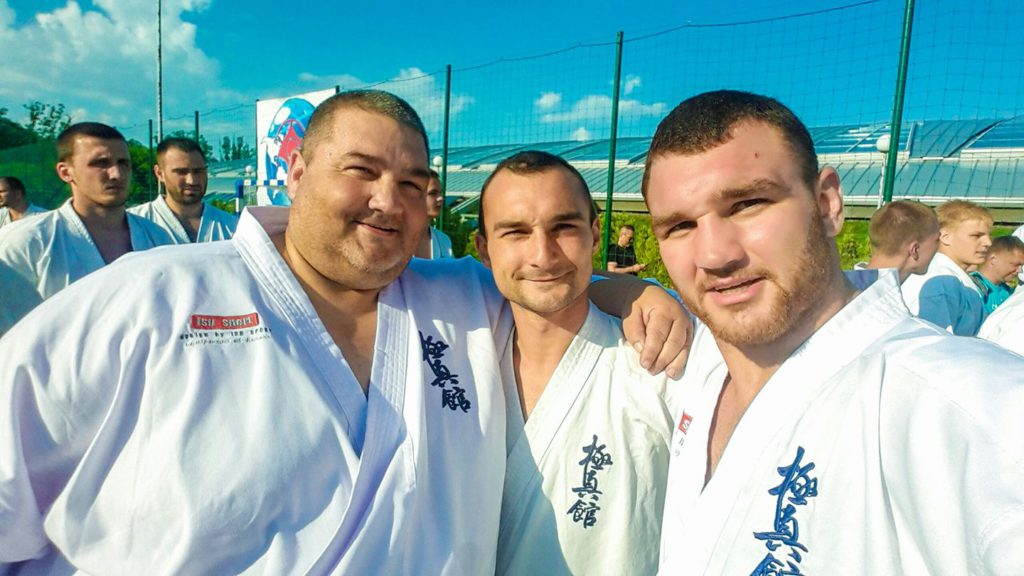 How did you manage to make it to the team?
It was my dream since I was a little boy to be in the national team and fight with the best fighters. So I had a very long journey to be in this position. But in short, I made it to the team by training 5 days a week for 17 years.
What are your best athletic achievements?
My best athletic achievement is becoming world champion in 2012. It was very hard to win it.
At the world championship in Khabarovsk you lost in the final. What do you think did you lack?
At the world championship in Khabarovsk I was ill on the second day. I wasn't 100% fit, because of my temperature was 39 C. But I still wanted to get out and perform my finals.
Did your trip to Russia help you to get prepared and become better as part of the team?
The trip to Russia was very helpful. It is always a good experience to train with strong fighters.
Have you ever fought in any competition with your brother? You're a lot bigger than he is.
Me and my brother have a very big difference in categories. So we never meet on the tatami.
What do you do in your life besides karate?
Beside karate I study law at university and take care of my family. I'm a father of four boys.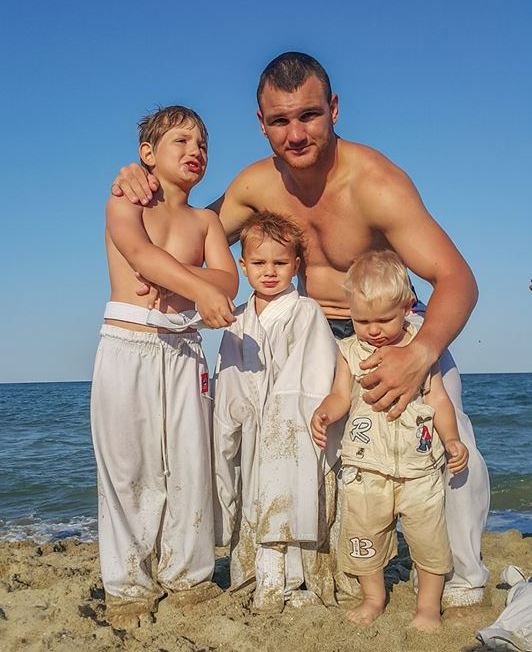 You have a big family. Your fourth child was born. What does your wife think about your karate practice? How do you have time to work, train and bring up children?
My job is karate for now, so I have time for my family and work (training) at the same time. It's not so hard when you have a good discipline.
Will your kids follow your footsteps?
My boys love karate and we always have a lot of fun when we do karate.
Do you do any other martial arts? Other competitions? What were the results?
I have participated in one MMA tournament. I had to fight with 3 opponents the same night. So every fight ended with ippon. We, karate fighters, are a lot tougher than every other sport.
Do you have enough good sparring partners for training in Plovdiv?
Not enough. I train mostly alone.
Who are your main competitors at the World Championship in Ekaterinburg?
I respect every fighter and take every opponent very seriously. Everyone can be good in karate if they work well.
Do you have any idols in the martial arts? Who of the fighters impress you?
Yes, I watch a lot of videos with good fighters. And when I see something that I like I start learning it. At the beginning, like every karate kid, I watched a lot of Japanese fighters.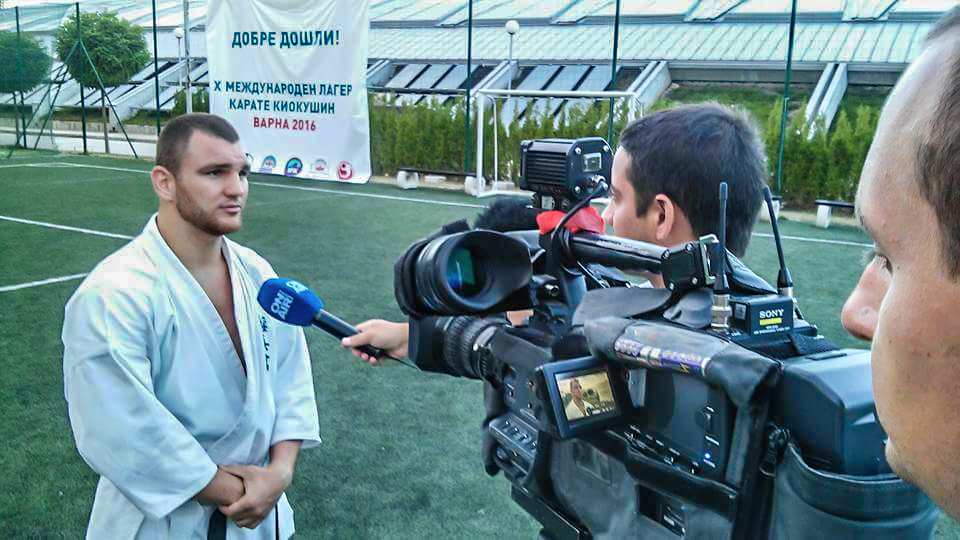 What's your favorite technique?
Every technique that can KO my opponent easily is my favourite one.
What is the most important rule in a battle for you?
The most important rule when I prepare for competition is that "Nothing is impossible"
---
#KWUCHAMP #KWUCHAMP2017 #KWUNION 
Official website of the 3rd KWU World championship among men and women in weight categories: www.kwu2017.com
Follow Kyokushin World Union – KWU Social networks: @KWUnion
---