From 3 to 10 of July 2016 in Bulgaria was held 10th International Kyokushin Karate Summer Camp
sponsored by KWU (Kyokushin World Union)
On camp came more than 900 people from all over the world and federations. The most important event of the camp, was the arrival of the Japanese delegation, led by Kancho Hatsuo Royama.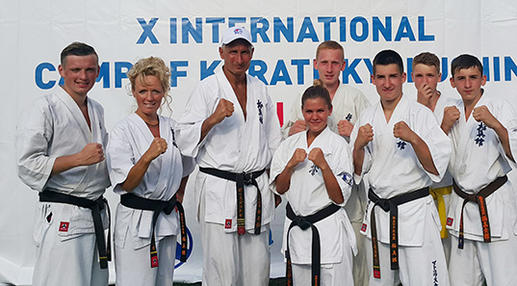 Team Ukraine at this camp was represented by 8 people, under the leadership of President Ukrainian Kyokushin-kan federation Boris Gladkii (4 dan). The camp' program was very rich and interesting. The training was divided into groups: kumite, kata, shinken shobu preparing for the exam. One of the exercises with elements hatsuriki, together with Nikolay Rachev was led by Sensei Boris Gladkii.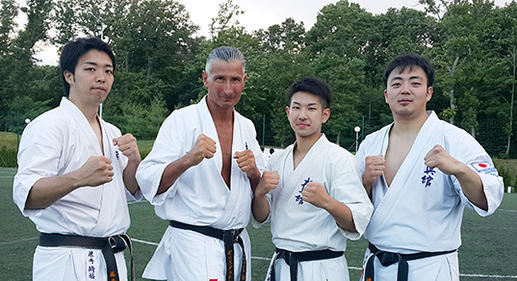 In the camp there was a meeting of national representatives, to discuss development issues KWU active in different countries, conducting qualifying championships. KWU judicial seminar was held also – the seminar included the theory and practice, tests on the competition. From Ukraine participated Anton Bondar.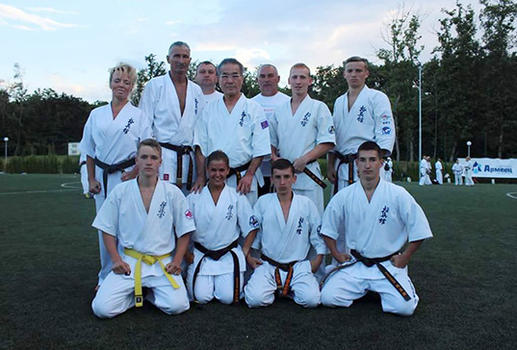 On the end of camp was held an international tournament for juniors kumite. In the category of 16-17 years -60 kg, Yuri Rusin took 1st place after 3 fights.
The last day was held test for dan. Exam was under the leadership of Kancho Hatsuo Royama. From Ukraine Anton Bondar passed the test and now he is 2.Dan. Congratulations!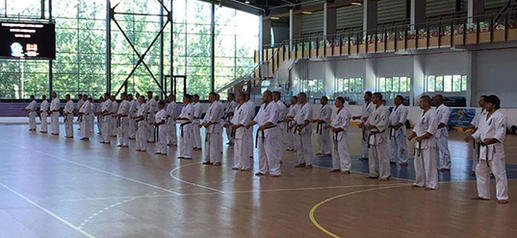 Osu! Sensei Boris Gladkii