One of the finest Bulgarian fighters – Petar Stoykov, who is unbeaten at SENSHI, faces tough Brit Andrew "The Tornado" Turland on the hunt for his seventh consecutive victory.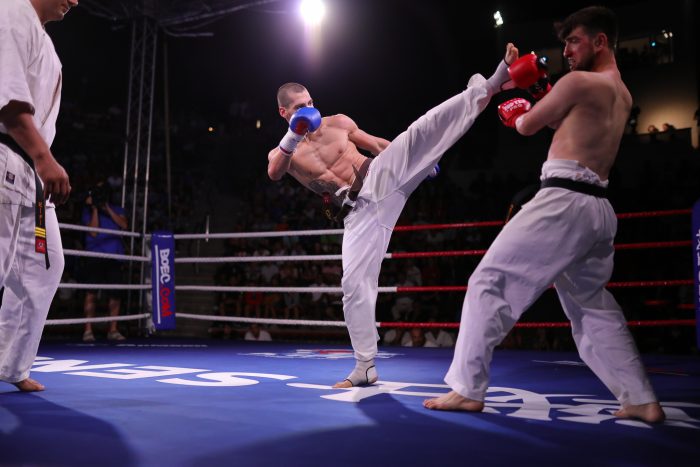 SENSHI 6 takes place on August 21 (Friday).
The fight will be conducted under the rules of KWU SENSHI in the -70 kg category (all kinds of boxing punches, spinning back fist, all kinds of kicks; one knee kick to the head after a two-handed grab; clinching up to 5 seconds; sweep kicks; leg grab and a strike; elbow strikes and throws are ALLOWED).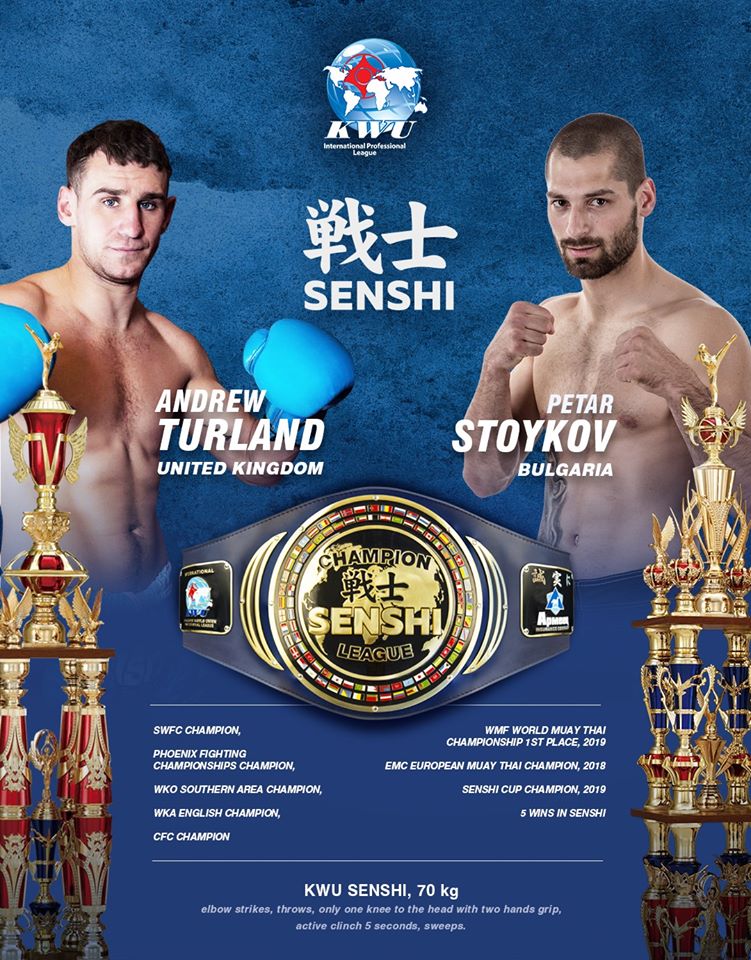 Bulgarian Stoykov holds the World and European muay thai title, and in another martial art – karate Kyokushin, he has a silver medal from the World Kyokushin Union (KWU) World Cup for Juniors (2013).
In 2019, the fighter of "Armeec" won the first edition of SENSHI CUP in Kamchia, achieving three clear victories in two days and winning the Knockout of the Night.
Video from the participation of Peter Stoykov at SENSHI CUP – HERE, HERE, and HERE.
His SENSHI debut was in April last year when he beat Omar Magomedov of Russia at 70 kg in "Arena Armeec". You can watch the video HERE.
In October 2019, at SENSHI 4 Stoykov beat the much more experienced Serb Dragan Pesic in the 70kg category. The match ended with a quick success for Stoykov, who knocked out his opponent in the middle of the first round. Watch the battle HERE.
In his latest appearance, Stoykov defeated Volodymyr Serheiev from Ukraine via TKO. You can watch the video HERE.