Over 400 competitors from 26 countries will fight at this year's KWU World Cup. The event is part of the 15th International Summer Kyokushin Camp in Kamchia and will take place on the 6-th of July.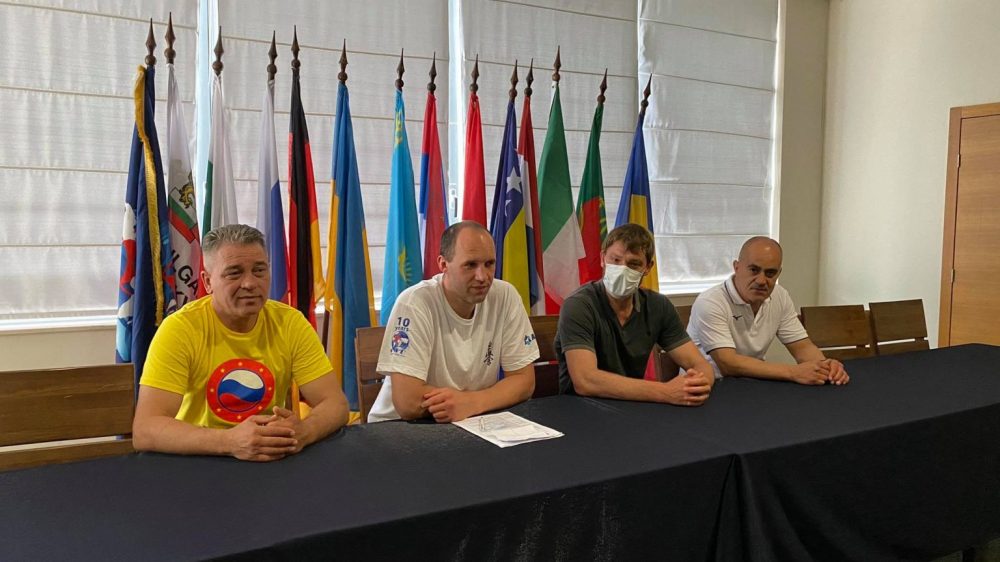 The competition will be in three age groups – males and females up to 15 years, up to 17 years. and up to 21 years. The official start of the competition will be at 10 AM.
Details about the competition were released at a press conference which was held by Shihan Aleksandr Pichkunov (General Secretary of KWU), Shihan Ramil Gabassov (executive committee member of KWU and president of Russia`s "All Style" Karate Federation), Shihan Stoyan Dimov (CEO of Bulgarian Karate Kyokushin Federation) and the head medic of the event doctor Georgi Kovachev (surgeon and head of the Department of Orthopedics and Traumatology for the treatment of septic conditions at the Military Medical Academy).
All the fighters weighed in successfully and were medically cleared today. The process of weighing in took all day. During that their coaches were briefed at a Technical briefing for the competition.
The referees of the event also put in serious work in preparation for the fights. All 65 of them participated in a Referee seminar that was conducted by Shihan Ramil Gabassov. All referees had to pass number of tests and revised the rules in KWU. After that they simulated some situations that may happen during the fights. They were divided in groups, so they can optimize their preparation.
"The seminar was very good. I was happy with what I saw. This year we had 65 referees in the seminar. A big part of them is very experienced now. We revised some fundamentals in refereeing and simulated some controversial situations. There were also many discussions.", said Shihan Ramil Gabassov.