Bulgaria's Minister of Youth and Sports Krasen Kralev visited yesterday the 14th annual KWU International Summer Camp in Kamchia.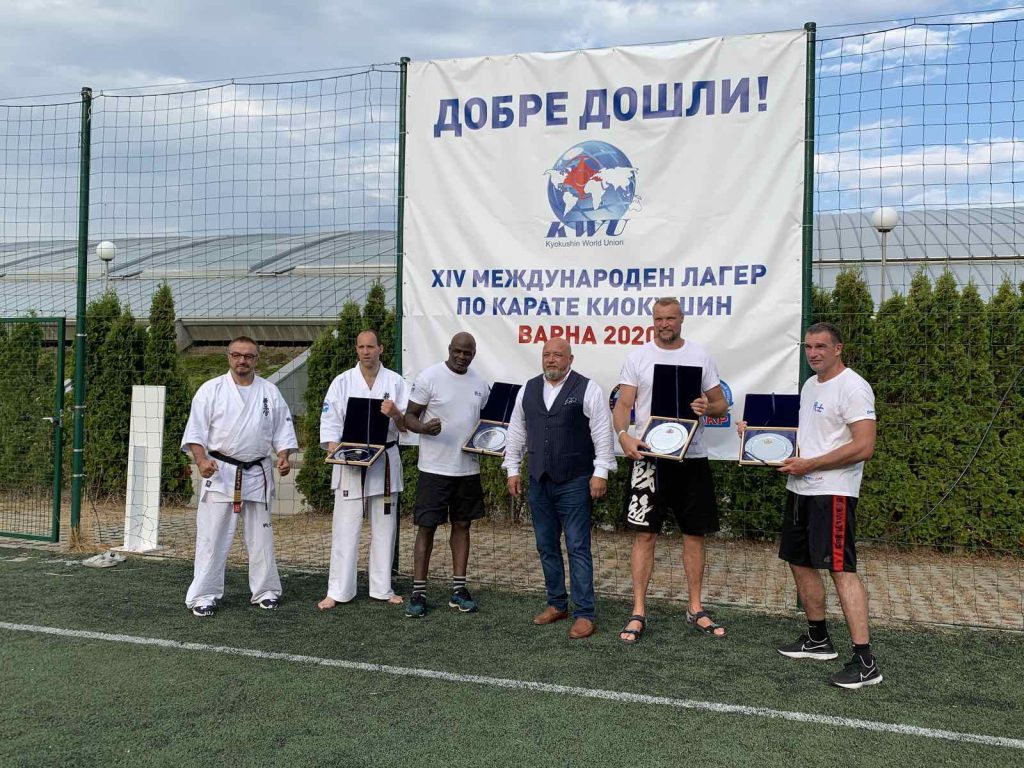 The event is being organized by the Bulgarian Karate Kyokushin Federation and the Kyokushin World Union. The camp started on August 16 and will last to August 23.
Kralev was welcomed by Shihan Asen Asenov, a board member of BKKF. The Minister of Youth and Sports made a brief inspection of the camp, met with the VIP guests and instructors – Shihan Alexandr Pichkunov and the kickboxing legends Peter Aerts, Semmy Schilt, and Ernesto Hoost. He awarded them with special plaques.
"I want to congratulate you for conducting of the camp which takes place for the 14th consecutive year", the Minister said.
"I want to congratulate the organizers of the Bulgaria Karate Kyokushin Federation for the enormous event. This is probably the biggest fight camp in Bulgaria. I know it will end with the sith edition of SENSHI on Friday.
"Good luck to all you. The times we live in are unusual. You know the whole world is battling with the coronavirus and the fact that this camp is still being held here in Kamchia shows the power of people's spirit and the karatekas' will", Kralev added.
Source: BOEC.COM