Four training sessions and a well-deserved party for the participants marked the last day of the XIV KWU International Summer Camp, which was held in Kamchia this year as well.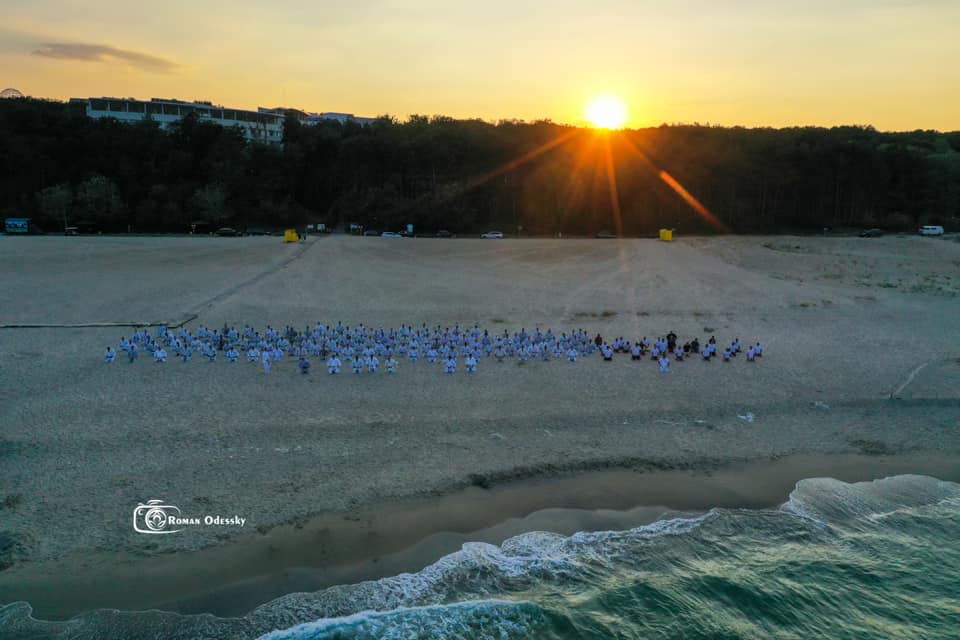 The program was extremely busy on Saturday (August 22nd) at the camp in Kamchia. The day started again with hundreds of karatekas at exactly 7:00 am and the first Kyokushin class, which was led by Shihan Alexandr Pichkunov, Shihan Ramil Gabbasov, Sensei Stoyan Dimov, Sensei Sergey Plekhanov, Sensei Zahari Damyanov and Sensei Petar Martinov.
Day 6 of the KWU International Professional League's boot camp traditionally started at 16:00 with some of the VIP guests and special instructors Semmy Schilt, Peter Aerts, Czech martial art star Jan Sokup and Shihan Ivo Kamenov (6th dan), who is the executive director of KWU International Professional League. The last of the series of training, which focused on technique and tactics of full contact, kickboxing, Muay Thai and K-1, ended with sparring.
Almost 30 minutes of sparring marked the final Kyokushin session which tested not only the skills of the fighters but their spirit also. After that, the whole group sprinted to the beach at Kamchia.
Karatekas and kickboxers made a couple of rows on the beach and did a unique ritual that is a tradition in this camp. On command, they entered the water. The tradition is one of the favorite things of the camp according to the fighters. Again there was a lot of laughter, smiles, photos, and even some sparrings.
After all the action the fighters said goodbye to the camp with a stylish party under the sky at "Pirin" hotel in Kamchia. It started with a short official ceremony which was opened by Shihan Aleksandr Pichkunov. The General Secretary of KWU was grateful to all the attendants that honored the event despite the coronavirus pandemic and showed discipline.
After this, the instructors of the event were awarded for their performance at the XIV KWU International Summer Camp 2020.
This year of 600 fighters from 14 countries took part in the camp. All of them went through obligatory PCR tests that were provided by the Bulgarian Karate Kyokushin Federation and the Kyokushin World Union. The training sessions were also done by taking all the precaution measures provided by the Ministry of Health.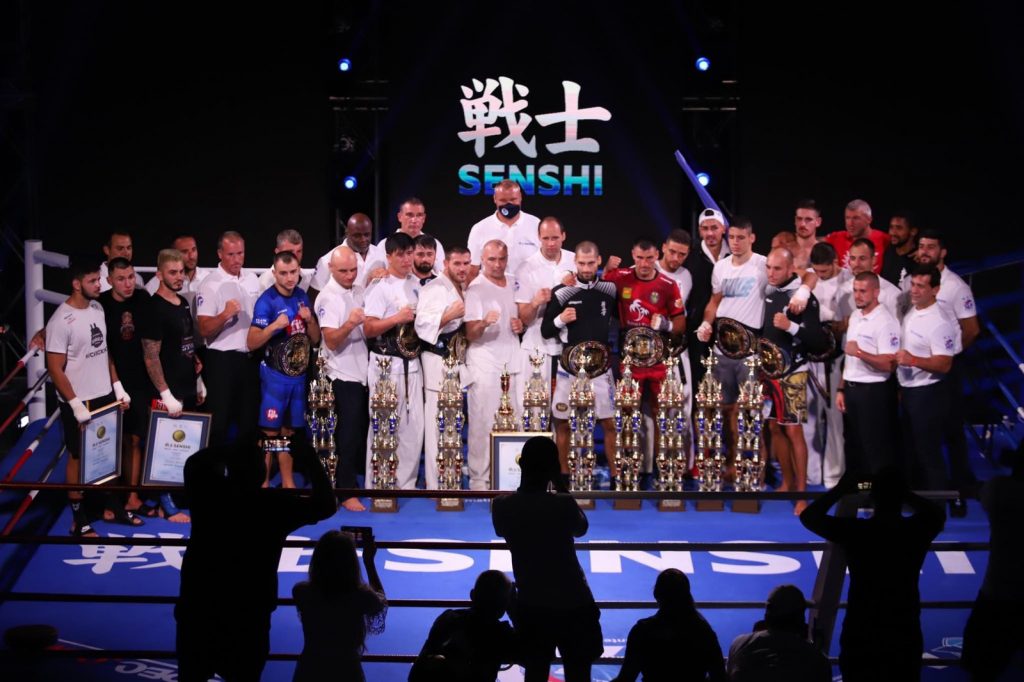 During the camp also the KWU World Youth Cup and the sixth edition of SENSHI took place. There were also Iaido, wrestling and muay Thai sessions.