The Kyokushin World Union and the Bulgarian Karate Kyokushin Federation organized the KWU International Professional League seminar that took place simultaneously with SENSHI's fifth edition.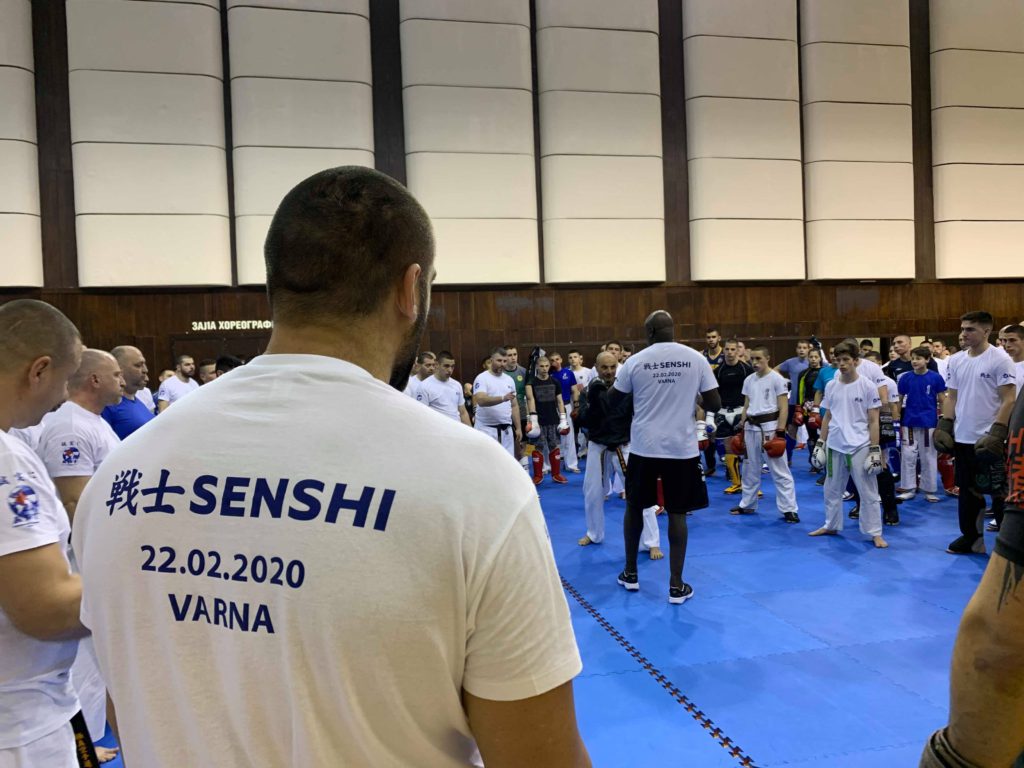 The seminar took place in Varna on February 20-23 at the Palace of Culture and Sports. The event was for judges, instructors, and competitors, as all the graduates received special diplomas.
There were seven training sessions. Three of them were led by Shihan Asen Asenov in the art of Iaido. The other four training sessions were led by some of the biggest kickboxing legends – Ernesto Hoost, Peter Aerts, and Semmy Schilt.
Russia's Shian Ramil Gabbasov and Shihan Alexandr Pichkunov also took part in the training sessions.
The CEO of the KWU International Professional League and the chairman of Bulgaria's national association of combat sports – Shihan Ivo Kamenov was also present at the seminar and shows us his amazing skils with katana. Watch the video of Shihan Kamenov's warm-up with two wooden katana as part of his daily training: