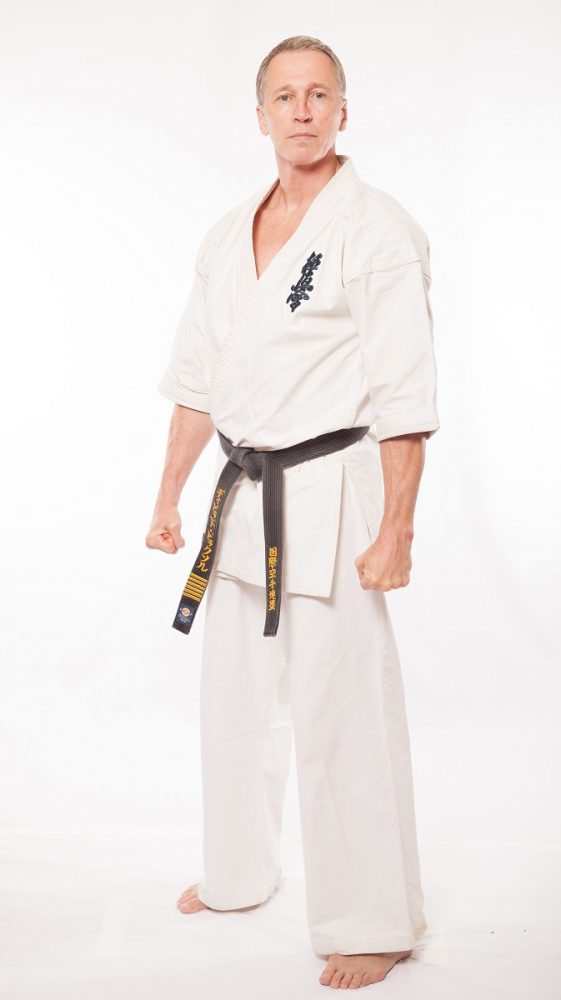 Osu Shihan David, As the first year of your tenure, draws to a close have you had time to reflect on your role.
Shihan David Pickthall: Firstly, it was a tremendous honour to be selected by Hanshi and the Country Representatives to take over in the role of President of the IFK, and I count myself lucky that we managed to have some board meetings with Hanshi before he passed on July 2nd of last year.
For us all, the shock was overwhelming. We knew he had some health issues in 2017 but the treatment seemed to go well and apart from his inability to travel he was still teaching regularly up until the pandemic.
When we talked, Hanshi still spoke of his desire to get back in his dogi and teach sessions at his Wimbledon dojo.
I appreciate this interview was scheduled for the summer of 2021, six months after taking over my new role, however, we needed time to mourn and reflect on the loss of our founder.
Things will never be the same again, I spent nearly 40 years traveling with Hanshi. We went over twenty times to Russia together. It seems surreal we won't get to see him in a dogi again. I made him a promise when he asked me to take over and I will do my utmost to keep the IFK at the forefront of the Kyokushin world.
Q": Please can you tell us how you came to start your Kyokushin training and what it was like in the early days?
Shihan David Pickthall: I started at the Crawley dojo in 1976 in the junior class with my older sister where we had a selection of good instructors as well as Hanshi.
Sensei Maureen Begg used to give me extra help, so I managed to get a 6th kyu in under a year and Hanshi allowed me to join the senior class at 15 so I could train at the same time as my sister.
The BKK had Sensei Tatsuo Nakamura as a resident instructor from Japan at the time and he was a regular at Crawley, so the sessions were very tough. It was good old-fashioned static basics and the emphasis was on trying to perfect that technique.
It was still early days for a knockdown in the BKK, but dojo sparring was fierce and the students were conditioned to be hit.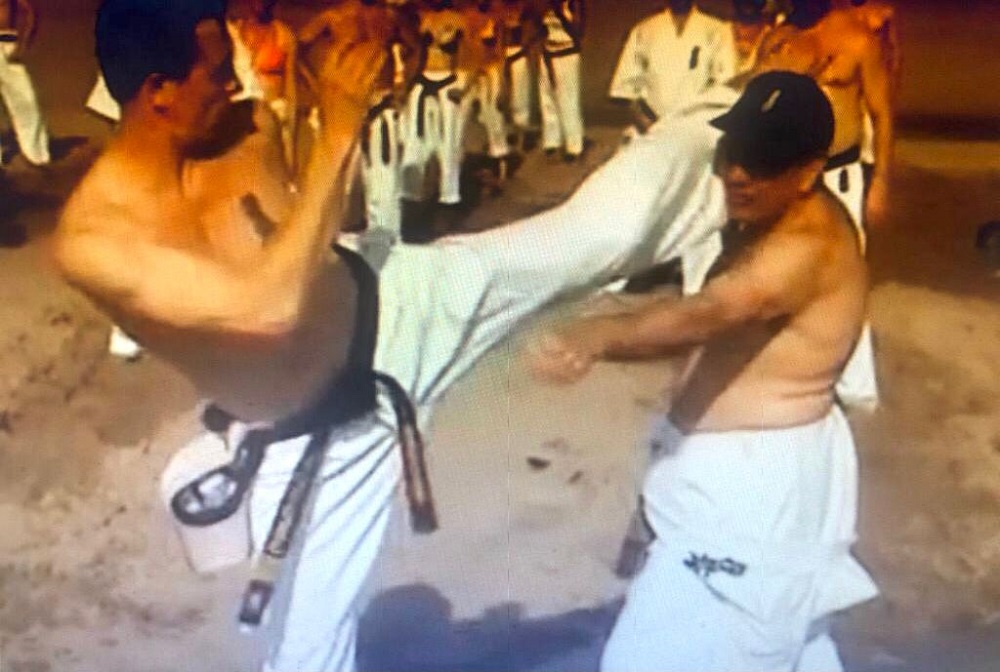 Q: You run your own dojo at Crawley can you tell us a little of the history and your students?
Shihan David Pickthall: In the late '60s John Jenkins was doing karate in Crawley and he linked up with Peter James. They spoke to Hanshi and the dojo became part of the BKK in 1969. Sensei Ray Pearson was part of the first demonstration in the town and he still regularly visits our dojo.
In the '70s there was some tough karateka going through the dojo. Steven Jones was one of the most talented students the BKK would ever have seen and rivaled Jeff Whybrow at the time. Unfortunately for the BKK Steven relocated to Sweden in the late '70s and is still a Shihan in the WKO Shinkyokushin Organisation.
I have been teaching at the dojo for Hanshi since I was 21, but it was only in August 2008 that Sensei Neil Madeley and I took ownership of the dojo. We try to make it a true club atmosphere with input from several other students and parents. We have had many top competitors at the dojo in all aspects of the style and I think most people who come to Crawley will agree the training is based on being a good all-rounder. In truth the top students or elite is not the lifeline of a dojo: It's the normal students keeping the sessions alive that give competitors a base to train.
If your dojo is only for the top students it won't last long. It's important to encourage the students that find it more physically difficult or are more time–poor. You need everyone to feel like part of the club and organisation. You never know – they might end up being the next star.
As well as my own students I devote a lot of time to coaching competitors from different dojos. It's not important that they are registered to another club, the main point is that they are committed to learning and they want to grow as a competitor.
Q: You were the BKK Kata Coach and then transitioned straight into the role of BKK Knockdown coach and had quite a lot of success. To what do you attribute this?
Shihan David Pickthall: Well, success is relevant to commitment. I was lucky enough to have a large number of students who dedicated themselves to trying and achieving their goals. My role was to help them reach their targets whether it was a national or international level.
I normally tried to take a few less experienced fighters with some of the mainstays – that way they get to see how to handle the pressures.
I always welcomed the challenge of competing in non-IFK events as it is important to test yourself against all Kyokushin groups. Politics should not enter the fighting arena.
I was also always interested in the evolution of fighting styles throughout the eras, and I am surprised that so many coaches always go back to how they did it in their day. We are past that. We had our time and whilst I wouldn't swap it for the world, you must look at what is current and find ways to beat that style.
Q: You are seen as an all-rounder in Karate terms especially when it comes to competing. Do you think that perhaps now we place a greater emphasis on the competition now to the detriment of other aspects of karate?
Shihan David Pickthall: I have said this before but actually, I don't. If you look at the top competitors, they are doing 5 or 6 sessions a week and adding all the extra preparation needed. If a student wants to learn more it is down to them to be like the fighter and to put in the extra hours.
I would have sympathy for a student if their attendance was 100% and they never get to train the areas they wish. But let's face it, for many the commitment is not as great these days. I know lifestyle pressures can dictate that, but that is the fault of neither the instructor nor the organisation.
We say we are a Budo art and if that is the case then it is up to the karateka to seek out the knowledge they are looking for, whether that be in kihon, kata, or kumite.
I also disagree with instructors that preach about knockdown not being an important part of our art. If you look properly at our history it was Sosai that started knockdown tournaments. He made rule changes, removing grabbing and throwing from events after the 1979 World Championships, and he dreamed that one day we would be an Olympic sport.
He also never said you should forget the skills of our traditional martial art, but the biggest evolution of our art/sport was during his lifetime.
Since then, there have been minor modifications to the competition ruleset, but in my view, that is more to distinguish different federations.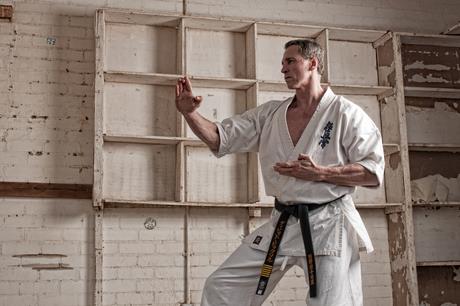 Q: So with that in mind how do you see the development of the IFK in its first 25 years?
Shihan David Pickthall: Initially, the IFK had a massive task to establish itself on the global stage. The IKO was still the dominant force, and it wasn't until the splits within the Japanese organisations started happening that it became easier to grow strongholds in many countries.
I think the 2005 World Championships was a bit of a turning point for us. It had many good fighters and showcased the quality of the IFK globally.
Towards the end of 2010, I took the role of International Development and set a target of bringing on board two countries a year into the IFK organisation. I am pleased to say we are exceeding that target and we have almost doubled, growing from 31 to 61 countries and more importantly, we are expanding in regions that previously we had difficulty reaching such as South America.
As everyone knows introducing new countries is not an easy job because both the IFK and the new Country Representatives need to have a clear understanding of the expectations, and good communication is paramount to the success of the integration.
Our biggest success is the introduction of an Executive Board and having a clearer decision-making process, which will only improve with time. For the last five years, the board and Hanshi have been working to produce guidelines to assist our members and the Country Representatives are fully supportive of this work. Respect is key, and at the moment it seems we are a very united federation. Our committees are working well and as we introduce regional sub-committees we will empower our members to grow our family and feel part of our success.
Q: Now you have taken the role as President how do you see the interaction between IFK with the other organisations.
Shihan David Pickthall: It is vital to keep an open dialogue with all organisations. If we can all show the correct etiquette and respect to each other and work towards giving all of our members more opportunities then surely we are approaching our goal in an honorable way.
Sometimes we must be mindful that there is no conflict against our Country Representatives in certain countries, but generally, we have built good relationships with the world leaders.
Our Country Representative guidelines are open and transparent, we do not impose draconian rules forbidding interaction with the other organisations. As long as our members are respectful and follow our guidelines we welcome a close unity with like-minded federations.
Q: This year sees the IFK celebrates 30 years. What would you like the next 30 years to bring?
Shihan David Pickthall: I would say we have already started the work that will guide us through our next era. We are lucky enough to have outstanding members that have challenged us for the last eight to ten years.
They were clear that the IFK must change and develop into a truly international organisation that can build processes to help expand, enthuse and educate the membership. The Executive Board has taken this directive and we aim to bring the IFK world closer together by giving our members the ability to shape the future.
Of course, this future will not be for all. I am sure some people will not share the same vision as our Country Representatives and that, I am afraid, is life in the martial arts world. With so many Kyokushin federations to choose from, we must be prepared for some movement within federations but I and the board accept this.
Hanshi Arneil was older than I am now when the IFK was started and look where we are today.
We are in a healthy position: still growing and adding new countries each year, even in a pandemic. We are trialing a mentoring program that allows a current Country Representative to assist a new country to assimilate into our federation. We have International Sub Committees for Kumite, Kata, and now Media that will all feedback to our EB.
We were also one of the founding members to start the KWU which is now hosting global events of the highest standard.
Q: That's a good lead-in to my next question. What exactly is the purpose of the Kyokushin World Union and what difference do you believe it makes to the IFK?
Shihan David Pickthall: The KWU was the brainchild of the Association of Kyokushin Russia, and it was to unite the major organisations at that time to come together under the umbrella of the KWU purely for competitive events. It gives the world's best athletes the opportunity to test themselves at the highest level.
Unfortunately, some of the leading organisations did not agree to sign the cooperation agreement but the AKR, Kyokushin-kan, KWF, and the IFK worked together to create a united set of competition rules in the framework of an Olympic event.
Each country is allowed one competitor in a category but there is a far greater range of weight divisions. The events have not been limited to only founder member athletes and at some events, the host nation has been given an extra place in each weight.
I love the concept of these events because they are so inclusive. With the Olympic weight, categories give more opportunities to the athletes.
As for the IFK, it has been a revelation for our federation, leading the medal table at all five World Championships. I believe it has raised the profile of our athletes, with our best fighters continually winning medals.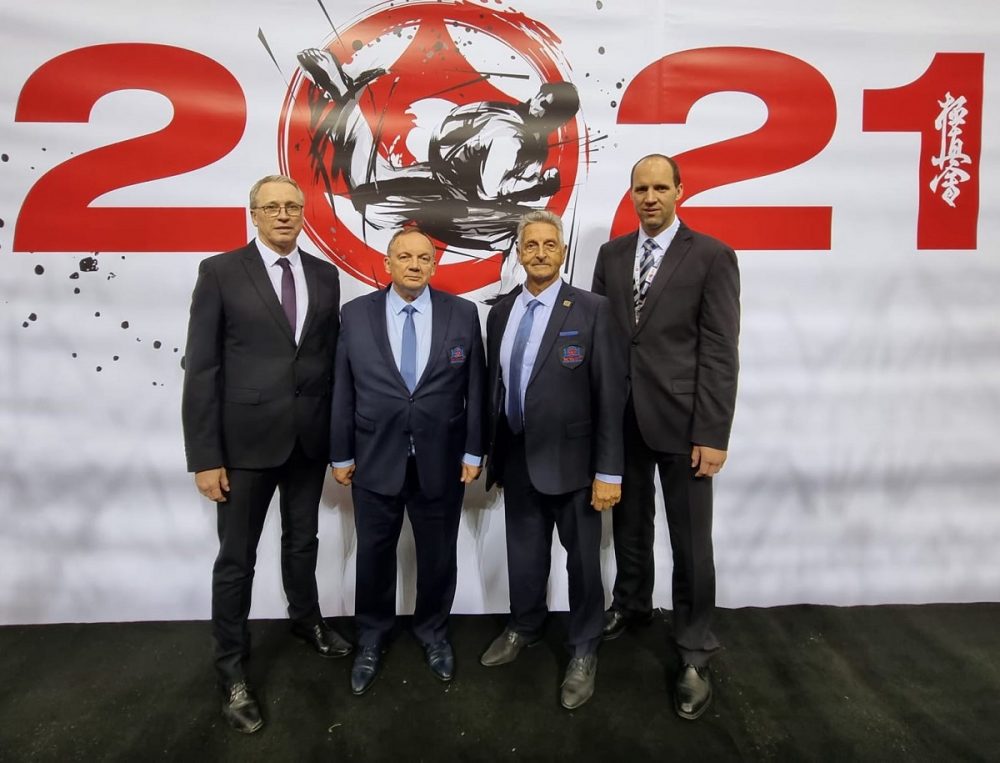 Q: Is there anything else you would like to say as we finish our interview?
Shihan David Pickthall: Yes, I would like to take this opportunity to thank the Executive Board and all the Country Representatives who unanimously voted for me to take the position of President of the IFK. I feel incredibly humble that so many of my peers would put their faith in me to guide the IFK into the next chapter of its journey.
For twenty-five years Hanshi took me around the world whilst the IFK was built into a respected world organisation. I feel it is my duty to honour his achievements and hopefully make us stronger for our future leaders.
Osu Shihan many thanks for your answers here today.
Interview by IFK media committee head Shihan Shane Lalor