The true essence of Karate is the forging of one's character/spirit through hard training.
No man typifies this principle more than Steve Arneil. He was the second man to complete the grueling One Hundred Man Kumite Challenge, after the great Masutatsu (Mas) Oyama.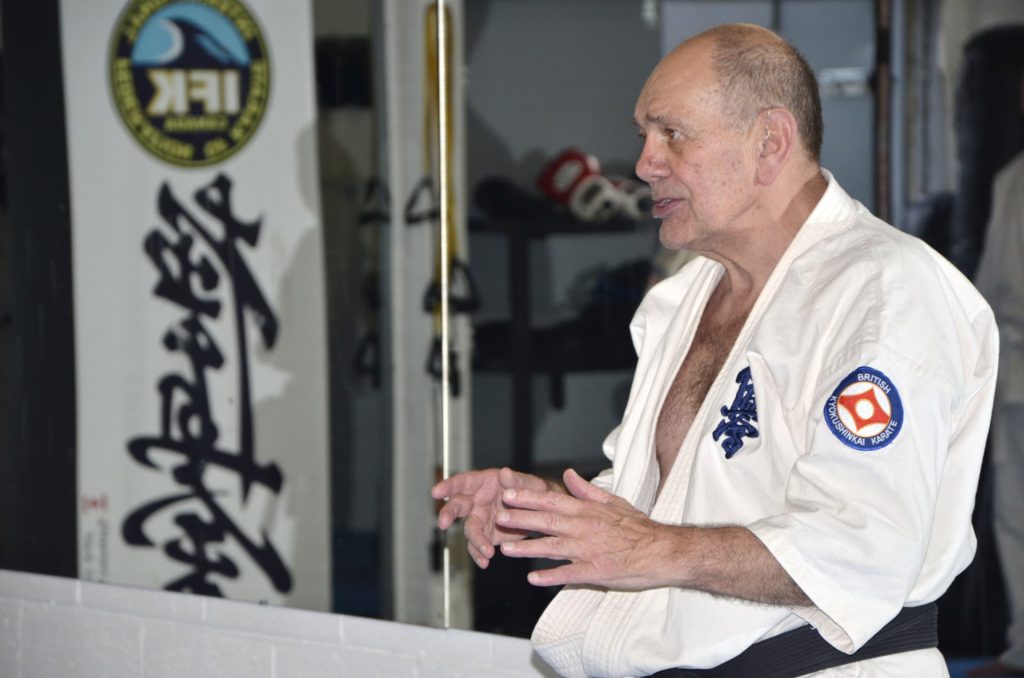 Steve Arneil, the son of a steelworker, was born on 29 August 1934 in the mining city of Krugersdorp, South Africa.
Arneil's martial arts journey started when he aged twelve he began learning Judo from Allen Robinson, the son of famous judoka, Jack Robinson. The Arneil family had earlier moved to Northern Rhodesia (now Zambia) where Arneil's father worked as a smelter in a copper mine. Continue reading "Hanshi Steve Arneil – The Spirit of Bushido" →