High-caliber fighters from Russia and France will collide in the ring of SENSHI 10 on the 4-th of December in "Kongresna" Hall in Varna. 23-yrs old Alexis Laugeouis from France will square up with undefeated SENSHI fighter Artem Pashporin from Russia.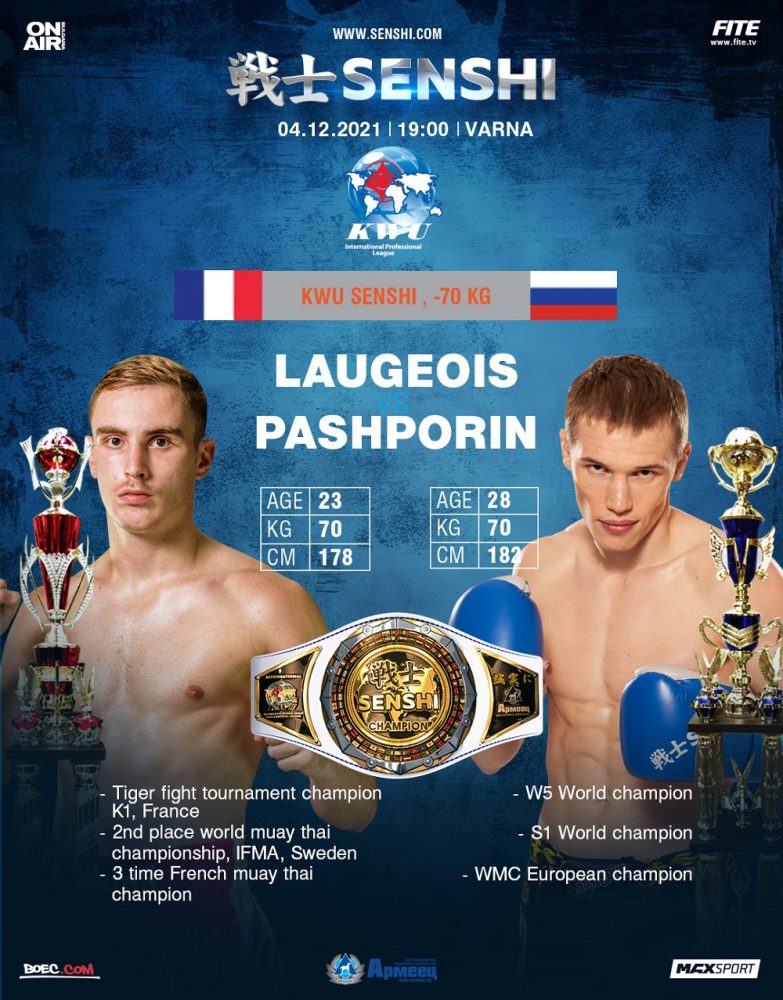 Find out more about both fighters HERE.
---

Follow our website and the social media profiles of @kwunion & @senshi.gala

#senshi10 #kwusenshi
---
SENSHI 10 fight nigh is organized with the KWU International Professional League, Armeec Insurance Group, Max Sport, Bulgaria Air, M-Car Group cooperation.
The media partners of the event are Boec.BG and Boec.COM, Bulgarian national TV Bulgaria ON AIR, US online platform for combat sports FITE, Gol.bg, Topsport.bg, Kwunion.com, Russian Union Of Martial Arts, KyokushinКarate.News and Fighto.News.