The first training session
started with formation of 8 groups with over than 1400 participants from 30 countries.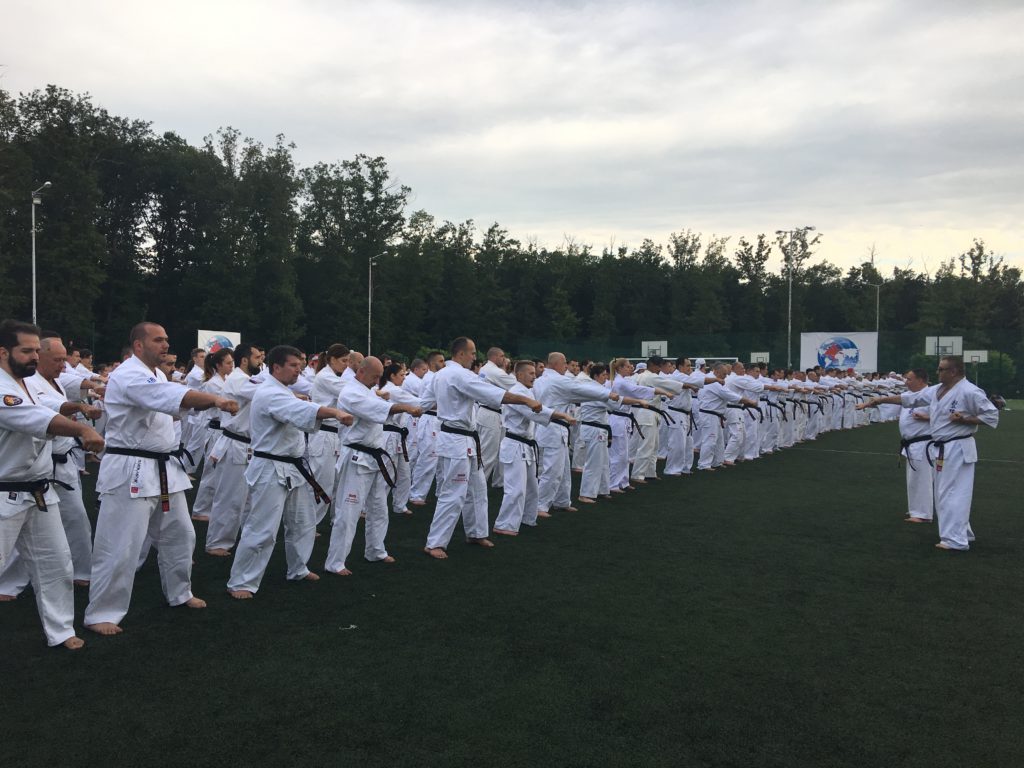 Karatekas was separated by age and skills. Тhe youngest karatekas up to 10 years old have their own training field where instructors can unleash karate techniques with fun and games.
The group of contestants was also divided into group: men, juniors and girls and women.
It is noted that each instructor tries to show interesting combinations and share even the smallest detail that can help future champions.
Shihan Andre Drewniak leads the most elite group: black belts from 9 to 1 Dan – all known names, former fighters, champions, instructors and now judges. A great people, who created champions and real karatekas in their countries.
Fighters group was led by 2015 World Open Champion Sensei Zahari Damyanov, 2013 KWU World champions Sensei Stilyan Petrov, Sensei Dmitry Savelyev, KWU Secretary General Sensei Alexandr Pichkunov and 2003 World Open Vice Champion Sensei Sergey Plekhanov.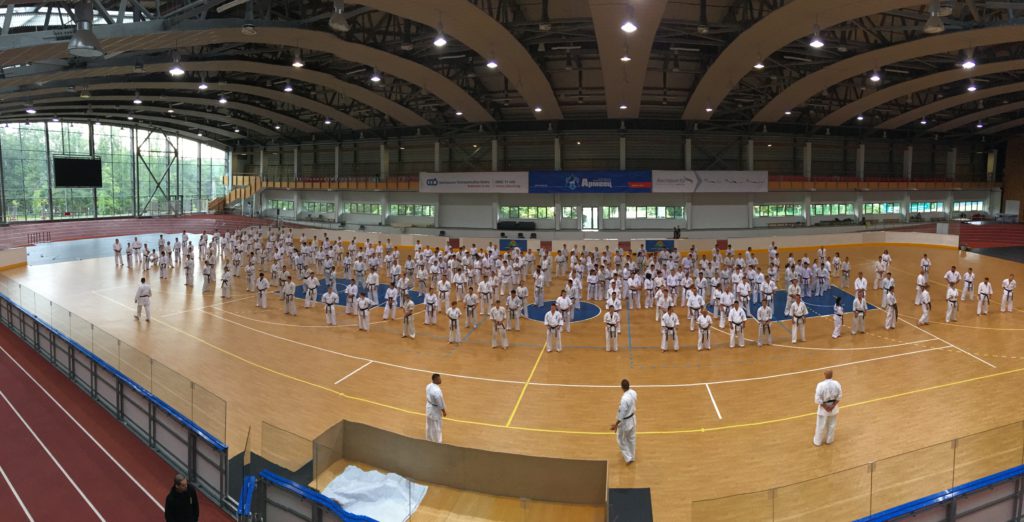 That's not all kyokushin legends who led this first session by groups and it was just a warming up for what will be this week.
The day continue with weigh check of Varna Cup 2018 participants and seminar for judges with Shihan Ramil Gabbasov.
The XII KWU International summer camp is held from 01.07.2018 to 08.07.2018 with main Instructors :
Kancho Hatsuo Royama – 9 dan
Shihan Andre Drewniak – 9 dan
Shihan David Pickthall – 7 dan
Shihan Alexander Tanushkin – 7 dan
Shihan Marin Mitev – 6 dan
Shihan Ivo Kamenov – 6 dan
Shihan Akio Koyama – 8 dan
Shihan Asen Asenov – 5 dan
Shihan Ramil Gabbasоv – 5 dan
Sensei Nikolay Rachev – 5 dan
Sensei Stoyan Dimov – 4 dan
Sensei Tihomir Atanasov– 4 dan
Sensei Zahari Damyanov – 4 dan
Sensei Aleksandar Pichkunov – 4 dan
Sensei Sergey Plekhanov – 4 dan
Sensei Kobayashi Hitomi – 4 dan
Sensei Dmitry Savelyev – 3 dan
Sensei Stilyan Petrov – 3 dan
Sensei Petar Martinov – 3 dan
Sensei Inoue Yuta – 3 dan
Senpai Yokozawa Taku – 2 dan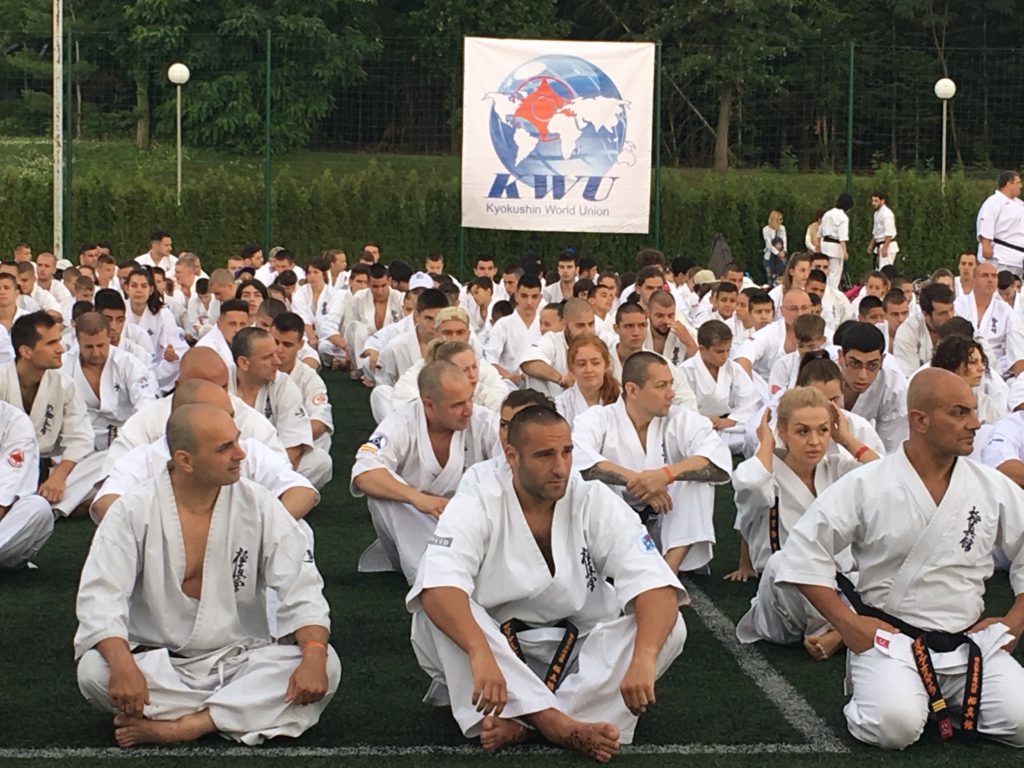 ---
THE DRAW
---
Follow @KWUNION in social networks for interesting videos, pictures and news Facebook / Instagram / Twitter/ VKontakte  and IGTV
#KWUCAMP 2018 all news HERE
Downloads camp's schedules:  Schedule – English  /  Расписание – Russian