Poland's Marta Janikovska will be facing Australia's Kim Alina-Ross at the upcoming SENSHI 14 event.
The fight night will take place on December 3 at the Palace of Culture and Sports in Varna, Bulgaria. You can buy tickets for SENSHI 14 HERE!
The fight will be conducted under the KWU Full Contact rules in the -70 kg category.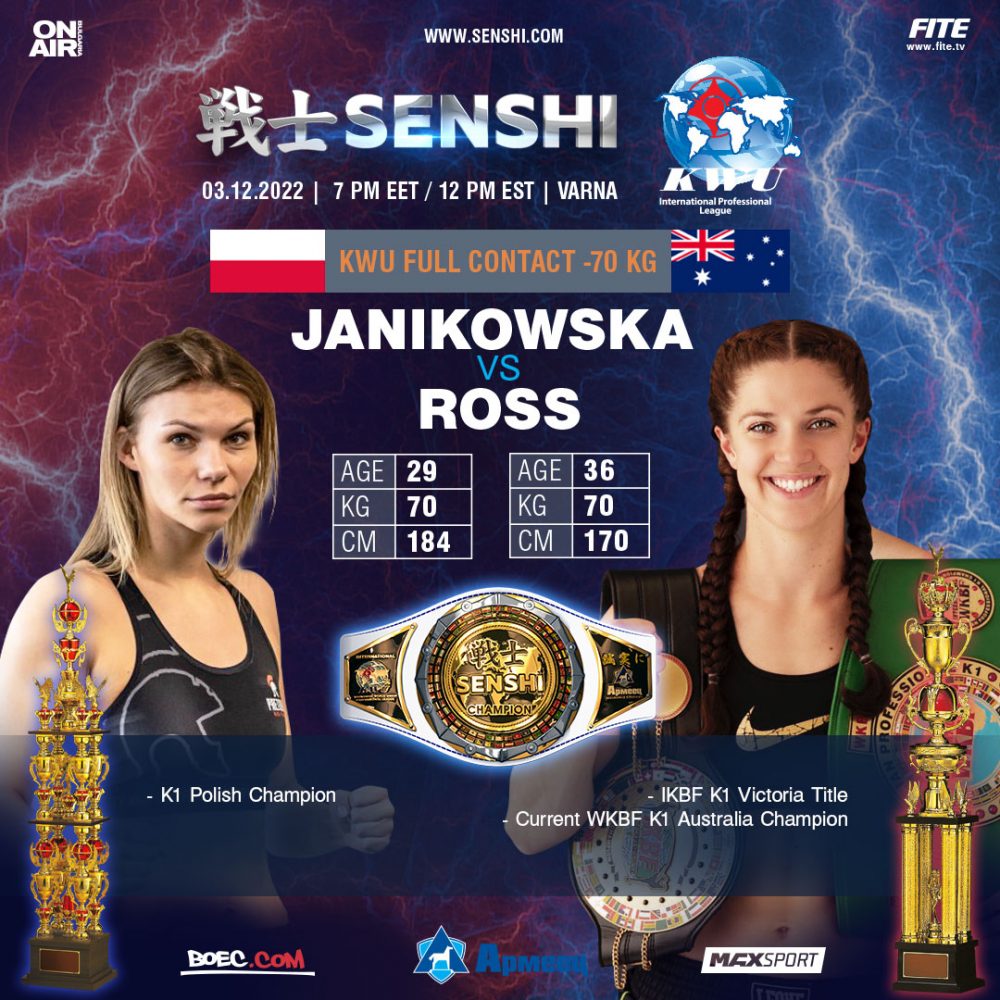 Ross will be entering the SENSHI ring for a second time. She secured her first win at SENSHI 12 when she defeated Chiara Giusti from Italy. The Aussie girl is an IKBF K-1 Victoria champion and the current WKBF Australia champion.
Janikovska will be making her SENSHI debut. She's the K-1 champion of Poland.
The fight night will be broadcast live on Bulgaria ON AIR and Max Sport 1 for Bulgaria, as well as in real-time worldwide on American television FITE, Senshi.com, Boec.bg, Boec.com, KWUnion.com, and Kyokushin Karate News.
戦士 SENSHI is organized in cooperation with the Professional League of the Kyokushin World Union (KWU International Professional League), as well as with the special support of Armeec Insurance Company, MAX Sport, Bulgaria Air, M Car Group – BMW dealer, Rolls-Royce Motor Cars Service, and St. St. Constantine and Helena Holding.
戦士 SENSHI's media partners are Boec.BG and Boec.COM, the national television Bulgaria ON AIR, the American online martial arts television FITE, Gol.bg, Topsport.bg, KWUnion.com, the information portal Kyokushin Karate News, Fighto.News and Novinata.bg.