Todorovic, who is known for his explosiveness and high-intensity style, will face the Estonian Mikel Astur on the 10-th of September in the second beach edition of SENSHI at the "St. Konstantin and Elena" Varna's resort. The starting hour of the bouts is 7 PM.
The fight will be under the KWU Full Contact Rules in -80 kg. division.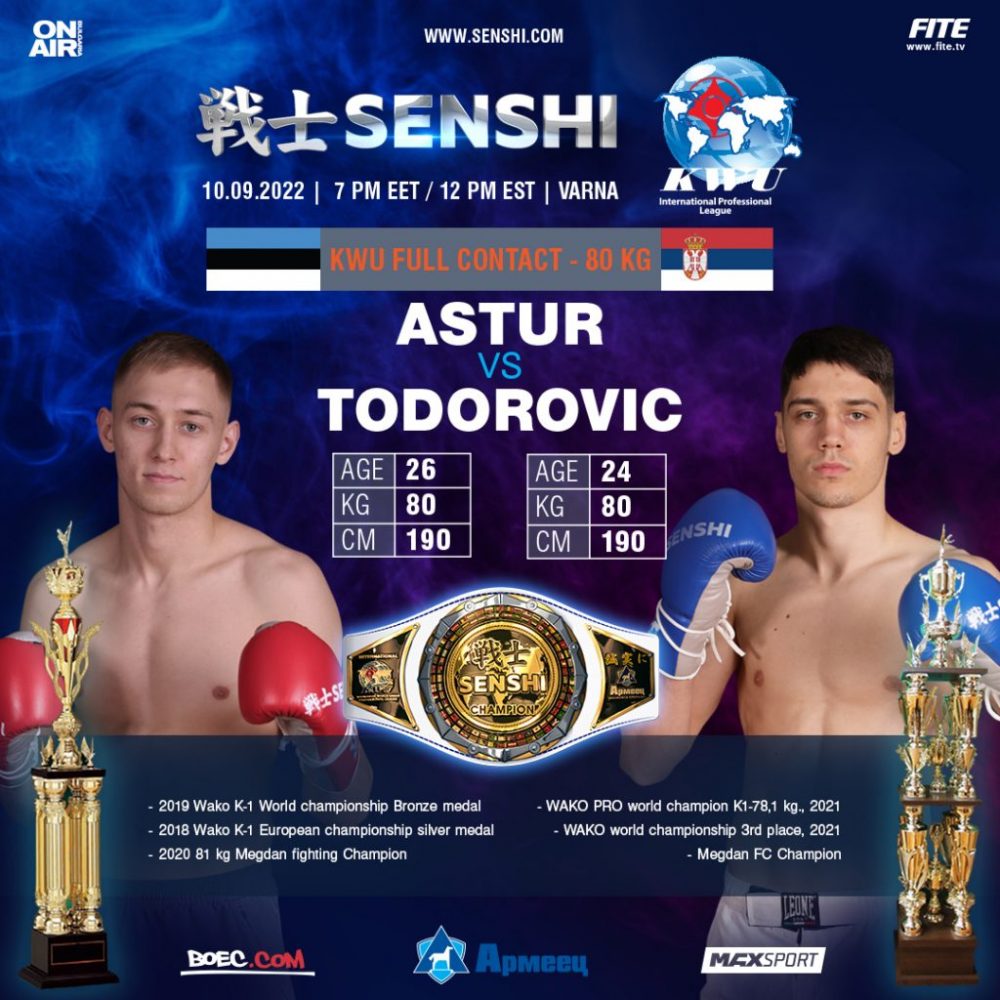 23-years old Todorovic will be looking for his third victory in the ring of SENSHI. So far he is 2-2 in the ring of the organization. He has faced the tough opposition of Sergey Braun Hristiyan Korunchev, Eduard Aleksanyan, and the Frenchman Bilal Sharef.
Astur is 1-1 in the ring of SENSHI. In 2020 he lost to the Bulgarian Bogdan Shumarov, but in the 11-th edition of SENSHI scored a stunning knockout over the Moldovian Maxim Zaplitniy. 26-years old Astur is a bronze and silver medalist in World and European WAKO Championships.
---
The fight night will be broadcast live on Bulgaria ON AIR and Max Sport 2 for Bulgaria, as well as in real-time worldwide on American television FITE, Senshi.com, kwunion.com Boec.bg, Boec.com and Kyokushin Karate News.
戦士 SENSHI is organized in cooperation with the Professional League of the Kyokushin World Union (KWU International Professional League), as well as with the special support of Armeec Insurance Company, MAX Sport, Bulgaria Air, and M Car Group – BMW dealer.
戦士 SENSHI's media partners are Boec.BG and Boec.COM, the national television Bulgaria ON AIR, the American online martial arts television FITE, Gol.bg, Topsport.bg, kwunion.com the information portal Kyokushin Karate News, Fighto.News and Novinata.bg.