The seventh edition of the SENSHI fight night might have taken place behind closed doors, but fight fans who watched the show will forever remember it.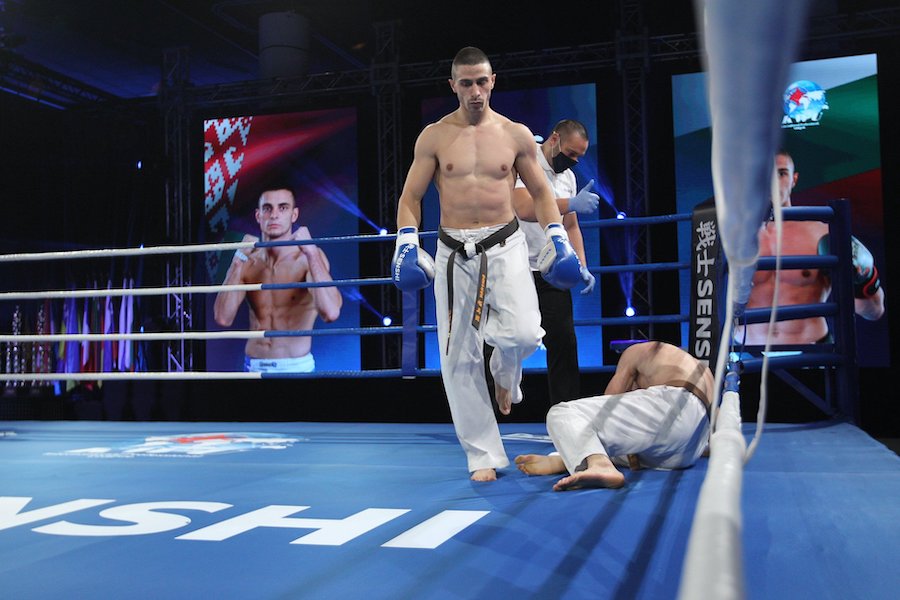 SENSHI 7 exceeded all expectations and one could say it was the finest fight night of the organization so far. Simply said, there was something for everybody – ferocious knockouts, hard-fought battles, ups and downs, and fight IQ that was off the chart.
The diverse backgrounds of the different fighters made the bouts all more exciting to watch.
Once again, the Bulgarian fighters did a great job and turned the show into a spectacular event. SENSHI vets Atanas Bozhilov and Petar Stoykov were undeniably great in their respective matches, while Eduard Aleksanyan made a name for himself with a performance for the ages.
As usual, there were special awards that were handed out after the last fight. Germany's Sergej Braun is taking home the "Best Technique" award, Russia's Andrei Chekhonin got the "Fight spirit" prize and Bulgaria's Georgy Doychev will be accompanied tonight by his "Knockout of the Night" award.
Here are all the SENSHI 7 results:
Georgi Doychev def. Ruslan Nasibulin via Rnd 1 KO
Daniel Galabarov def. Ion Britchi via Rnd 3 TKO
Kristiyan Doychev def. Jean-Paul Jacquet via Rnd 2 KO
Ahmed Krnjic def. Vitalii Ishakhneli via UD
Artem Pashporin def. Dmytro Hlevka via Rnd 2 KO
Andrei Chekhonin def. Anwar Dira via Rnd 2 KO
Petar Stoykov def. Bohdan Baziuk via UD
Žiga Pečnik def. Nikolay Yorgov via SD
Eduard Aleksanyan def. Ljubo Jalovi via Rnd 5 TKO
Atanas Bozhilov def. Slobodan Mijajlovic via UD
Sergej Braun def. Aleksander Menkovic via Rnd 3 KO