Hristiyan Korunchev won the Intercontinental WAKO PRO title:
In what was the main event of the first-ever SENSHI gala evening, Hristiyan Korunchev defeated Nikola Todorovic (SRB) and was crowned the Intercontinental WAKO PRO champion in the 78 kg category.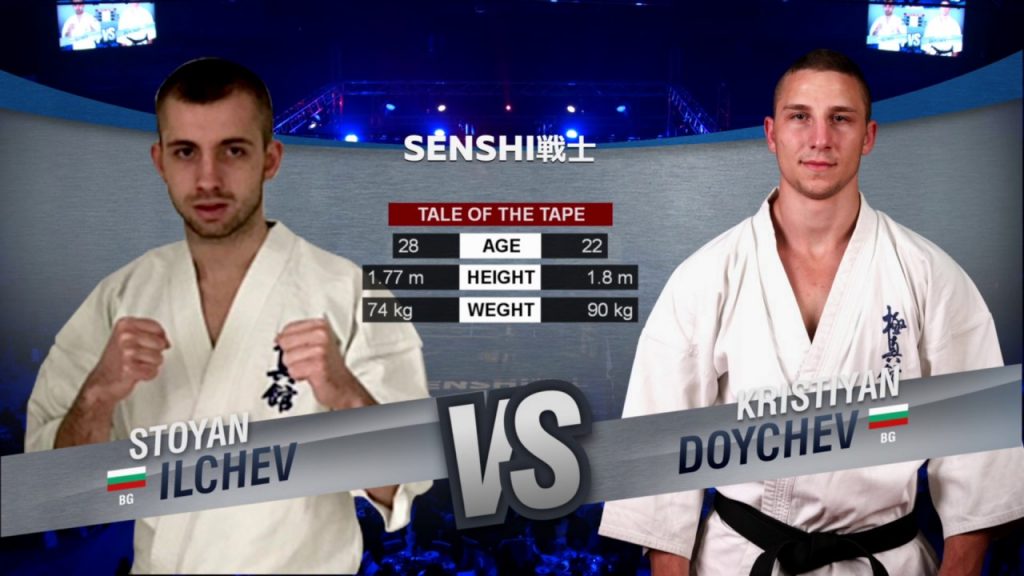 The bout was conducted in K-1 rules and both fighters gave their best shot.
The fans in hall "Kongresna" in Varna saw some pretty good fights and there is no doubt that this was the beginning of something big.
The main event itself went the full distance. After the full 5 rounds, the judges scored the fight 2:1 in favor of the Bulgarian, as that was his second victory over Todorovic via SD, the first one dating back when both guys were amateurs.
In the other title bout of the evening (European WAKO PRO) Lubo Yalovi from Serbia outclassed Boban Ilioski from Macedonia via 2:1 SD.
Fight card results:
Kristiyan Doichev vs. Stoyan Ilchev (DRAW) KWU Intеrnational Profesional League – full contact Kyokushin, 3 rdsX2 mins
Ognyan Mirchev (Bulgaria) defeated Predrag Mijalovic (Serbia) (KO, RD2)
Konstantin Mihaylov (Bulgaria) defeated Sevdalin Slavov, (Bulgaria) via UD
Nikolay Yorgov (Bulgaria) defeated Mitko Askilov (North Macedonia) (KO, RD1)
Dobroslav Radev (Bulgaria) defeated Teodor Hristov (Bulgaria) via SD
Dimitar Penchev (Bulgaria) defeated Sergey Zanosiev (Romania) (KO, RD1)
Radoslav Kostov (Bulgaria) defeated Eduard Aleksanyan (Bulgaria) via SD
Atanas Bozhilov (Bulgaria) defeated Alin Cimpan (Romania) via UD
Bogdan Shumarov (Bulgaria) defeated Ivan Timkov (Ukraine) (KO, RD2)
European WAKO PRO Title, 81,400 kg
Ljubo Jalovi (Serbia) defeated Boban Ilioski (North Macedonia)
Intercontinental WAKO PRO Title
, 78,100 кг
Hristiyan Korunchev (Bulgaria) defeated – Nikola Todorovic (Serbia)
Special Prizes:
The best fight of the night: Konstantin Mihaylov (Bulgaria)
Knockout of the evening: Dimitar Penchev (Bulgaria)