Here you are all informarion about the kankeiko
which will be held from 9 to 11 of March 2018 in Villanúa (Huesca – Spain).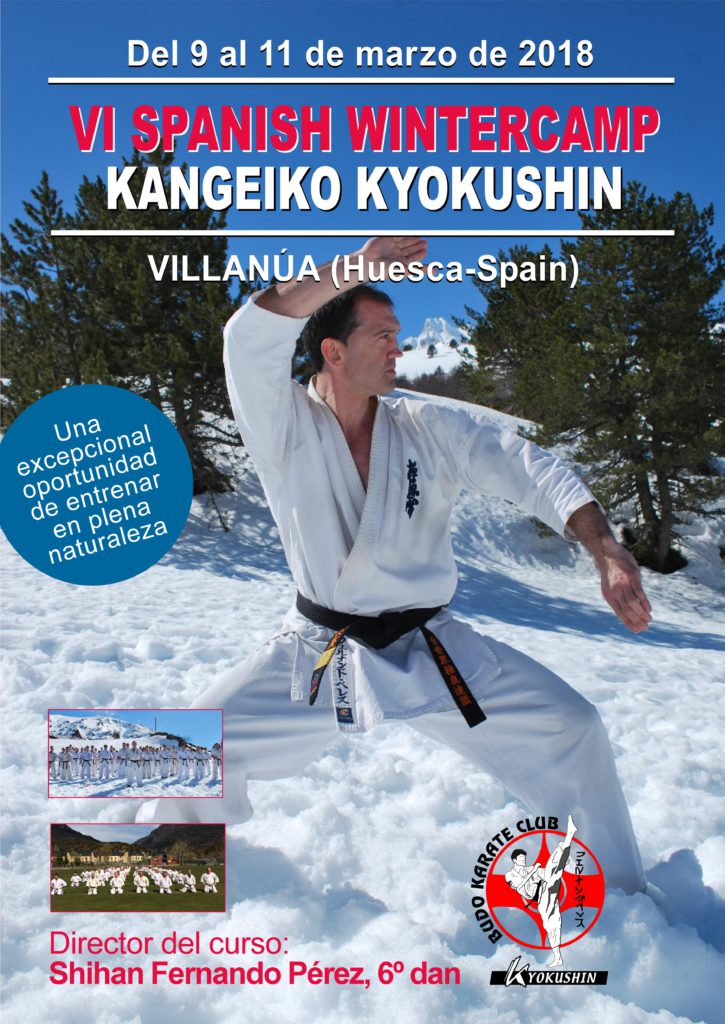 Don´t miss the opportunity of training in the heart of the Spanish Pyrinees. The camp will cover all aspects of kyokushin (kihon, kata and kumite) and will take part several international instructors.
Osu!