Report from Sensei Lotfi SEKET, President of the tunisian federation of Kyokushinkai
Following our participation in the world championship organized by the KWU in Varna in December 2016 and after having held an arbitration seminar with Shihan Gabbasov, we decided to invite him to Tunisia to lead an arbitration course according to the rules of KWU. Shihan Gabbasov kindly accepted our invitation.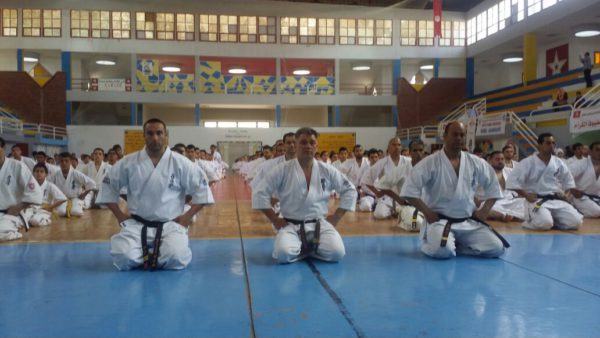 • On April 13, 2017: Shihan Gabbasov and Sensei Zahari Damyanov were welcomed at Tunis Carthage airport, after a brief visit to the city of Tunis, our guests headed to the tourist town of Sousse (150 Km from Tunis ) At the edge of the Mediterranean sea to be accommodated in a 5 stars Hotel (IBEROSTAR Diar alandalous);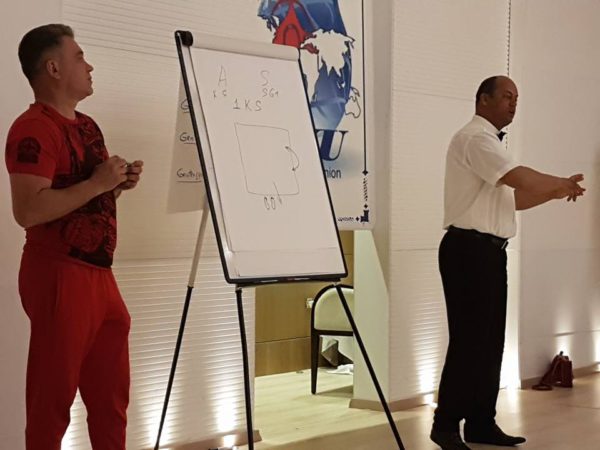 • On 14 April 2017, a visit to the city of Sousse and a meeting to set up the technical training program and referee training course;
• April 15, 2017:
– From 9 am to 1 pm: a technical course for all levels (more than 300 Tunisia: KWF, IFK, KAN, Matsushima, FKOK, and others less known)
– From 3 pm to 6 pm: a technical course for the Tunisian national team (40 athletes participated)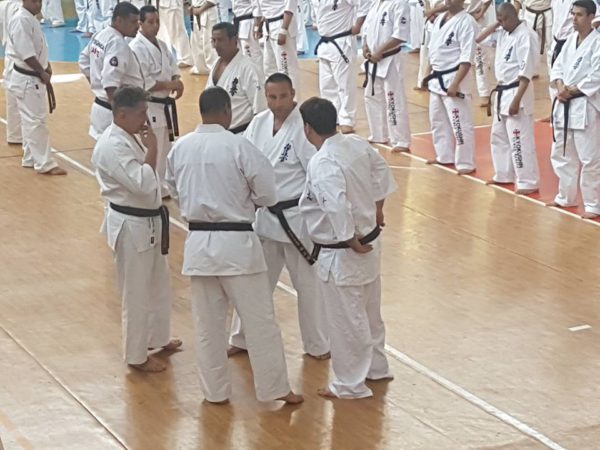 • April 16, 2017:
– From 9 am to 12 pm: a theoretical arbitration course with the participation of 76 Tunisian judges and referees (and 3 Algerian referees)
– From 4 pm to 7 pm: the second part of the arbitration seminar (practical part) with the organization of the Tunisian championship (girls and boys, 11-12 years old) under the direction of shihan Gabbason and Sensei Damyanov
• April 17, 2017: our guests left Tunisia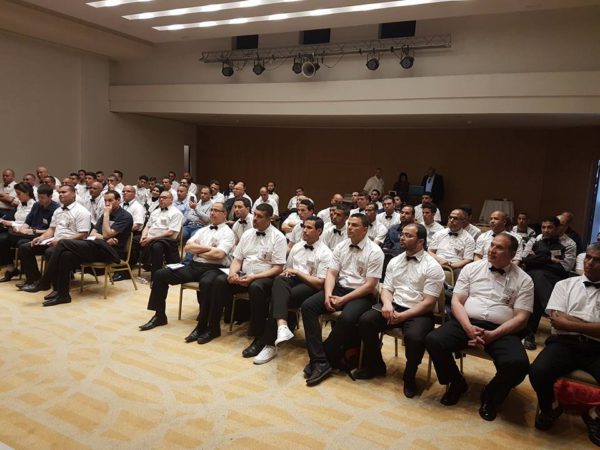 Our guests were generally satisfied with the technical level of the Tunisian referees and the Kyokushinkai in Tunisia in general. The most important point was the participation of the C​R​s and the B​C​s of the international organizations in the technical course and especially in the arbitration stage.