On 20th –22nd October 2017 in Zubova Polyana (Republic of Mordovia)
there was held Kyokushin Training Seminar with Shihan Victor Fomin.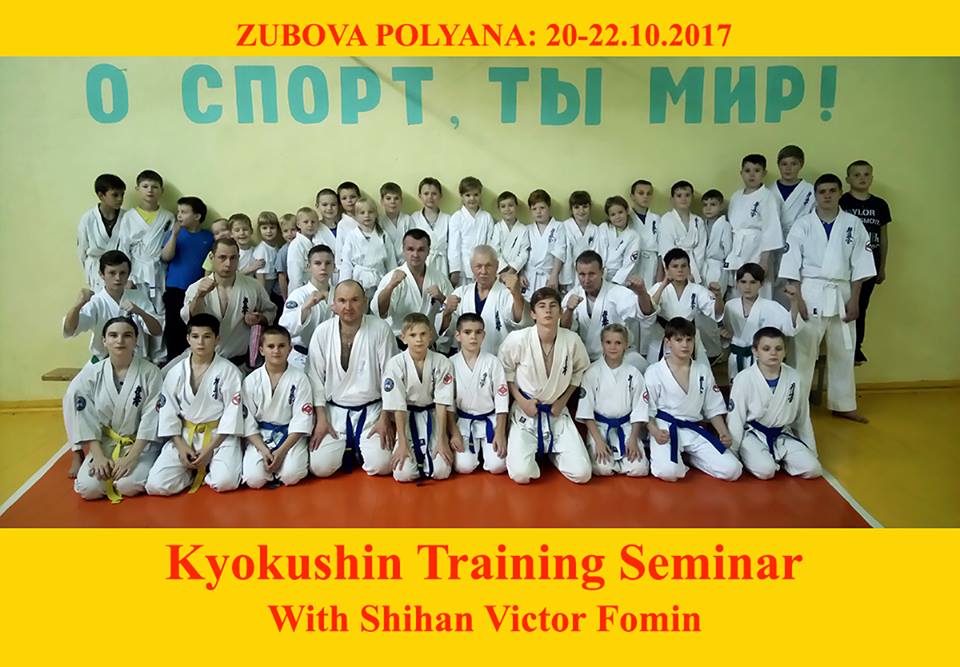 There were about 50 participants (including those from Saransk and Ruzaevka). Organizer: SC "Kyokushin" (President Yury Pirogov, 2nd Dan, director Sergey Osnovin, 1st Dan). Mastering normative techniques was combined with self-defense practice. Special training session was dedicated to preparing Club's team to kata competition. Seminar was completed with traditional grading.