On the 3rd–4th February 2018 in Kirov
there was held Specialized Kata Competition Training Seminar with Shihan Victor Fomin (adults and juniors) and Sensei Yulia Tseytlina (children).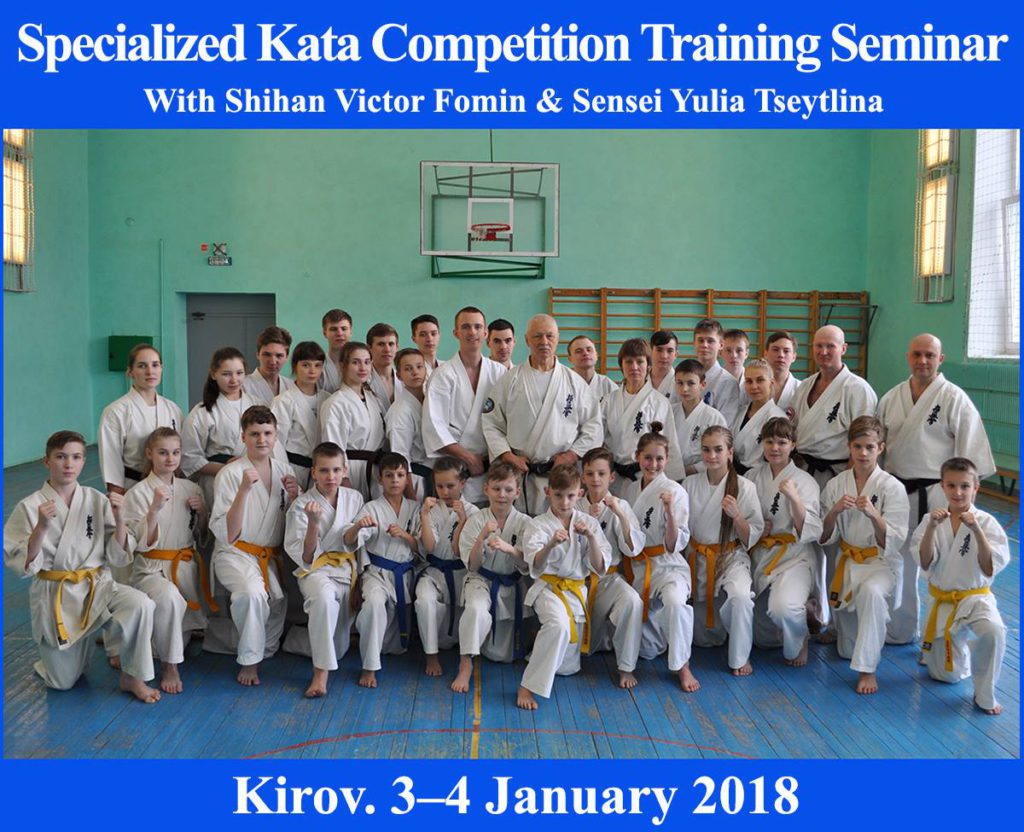 The Seminar was organized by the leaders of SC "Delta" (Sensei Natalia Bogdanova) and SC "Panda" (Sempai Alexey Gubanischev) and had about 90 participants from 6 Kirov sport clubs.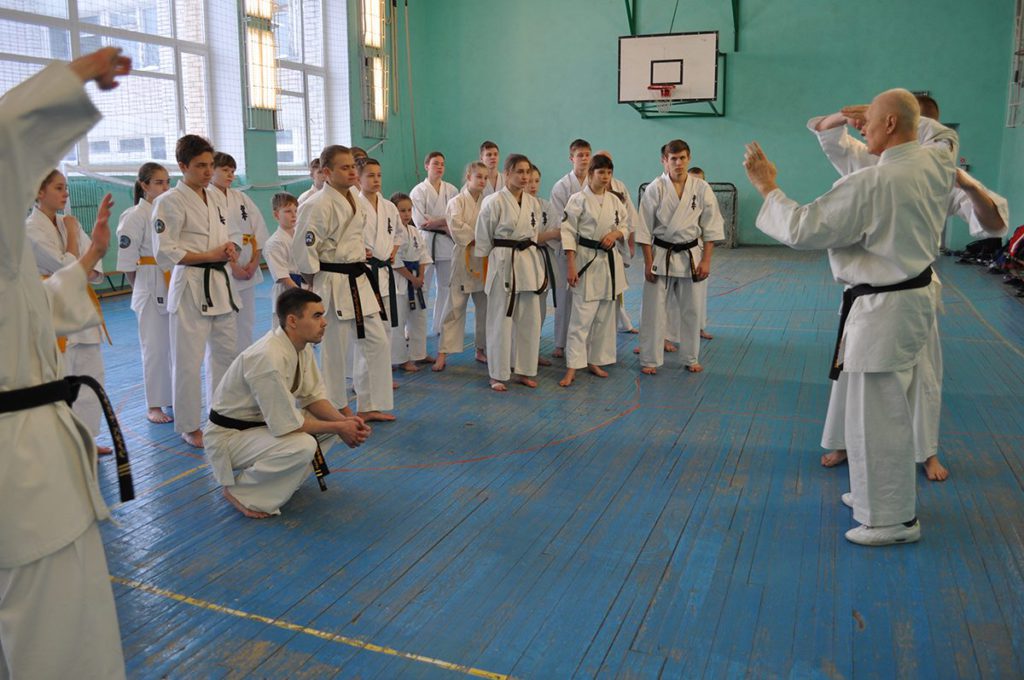 Main attention was paid to methods of mastering katas with consideration of self-defense applications of techniques and criteria of judging.
After each training session there were demonstrations of results by both groups of students.