All 20 fighters that are set to participate in tomorrow's SENSHI 8 fight night made weight, smashing the last hurdle before the huge fight night.
The two fighters that will battle in the main event -Petar Stoykov and Dimitar Penchev, both made weight and thus made their fight official.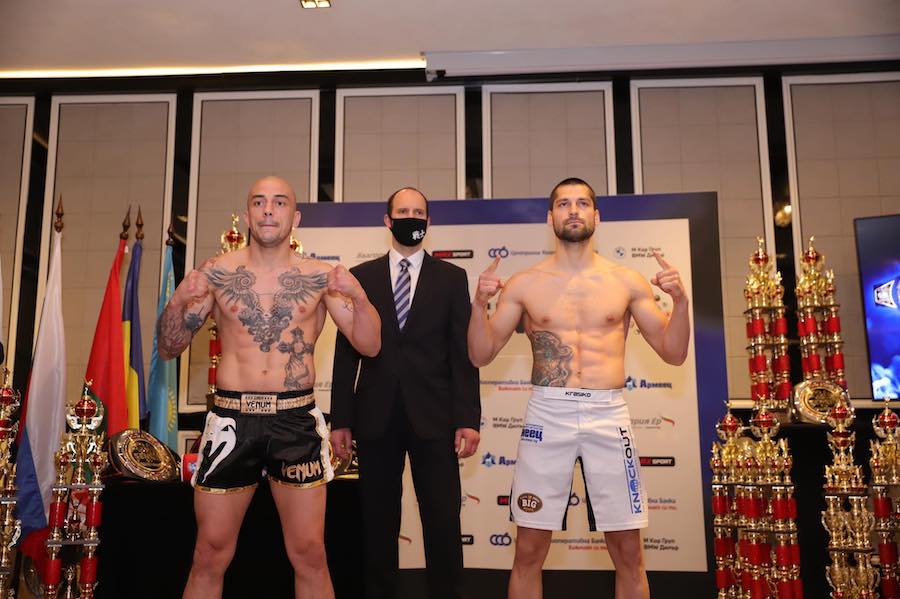 The official weigh-in ceremony took place at Hotel "Marinela".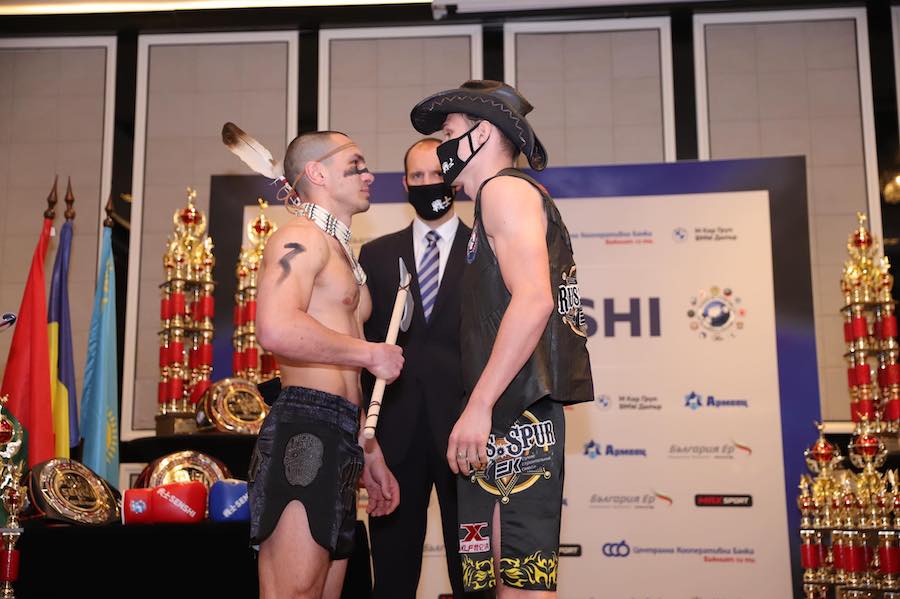 Here are all the results:
Artem Veklych (64 kg) –Alisher Karmenov (64,9 kg)
Pedro Granjo (69,6) – Dragomir Petrov (69,7)
Vladyslav Fostenko (89,6) – Kostadin Kardzhaliiski (88,5)
David Bitkash (83) – Kristiyan Doychev (84,7)
Farhad Akhmejanau (69,8) – Artem Pashporin (69,7)
Ahmed Krnjic (110) – Bader Ferdaus (102,7)
Madalin Mogos (79,8) – Eduard Aleksanyan (80)
Mario Nani (72,9) – Atanas Bozhilov (72,9)
Ricardo Fernandes (84,9) – Andrei Chekhonin (84,9)
Dimiatar Penchev (70) – Petar Stoykov (69,6)
Pictures HERE
---