The heavyweight world kickboxing champion Rico Verhoeven made a promise to do a seminar for the Bulgarian fighters. The Dutch fighter had a talk with Galin Dimov, the president of Bulgarian kickboxing and muay-thai confederation and vowed to come to Bulgaria for a seminar. They met earlier today at the cinema center "Boyana" in Sofia, Bulgaria.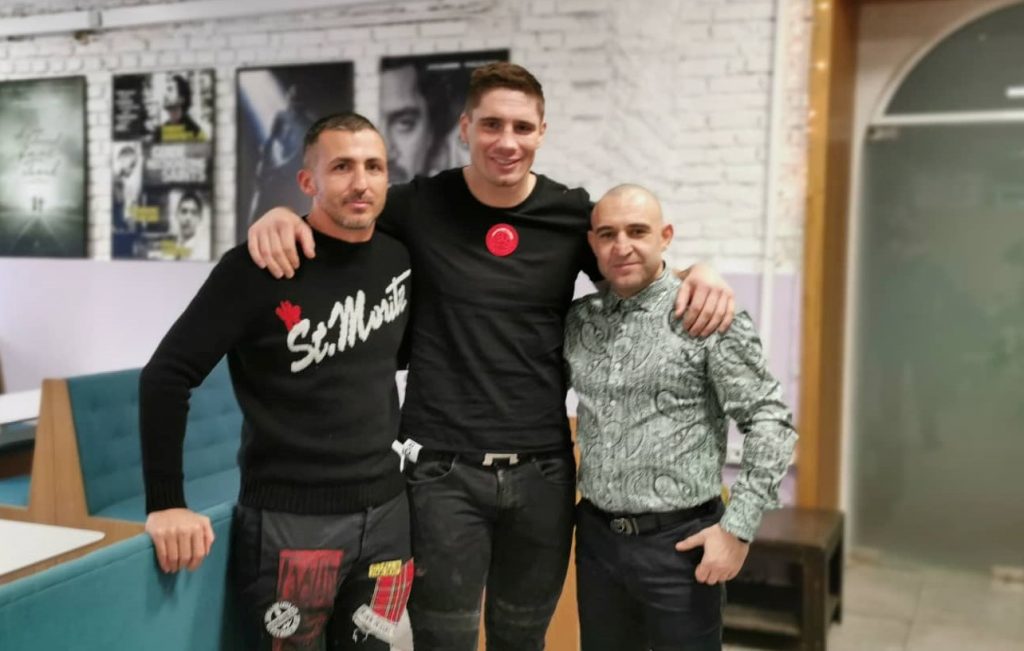 Verhoeven, who has already had some roles in Holywood productions, was brought to Bulgaria to take part in shooting of a new action movie. The GLORY champ will be back in the summer for a prolonged period of shooting scenes.
Dimov and Verhoeven discussed the possible joint kickboxing project they can have. The 30-years old giant has happily agreed to see a Bulgarian professional kickboxing fight night so he can access the level of the local fighters.
"He told me about his passion for cinema and his new projects in life. Although he is on the top of the world now, he is thinking of progressing in many different areas", Galin Dimov shared for Boec.COM
"New Boyana" Film Studios has a stunning gym area for recreating fight scenes and training fighters for upcoming productions. Rico and the representative of BKMTK have discussed involving kickboxers in stunt making.