This year the 53rd time the KWF International Summer Camp on Papendal. This camp has been a model for the many summer camps that are held all over the world today.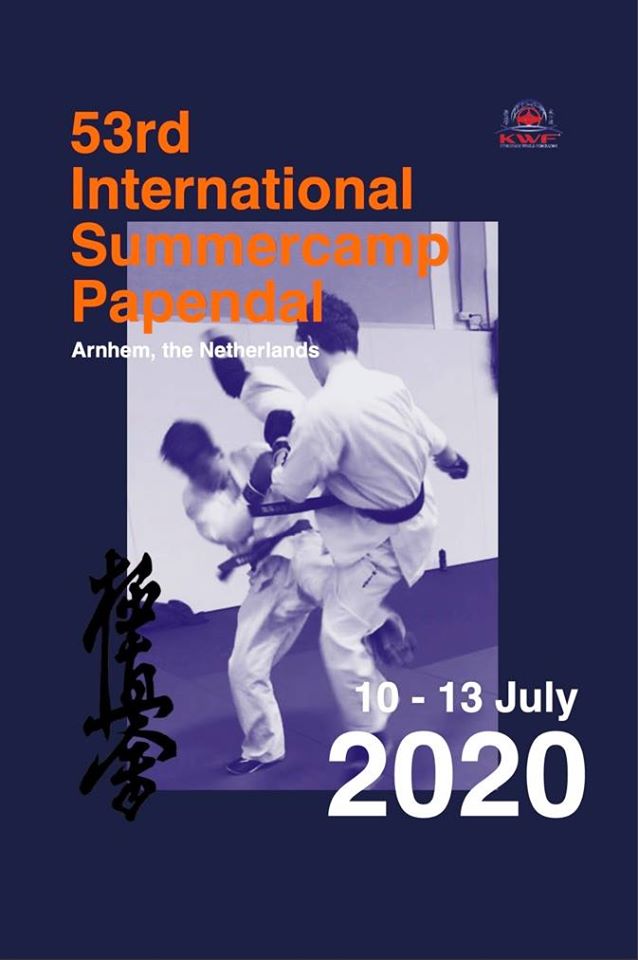 International and Dutch top instructors will give lessons in the three k-s of Kyokushin, Kihon, Kata and of course Kumite.
This camp covers all aspects of Kyokushin in it as Sosai Mas Oyama intended it to be. How could it be otherwise if several Shihans who trained under Sosai are present at this camp.
During this camp it is possible to take part in exams up to 5th dan.
Make sure you are there and register by transferring the registration fee to:
Twin room: €300,-/Single room: € 420,-
Paying before 1th of June: Twin room: €280,-/Single room: € 380,-
IBAN NL 27 ABNA04 8296 1619
(BIC: ABN A NL 2A)
Attn Nederlandse Karate Kyokushin Organisatie