The fifth edition of the SENSHI fight nights will be remembered not only with 9 amazing fights but also with the special awards that were handed to one of the biggest K-1 legends of all time.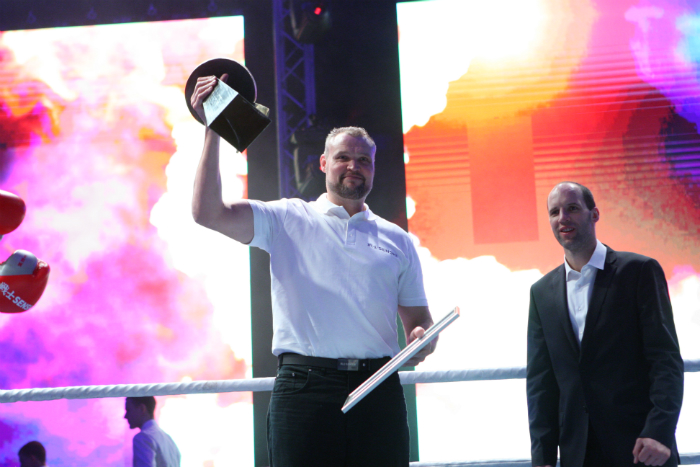 Three of the most notorious K-1 champions received a special award for contribution to the development of martial arts.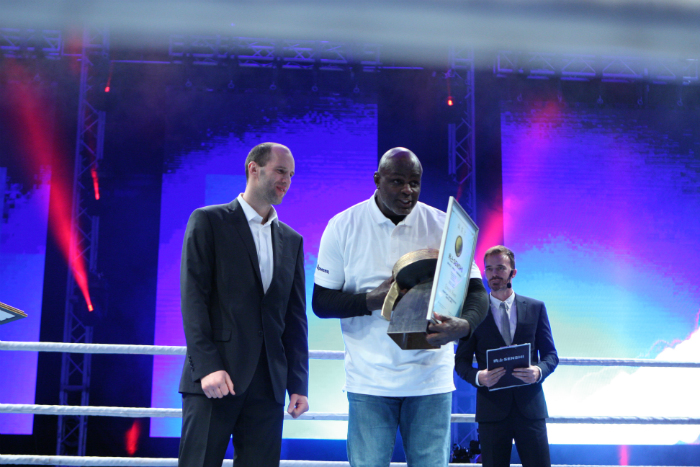 Four-time K-1 World Grand Prix Champion Semmy Schilt, four-time K-1 World Heavyweight Champion Ernest Hoost, and three-time K-1 World Champion Peter Aerts were special guests at SENSHI 5. The legends were invited by the Bulgarian Karate Kyokushin Federation, as they even referred to some of the fights last night.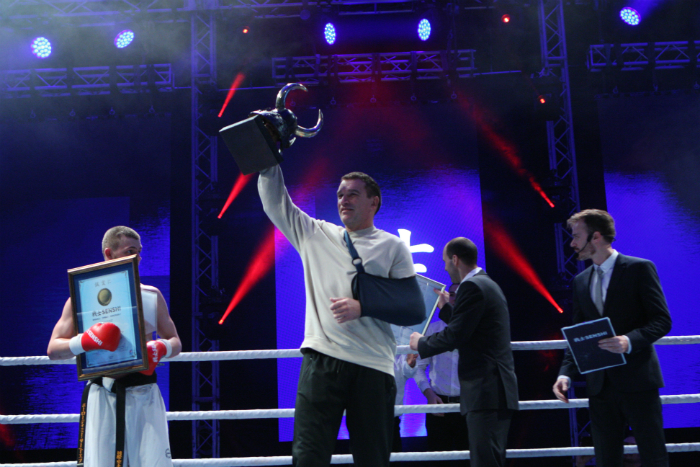 They received their awards by the general-secretary of KWU (Kyokushin World Union) – Shihan Alexandr Pichkunov.
All four of them took part in the KWU International Professional league seminar that was held in Varna, Bulgaria on February 20-23.