INTERNATIONAL TOURNAMENT
ARMENIAN OPEN CHAMPIONSHIP OF KYOKUSHIN KARATE
Among children, girls, youths and juniors, men and women in kata and kumite.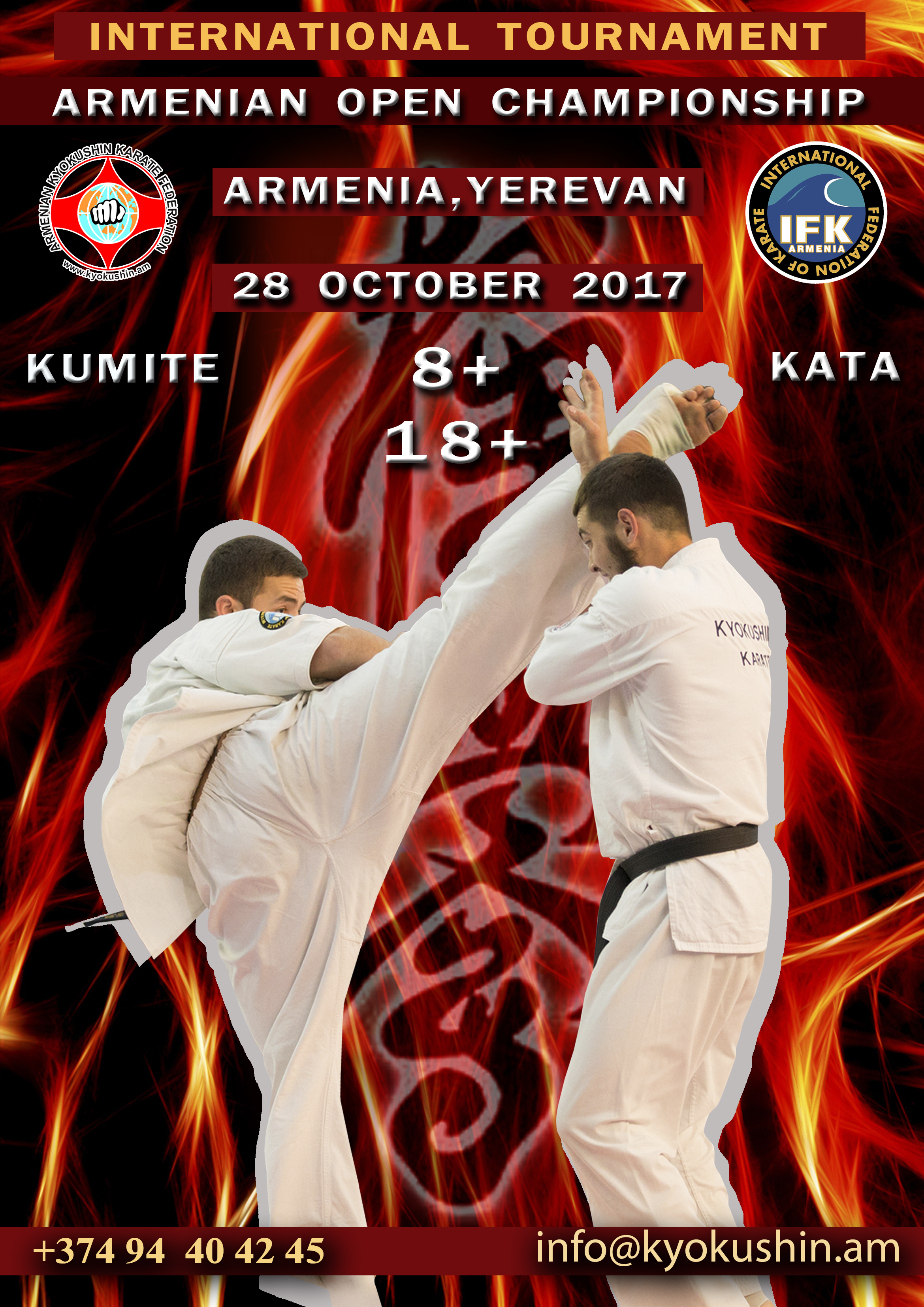 Date: October 28th, 2017
Location: Armenia, Yerevan, str. Manandyan , 41 Building
To participate in the tournament are allowed sportsmen from 8 to 18 years old, over 18 years. The participants in Kumite will perform in accordance to the following age and weight.
Downloads: