IFK Netherlands national training
On Saturday the 3th of September, IFK Netherlands is organizing a national training with special guest instructor Shihan David Pickthall in Zevenbergen, the Netherlands. First, technical training will be given, after which a kumite training will take place. On Sunday the 4th of September there will be a training hosted for all dojo instructors.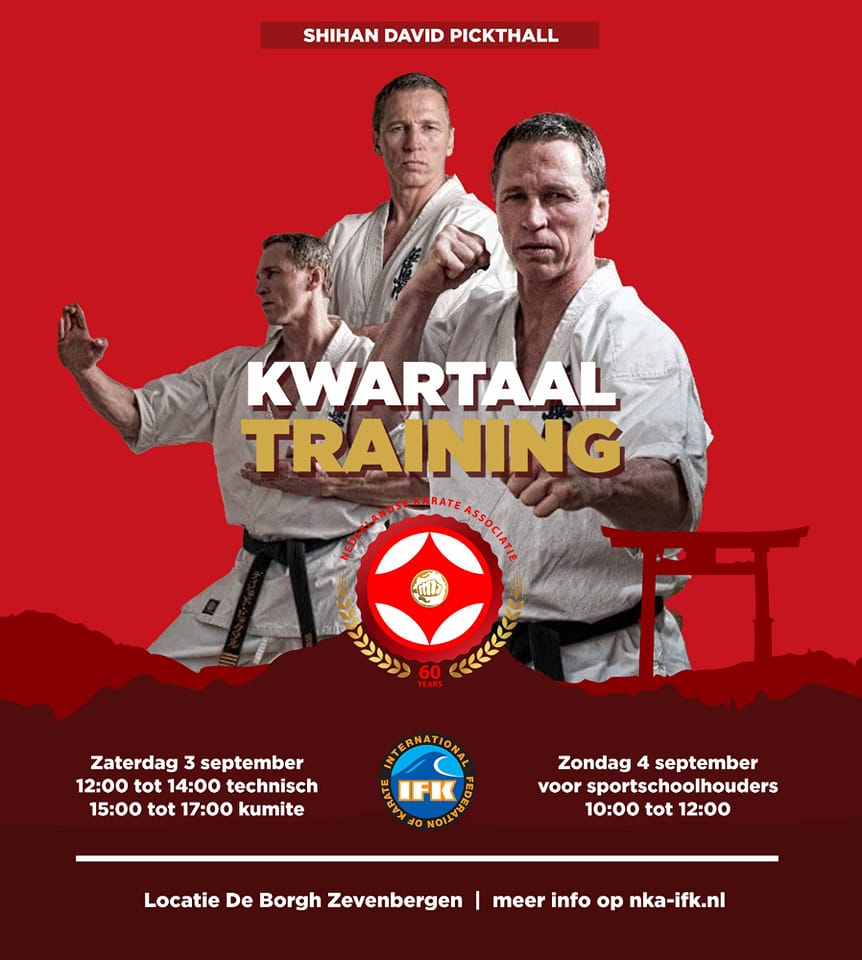 IFK Western European Championships 2022
IFK Netherlands is happy to invite you to the IFK Western European Championships, which will be held on the 5th of November 2022 in Zevenbergen, the Netherlands. The championship is open to all countries and organizations for cadets, under 21 and adults.