The first combat at the gala fight night Senshi was between Kristiyan Doychev and Stoyan Ilchev.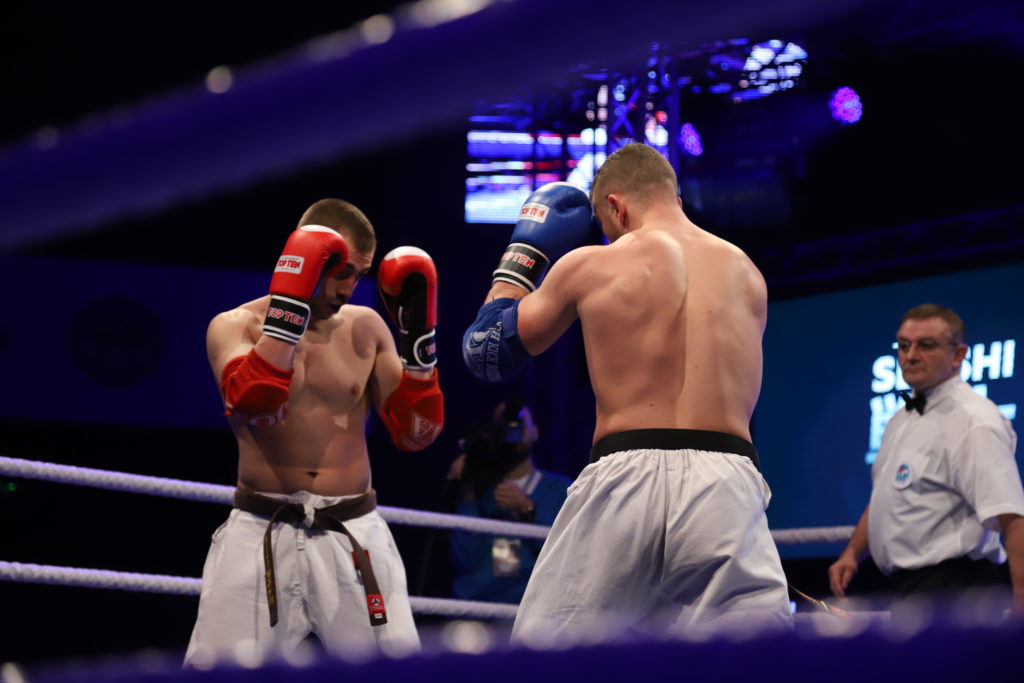 The two of them had a great fight by the rules of KWU International Professional League – full contact, with head strikes. Due to the excellent performance of the two the judges ruled even and both Doychev and Ilchev were awarded with special diplomas.
The Secretary General of the largest kyokushin organization KWU Aleksandr Pitchkounov gave them the awards from the ring of Senshi.
Less than 30 seconds continued the match between Nikolay Yorgov from Bulgaria and Mitko Ashiklov from North Macedonia. They both fought under K1 rules. Yorgov, who is a silver medalist at the 2013 KWU Kyokushin World Championship, multiple national champion, champion of Japan, won with knockout. He recorded a strong kick in the liver at the start of the first round and Ashkinov could not continue the fight.