Too many fighters and not enough room! That`s how the first day of the KWU International Professional League Seminar went down in Varna. The event is part of the fifth edition of the elite fighting series SENSHI and will take place until the 23rd of February.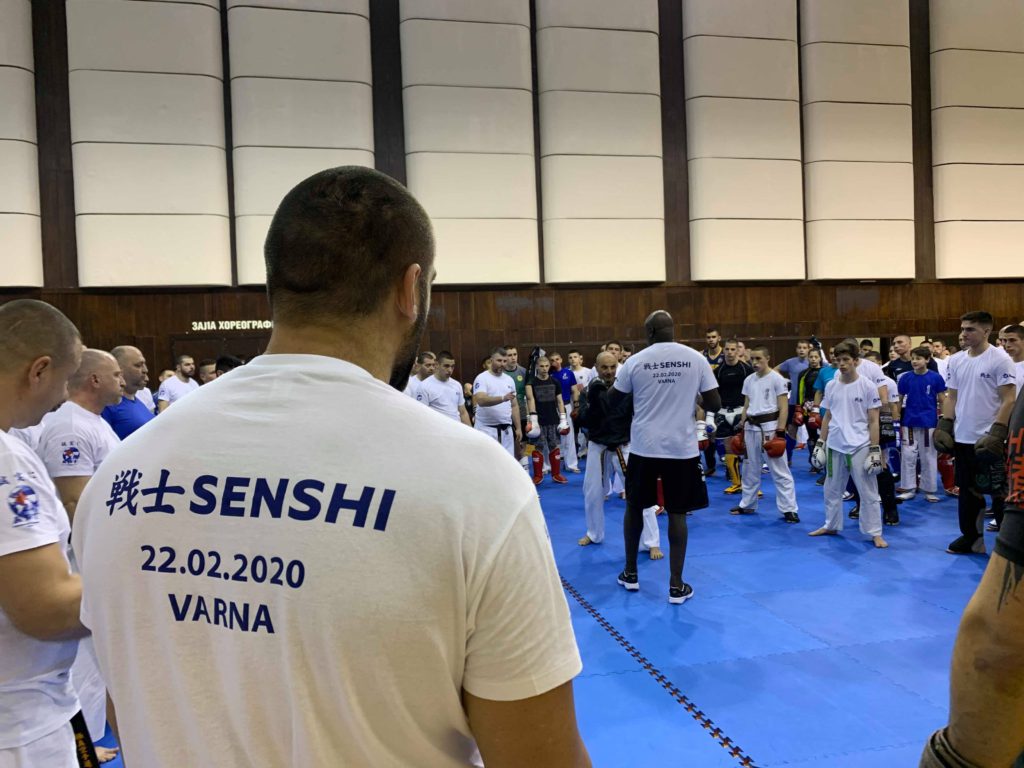 This year there were twice as many practitioners in the seminar compared to the seminar in October 2019. There was barely any space left in one of the sports halls in the "Palace of Culture and Sports" in Varna. Fighters from different nations joined the training sessions representing different fighting styles.
The Head-Coaches of the training sessions are the K-1 legends Ernesto Hoost, Peter Aerts, and Semmy Schilt. They gave the fighters many valuable tips and pumped up the mood with a lot of smiles and positive energy.
"We are really happy to be part of SENSHI again. I am happy to see that so many fighters would like to upgrade their skills with us. I am sure, that you will learn something new. Don`t forget to enjoy the practices and be careful not to hurt your partner. You`re here to help each other", were the first words of the 4x K-1 Heavyweight champ Ernesto Hoost.
Peter Aerts claimed he is happy to be back in Bulgaria, however, this time he is bringing his son Marciano with him. "The Dutch Lumberjack" arrived with a cast on his left arm due to the fact that he tore a ligament in his arm a month ago in a kickboxing match.
"I can`t wait for the fights on Saturday. I`ll be enjoying the sessions, I hope you will too", said the 4xtime K-1 King Semmy Schilt.
The kickboxing legends had their eyes on the practitioners and pointed out their mistakes and did their best to fix them. They showed numerous different kickboxing variations. Each one of them had something different to show and that was the main concept in the session – you have to find what works best for you.
Until the end of the seminar there will be 3 more sessions. Experts like Shihan Ramil Gabassov, Shihan Aleksandar Pichkunov, Shihan Ivo Kamenov, and Shihan Asen Asenov will be leading the practices.
The seminar includes also Iaydo sessions. The culmination of the weekend will be the fight night SENSHI which will hold 9 fights in four different styles – KWU SENSHI, KWU Full Contact, WAKO PRO K-1, WAKO PRO Low kick.