Kyokushin World Union is proud to present you the official poster of the upcoming 4th World Championship among men and women in weight categories, which will be held on December 7-8, 2019, Qazaqstan, Nur-Sultan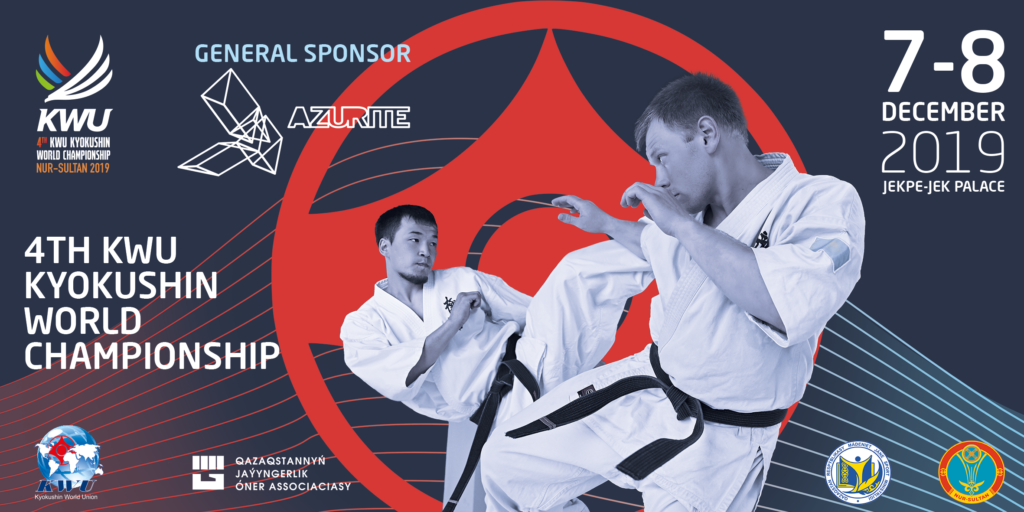 Online registration is available on the official website of the World Championship www.kwu2019.com.
Access to registration will be provided after the request of Kyokushin group head in particular country, and after the confirmation of holding national qualifying tournaments. The requests must be sent to the e-mail address of organizing committee – champ@kwu2019.com.
Deadline for registration: 01.10.2019
Organizing committee – champ@kwu2019.com, +7 495 640 23 63
Downloads:
Time to be United!